Tip of the spear
Oxford's Houck preparing for role as the focal point of Yellow Jackets' season; commits to Lipscomb University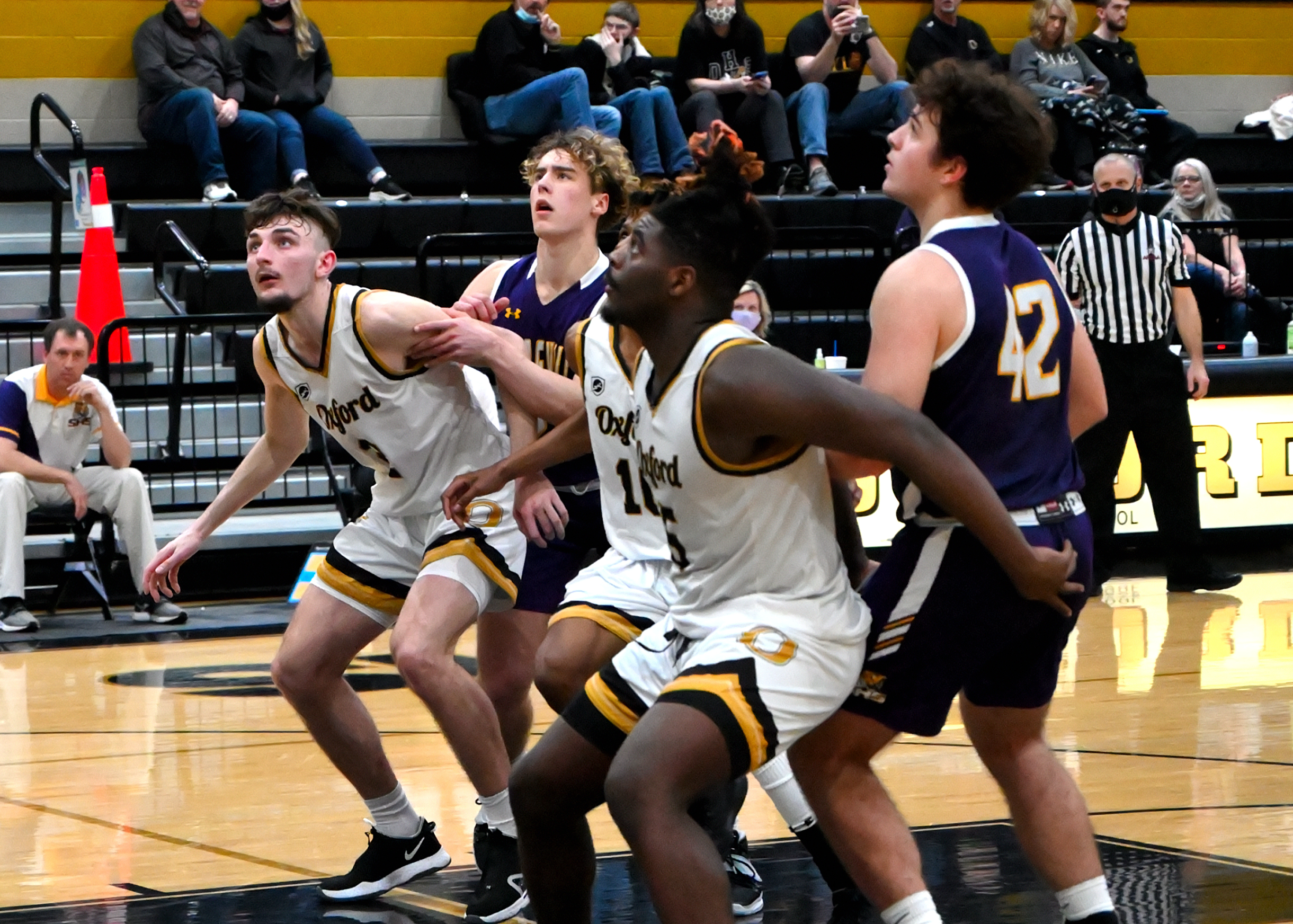 By Al Muskewitz
East Alabama Sports Today

Rylan Houck is getting ready for a basketball season unlike any other he's experienced before. And one with the potential to generate huge rewards.
Last season the rising Oxford senior was part of a three-headed monster with Justin Moore and Roc Taylor that gave the Yellow Jackets a leg up on most everyone they played. And every year he's been on the varsity he's had a couple partners to share the wealth and relieve the pressure of carrying all the water.
But this year he is the head of the snake, the tip of the spear. In many respects, as he goes this year so go the Jackets.
"It definitely tests me a lot," Houck said Friday between play date games at Champions Sports Academy. "They hold me more accountable now than I used to be. I've always had a role and year by year it has gotten bigger and bigger, so this will be my biggest role and I'll have to take it face forward and accept that."
The role didn't just sneak up on him. He's watched the progression of the Jackets' roster and has prepared himself.

"I've been playing since eighth grade on this team so my experience has to carry out," he said. "Last year I had to take on a pretty big role and I had Justin and Roc to help me, but if I didn't come out and perform we went down, so there was an accountability there, too. This year every single game has to be at a high level or our whole team goes down."

The last time the Jackets were in a similar situation Zondrick Garrett was just returning from his prep school year in Georgia, the year after Markise Davis and Eugene Leonard graduated, when Houck and Taylor and Moore were just starting to develop into the players they became.

While Houck won't be a lone ranger on the floor, he will be the new sheriff in town.
"I think we've got great pieces around him," Oxford coach Joel Van Meter said. "The pieces might not be exactly what Justin Moore and Roc Taylor were, but good pieces. In a lot of ways it was a three-headed monster last year where he was one of them. Now he'll be considered by himself, but he's got a lot of great pieces to go with him and it's just how can we function together with him being obviously the head of the snake.

"I told him he's going to have to shoulder the burden and the burden's heavy and he's just going to have to learn … that everything we do – both good and bad – is going to be turned back on him and how you handle that as a high school senior will determine how good you are."

A lot of college coaches already know. Houck already has secured offers from Lipscomb and, most recently, Mercer, but you can expect when the July recruiting period opens and coaches can start watching him live on the elite AAU circuit going against players Houck calls "real legit dudes" those opportunities will grow substantially.

He's a 6-5 forward who knows how to play around the rim. He can go inside to challenge the bigs and also pull them away from the basket with his outside touch.

"If we just put him in the right spots, trust me, good things are gonna happen because he's that good a player," Van Meter said.

UPDATE: Houck has committed to Lipscomb University.