Calhoun County prep football schedules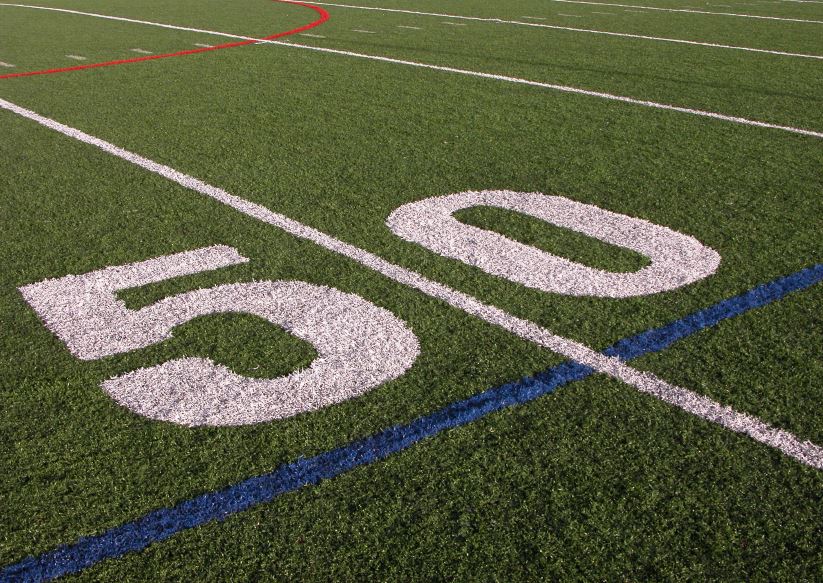 By Al Muskewitz
East Alabama Sports Today
It's never too early to start planning your Football Fridays. To help, here are this year's schedules for the Calhoun County high schools (and couple extras).
Most of the games start counting Aug. 29, but a few schools will get an early jump on Aug. 22 – see Alexandria at Jacksonville (what an opener!). And some, like Wellborn, have taken off Halloween to rest up for the playoffs. In all, schools have 11 weeks to play 10 games.
"We're trying to stay open (the last week) to keep from being beat up," Wellborn coach Jeff Smith said. "I hope it works. I'm rolling the dice."
The Panthers have gotten to the second round each of the last three years, but their road ended there.
Last year, they beat Weaver in a close season-finale game, beat Red Bay in their playoff opener and then lost to Fyffe 35-21. The year before they beat Weaver by a touchdown, beat Horseshoe Bend in the playoffs and then were swamped by Tanner. In 2011, they closed the season with a win over Woodland, beat Opp and then lost to Washington County.
"A couple years ago we played Weaver and on the second play (son and quarterback) Judd (Smith) gets a hip pointer," Smith said. "We got through the next week, but those two weeks took a toll. We played Tanner the next week and they unleashed on us."
This year, Wellborn plays Weaver in the middle of the season and wrap up its regular season schedule on Oct. 24 against Ohatchee. Here are all the county schedules:
ANNISTON BULLDOGS

Aug. 29 Handley
Sep. 5 at Mortimer Jordan
Sep. 12 Hayden
Sep. 19 at Lincoln
Sep. 26
Oct. 3 Springville
Oct. 10 at Moody
Oct. 17 St. Clair County
Oct. 24 at Alexandria
Oct. 31 at Fort Payne
ALEXANDRIA VALLEY CUBS

Aug. 22 at Jacksonville
Aug. 29
Sep. 5 at Hayden
Sep. 12 Lincoln
Sep. 19 at Springville
Sep. 26
Oct. 3 Mortimer Jordan
Oct. 10 at St. Clair County
Oct. 17 Moody
Oct. 24 Anniston
Oct. 31 at Cherokee County
DONOHO FALCONS

Aug. 29 at Shoals Christian
Sep. 5 at Talladega County Central
Sep. 12 Shades Mountain Christian
Sep. 19 Winterboro
Sep. 26 Fayetteville
Oct. 3 at Victory Christian
Oct. 10 Wadley
Oct. 17 at Ragland
Oct. 24 Appalachian
Oct. 31 at Coosa Christian
JACKSONVILLE GOLDEN EAGLES

Aug. 22 Alexandria
Aug. 29 at Weaver
Sept. 5 Crossville
Sep. 12 at Sardis
Sep. 19 Cherokee County
Sep. 26 at Butler
Oct. 3 Cleburne County
Oct. 10 at White Plains
Oct. 17 Hokes Bluff
Oct. 24 at Saks
JACKSONVILLE CHRISTIAN THUNDER

Aug. 22 at Shades Mountain Christian
Aug. 29
Sep. 5 at Woodville
Sep. 12 Coosa Christian
Sep. 19 Cedar Bluff
Sep. 26 at Alabama School for the Deaf
Oct. 3 at Gaylesville
Oct. 10 at Spring Garden
Oct. 17 Valley Head
Oct. 24 Waterloo
Oct. 31 Verbena
OHATCHEE INDIANS

Aug. 22 at Southeastern School
Aug. 29
Sep. 5 Westbrook Christian
Sep. 12 at Piedmont
Sep. 19 Ashville
Sep. 26 Cherokee County
Oct. 3 at Weaver
Oct. 10 Glencoe
Oct. 17 at Pleasant Valley
Oct. 24 Wellborn
Oct. 31 at Ragland
OXFORD YELLOW JACKETS

Aug. 21 at Southside, Gadsden
Aug. 29 at Gadsden City
Sep. 5 Valley
Sep. 12 at Chilton County
Sep. 19 Opelika
Sep. 26 Vestavia Hills
Oct. 3 at Benjamin Russell
Oct. 10 Pell City
Oct. 17
Oct. 24 at Chelsea
Oct. 31 Decatur
PIEDMONT BULLDOGS

Aug. 23 vs. Dadeville (Champions Challenge, Montgomery)
Aug. 29 Cherokee County
Sep. 5 at Ashville
Sep. 12 Ohatchee
Sep. 19 at Glencoe
Sep. 25 Leeds
Oct. 3 Pleasant Valley
Oct. 10 at Wellborn
Oct. 17 at Westbrook Christian
Oct. 24 Weaver
Oct. 31 at Oneonta
PLEASANT VALLEY RAIDERS

Aug. 29 Ranburne
Sep. 5 Weaver
Sep. 12 at Wellborn
Sep. 19 Westbrook Christian
Sep. 26 at White Plains
Oct. 3 at Piedmont
Oct. 10 Ashville
Oct. 17 Ohatchee
Oct. 24 at Glencoe
Oct. 31 at Gaston
SAKS WILDCATS

Aug. 29 Wellborn
Sep. 5 Sardis
Sep. 12 at Cherokee County
Sep. 19 at White Plains
Sep. 26 at Weaver
Oct. 3 Crossville
Oct. 10 at Hokes Bluff
Oct. 17 at Cleburne County
Oct. 24 Jacksonville
Oct. 31 LaFayette
WEAVER BEARCATS

Aug. 29 Jacksonville
Sep. 5 at Pleasant Valley
Sep. 12 Ashville
Sep. 19 at Wellborn
Sep. 26 Saks
Oct. 3 Ohatchee
Oct. 10 Westbrook Christian
Oct. 17 at Glencoe
Oct. 24 at Piedmont
Oct. 31 at White Plains
WELLBORN PANTHERS

Aug. 29 at Saks
Sep. 5 at Glencoe
Sep. 12 Pleasant Valley
Sep. 19 Weaver
Sep. 26 Moody
Oct. 3 at Westbrook Christian
Oct. 10 Piedmont
Oct. 17 at Ashville
Oct. 24 at Ohatchee
Oct. 31
WHITE PLAINS WILDCATS

Aug. 29 at Ashville
Sep. 5 at Hokes Bluff
Sep. 12 at Cleburne County
Sep. 19 Saks
Sep. 26 Pleasant Valley
Oct. 3 at Sardis
Oct. 10 Jacksonville
Oct. 17 Crossville
Oct. 24 at Cherokee County
Oct. 31 Weaver