Making their pitch
Heading into Sunday's Calhoun County Baseball Tournament seeding meeting, here's what happened Saturday; Ohatchee stays undefeated, Piedmont's Reedy stays hot, Lincoln's Brown, Westbrook's Dutton throw no-hitters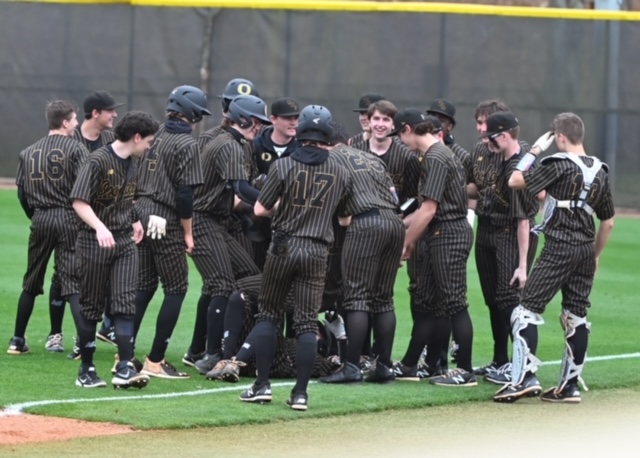 By East Alabama Sports Today

JACKSONVILLE – The Ohatchee Indians are off to their best start in more than 10 years. Blake Jennings feels good about his team's potential for a high seed in Sunday's Calhoun County Baseball Tournament seeding meeting – with reservations.

The Indians swept a doubleheader from Weaver 7-6 and 10-7 at Henry Farm Park Saturday to stand 6-0 for the first time in Jennings' 10 years in the program, the last eight as head coach.

The county seeding meeting is projected to install Oxford No. 1 and undefeated defending champion Piedmont No. 2, with the next five seeds a real jumble.

It could be the undefeated Indians that slide in as the 3-seed. They've beaten three 4A teams and are 4-0 against county opponents. Their only concern would be if Pleasant Valley pulls down the sixth seed, the Indians would have the potential to face area rivals in back-to-back games to reach the finals.

"I don't care to have that happen," Jennings said. "Do my kids deserve (the 3)? Probably so. They just keep competing. The past two days have kind of be a little tough for us … but our kids have played hard and found a way to win a couple games that were maybe going against us."

The Indians were losing the opener 5-0 going into the fifth inning, then scored seven runs to take the lead. Then in the nightcap they went up 8-0 and withstood a Weaver rally. The day before they led Saks all game and allowed the Wildcats to rally before winning it with five in the eighth.
Konnor Baswell delivered the big hit in the first-game rally against Weaver, a bases-loaded two-out triple to center to give them a 6-5 lead. Eighth-grader Carson Tittle protected the lead with three strong innings of relief behind starter Brent Honaker for his first career win. Honaker got all 12 of his outs by strikeout.

"I told (Tittle) he was going in, we're fixing to get the lead, you're going to get your first win ever – and he did," Jennings said.

Aiden Simpson went 5-for-8 with five RBIs for the Indians in the doubleheader. Taylor Thompson went 2-for-3 with two RBIs and Dalton Rollins went 2-for-3 with three RBIs in the nightcap for Weaver.

Piedmont 13-11, Fort Payne 1-1: Noah Reedy went 7-for-7 with three doubles and five RBIs, Austin Estes went 4-for-6 with eight RBIs, including a walkoff grand slam in Game 1, and the Bulldogs' pitching staff gave up five hits in 11 innings to sweep the doubleheader.

Reedy was 4-for-4 with three RBIs and two doubles in the opener. He is batting .785 (11-of-14) with nine RBIs through the first four games this season and has gotten a hit in each of his last eight at-bats.

The Piedmont pitching staff has given up seven hits and no earned runs in their last three games (18 innings). The Bulldogs have an 0.56 staff ERA with 29 strikeouts in four games this season.
Oxford 6, Mountain Brook 5: Sam Robertson scored from third on Carter Johnson's grounder to third to cap a three-run seventh inning rally that lifted the Yellow Jackets to victory. It made a winning pitcher of Hayden Gallahar who gave up one unearned run in 3 1/3 innings of three-hit relief.

Trey Higgins singled home the first run of the inning and Miguel Mitchell's bases-loaded walk drove in the tying run. Higgins went 3-for-4 with two RBIs.

Chilton County 4, Oxford 2: Dylan Cullum's two-run double highlighted a three-run sixth inning that gave Chilton County the lead. Sam Robertson drove in both of Oxford's run with a first-inning triple and a third-inning double.

Alexandria 8, Jacksonville 3: Austin West, Canyon Mickler and Pleasant Valley transfer Jake Upton all drove in a pair of runs as the Valley Cubs earned a split in their home-and-home series.

West and Ty Brown both had two hits in the game for Alexandria. Wesley Wright pitched a complete game. Tito Canales drove in two of Jacksonville's three runs.

The Golden Eagles won Thursday's game on a bases-loaded walk in the bottom of the seventh.

Westbrook Christian 12, Jacksonville 0: Sam Dutton hit a solo homer, double, drove in four runs and pitched a five-inning, no-hitter with eight strikeouts. Dutton retired eight in a row at one point. He allowed one walk and four runners by errors.
Westbrook Christian 8, Alexandria 0: Two Westbrook pitchers held the Valley Cubs to four singles in another Warriors shutout. Cole Patterson (three RBIs), Dutton and Fisher Glasgow all had two hits for Westbrook.

Pleasant Valley12, Ashville 5: Pelham Parris had two hits and four RBIs as the Raiders (6-2) continue to swing hot bats. Jack Ponder, Jackson Almaroad and Connor George all had two hits and two RBIs for the Raiders. PV pounded 11 hits in the game and 24 in the doubleheader.
Pleasant Valley 12, J.B. Pennington 4: Dalton McElroy went 4-for-5 and Zeke Curvin went 3-for-5 with a two-run homer and double as the Raiders completed the sweep of their doubleheader. They had six extra-base hits in the game. Pelham Parris and Ponder both had two hits and two RBIs and Brandon Maye had three RBIs.
White Plains 10, Childersburg 4: Jaden Chatman's two-run double in the fourth broke a 3-3 tie and put the Wildcats up for good. Chatman drove in four runs with a pair of hits and Miles Austin and Duke Barnett each had two RBIs. Hayden Howard threw a complete game, giving up four hits and striking out five.
Wellborn 11-5, Victory Christian 0-6: The Panthers sent 14 batters to the plate in a nine-run first inning and Joseph Wyatt pitched a four-hit shutout in five innings. They went 7-for-8 with two walks and scored seven runs after two were out in their big inning.

Cam Ingram went 3-for-3 with two RBIs. Jett Smith drove in three runs in the big inning with two-run triple and RBI single. Colby Boyd and Ethan Carroll drove in two runs apiece. The bottom of the Panthers' lineup (Ingram, Boyd, Carroll) went 6-for-9 in the game with six RBIs.

In the nightcap, Dalton Lewellyn drew a bases-loaded walk with two outs in the fifth to break a 5-5 tie. Evan Crow pitched four innings of shutout relief after Wellborn took a 5-1 lead to get the win.

Munford 7, Lincoln 0: Riley Brown pitched a no-hitter with five strikeouts. He retired the first nine batters he faced and lost his perfect game by hitting the leadoff man in the fourth. He hit another batter and walked one.

Corbin Callahan and Graham Callahan each had two hits. Corbin had two doubles and two RBIs.