LeCroy solid second in State Am
Anniston golfers shoots 63-65 in final two rounds, held tournament scoring record until winner finished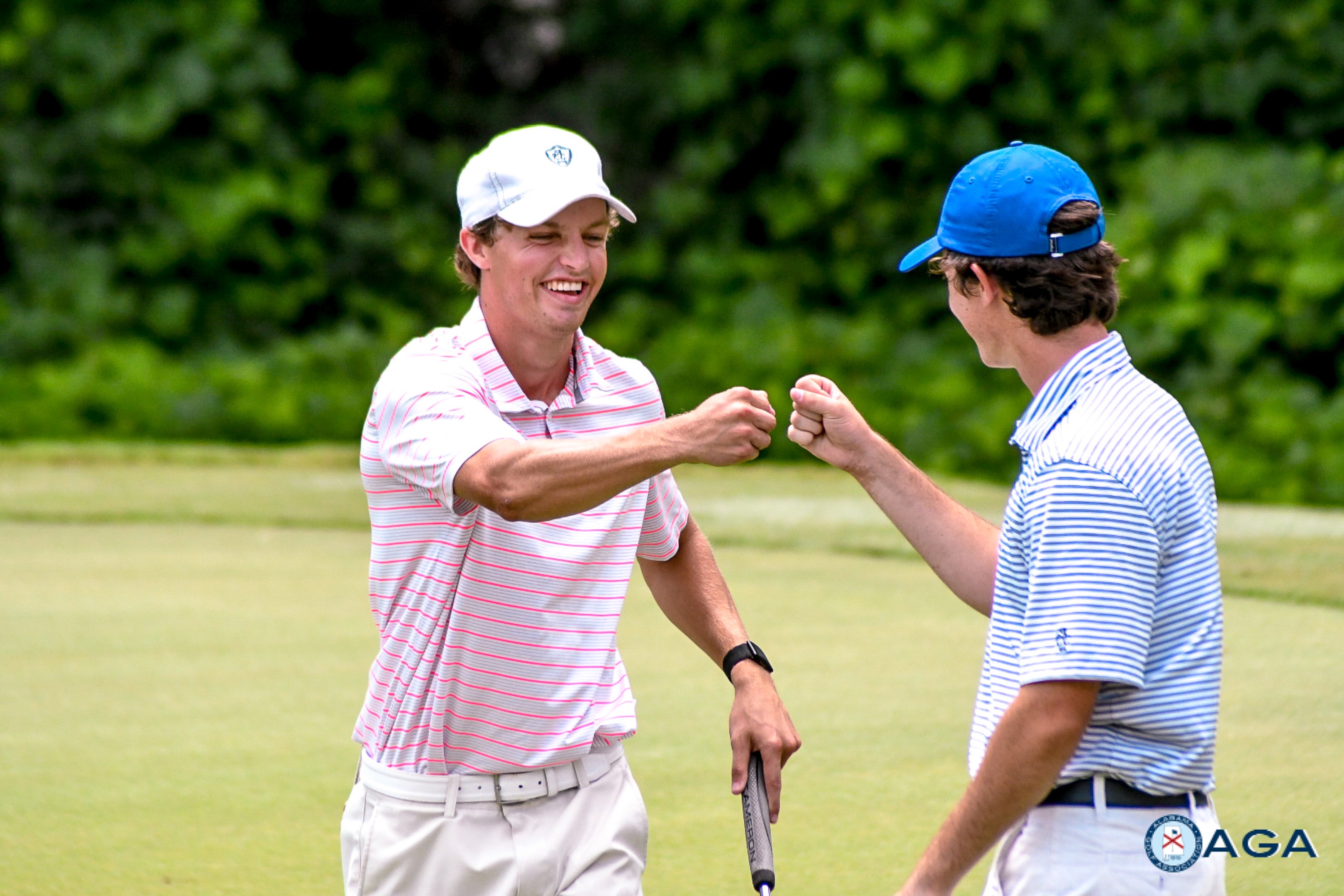 By East Alabama Sports Today
OPELIKA — Jacob LeCroy finished a solid second in the 104th State Amateur after the best week of golf of his career, the best finish by player from Calhoun County in years, and for a few seconds he had a singular distinction in state history.
LeCroy shot a final-round 65 at Saugahatchee Country Club Saturday to finish the tournament at 19-under-par 269, and for few a moments held the tournament's all-time scoring record.
That lasted until Gordon Sargent of Birmingham, one of his playing partners in the final group of the day, dropped his final putt and signed for his own 65 to complete a 24-under 264 and the championship.
"You know, I was obviously coming after Gordon," LeCroy said. "I wasn't trying to sit back and let him take it, but he did. I broke the total, but he shattered it. He's probably one of the best players I've ever played with and that's no joke. He's just solid."
LeCroy started the day five shots back and got as close as three through 10 holes then Sargent, a 17-year-old Vanderbilt commitment, birdied two of the next three holes to regain his initial lead. He finished three shots ahead of third-place finisher Drew Mathers, a UAB player from Mobile.
The old State Am tournament record was 18-under 270 by Matt Lorenz in 2018 at Pine Tree.
LeCroy shot 63-65 in the final two rounds. He played his last 40 holes in 18-under with one three-putt bogey.The 63 was the best round of the tournament and nobody scored better over the last two days.
He was looking to become Calhoun County's first State Am champion since its only winner, Anniston's Eric Hamilton in 1994. Oxford's Logan Archer finished T-10 as recently as two years ago, the year Lorenz set the old scoring record.
"I knew if I played anything like I did the two days before I could really push him," LeCroy said. "I was locked in. I wanted to give him a run. I wanted to do my best to beat him – I was trying to.
"I wanted to play solid golf, but I wanted to give myself an opportunity to win and I definitely did that today. I gave myself opportunities. I kept hitting greens, kept giving myself putts at it, and that's all you can ask for."
104th ALABAMA STATE AMATEUR
At Saugahatchee CC, Opelika
(Top 5)
Gordon Sargent, Birmingham 69-66-64-65—264
Jacob LeCroy, Anniston 71-70-63-65—269
Drew Mathers, Mobile 69-66-68-69—272
Nick Robillard, Birmingham 71-65-68-71—275
Noah Martino, Mobile 68-68-68-72—276