Keeping it going
Around The Lake founder puts program together quickly to give Okeechobee-area girls a chance to play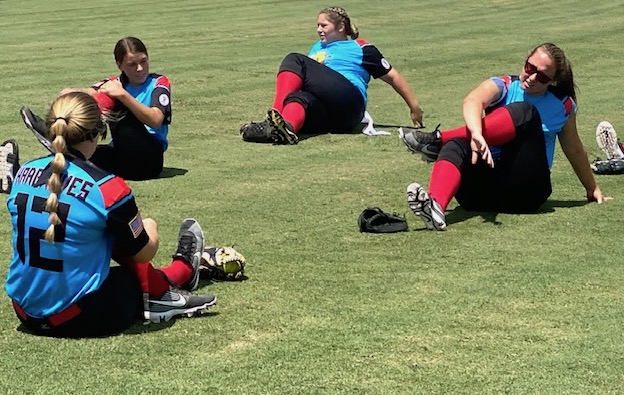 By Al Muskewitz
East Alabama Sports Today
OXFORD – The girls softball program in the Okeechobee, Fla., area has been competing in Dixie Softball for more than 30 years. Ramona Baker wasn't going to let something like community leaders shutting down the ballfields for coronavirus to stand in the way of that continuing.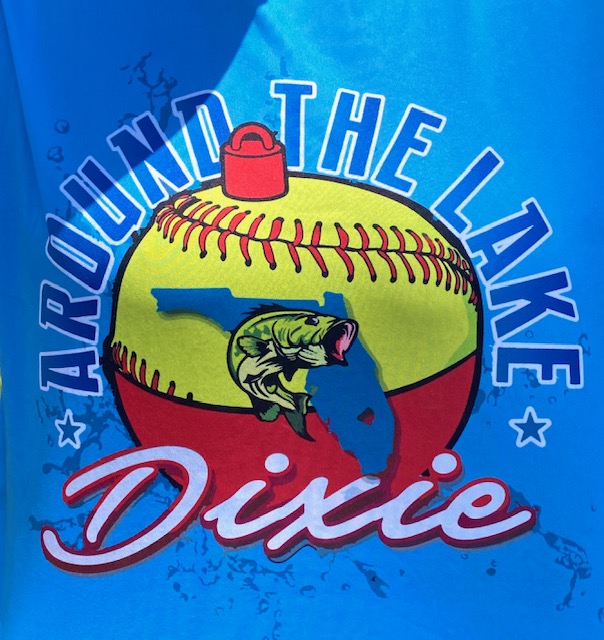 In a matter of weeks the long-time coach and mother of nine led the charge that created a group calling itself "Around The Lake" and brought several teams to play in this week's Dixie Softball World Series at Choccolocco Park.
"We've been doing Dixie for 19 years; my oldest daughter is 25 and we started when she was 6," Baker said during a break between her group's games Saturday. "There was no way I was going to let Okeechobee and that area not have an all-star team come and go. We did our best."
The organization is an offshoot of OCRA, Okeechobee's recreation arm that draws 650 softball players of which Baker was a president and recently voted back in as a vice president. When county officials there shut down recreation activities in response to the coronavirus pandemic, it left the girls there and the surrounding communities around Lake Okeechobee without a place to play.
There isn't a lot for the girls to do in their rural community and Baker was determined to keep the ball in play – even if it meant holding practices in her acre of a front yard.
"The fields may have been shut down but our yard wasn't shut down," she said.
The effort initially started out to put together a Belles division team that her husband and daughter coach, but through some persuading it soon grew into four teams – Sweeties (6U), Ponytails X-Play (12U), Belles (15U) and Debs (19U). They had a fifth team, Darlings (8U), coached by former Auburn second baseman Kelly Smiley, but several parents couldn't get off work in this week to join the trip and that bunch had to remain.
"I was like c'mon you guys let the kids play," Baker said. "I had a meeting with a lot of the parents and they were concerned about the COVID and how we were going to do this. I said this virus doesn't thrive well in the heat. Let's put them in the heat. Let's let these kids get out of the house and get exposed to the elements."
They raised a bunch of money in a short period of time through Children's Services, the Seminole Nation and a BBQ/tournament fundraiser, loaded up the cars and caravanned north.
When Baker reflected on the support she's received and the reaction of the girls being able to play she started getting a little emotional.
"My heart just exploded," she said. "My husband and I were sitting down to dinner one night and I said to him I am so happy these girls are getting to go. I'm just amazed. He said, 'Honey, you did a great job.' It did take a lot of forcing to get those parents (on board) because they were concerned a little bit about the COVID, but we pulled it off."
Two of their teams won in Saturday's opening round. The Debs took a 10-9 thriller over Powhatan National (Va.) that almost got away when Jaclyn Pearce ripped a walk-off two-run triple with none out in the bottom of the seventh. The Belles overwhelmed Crawford County (Ga.) 14-4 and the Ponytail X-Play team lost to Ward 10 (La.) 13-2. The Sweeties start a best-of-three championship series against Ward 10 Sunday.
The girls have been appreciative of Baker's effort to get them in the game.
Macy Collier, at 19 one of the oldest players in the tournament, came out of retirement to play her final year of Dixie Softball eligibility. The catcher-first baseman hadn't played in two years, but jumped at the chance to answer Baker's call.
"The only way I found out about this was Mona made a Facebook post about how they needed softball players and I commented on it that I wished I was still eligible to play," she said. "The next thing you know I got a text from my coach's daughter like when's your birthday. I told her and she was like 'all right, you coming to Alabama with us?' I said I'll be there.
"I think it's important for all of the girls because, honestly, Okeechobee, we don't really have much to do. Our biggest store there is Wal-Mart. Even extra-curricular or sports-wise it's mainly agriculture, mainly showing and farming, so softball is very, very, very important for all of the girls here, even though they might not think it is. I know once they get my age and they can't play anymore it'll be very, very important."
Okeechobee has sent three teams to the Softball World Series in recent years – the Darlings were runners-up in Mississippi in 2015 and the next year the Darlings and Angels X-Play went to South Carolina – but has never brought home a title. Baker believes they have a chance to change that history this year.
Next year she hopes to franchise her league to give the girls another playing option Around The Lake.