Smith a difference-maker
Wellborn coach among seven educators named AHSAA Making a Difference Award winners for the 2019-20 academic year
 
By Al Muskewitz
East Alabama Sports Today
 
It has been a good year for Wellborn football coach Jeff Smith.
 
His Panthers football team made an historic run to the state semifinals. Then, he was selected to be head coach of the North team in the North-South All-Star Game. The game was scrubbed due to the coronavirus pandemic but (scoop alert) he will coach the squad when the 2020 game is played in December.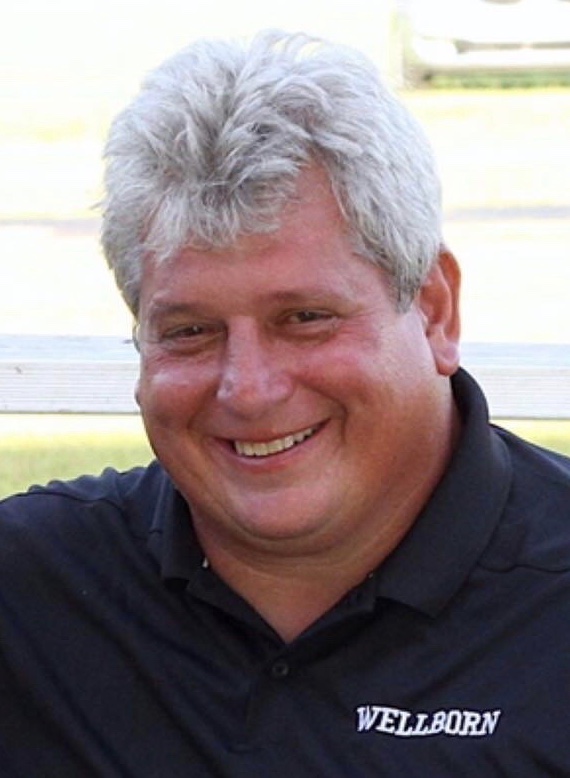 And then on Tuesday, just as he was getting things together for next week's re-opening of practice, he was announced as the Class 3A winner of the AHSAA "Making a Difference Award" for the 2019-20 academic year.
 
"I've tried," he said Tuesday night. "It hasn't been easy, but I hope we've made things batter."
 
Smith is among seven difference-maker award winners – one for each of the AHSAA's seven classifications.
 
The others include Francis Marion principal Dr. Cathy Trimble (1A), Abbeville football coach Robin Tyra (2A), West Blocton assistant football coach Joe Clements (4A), Chilton County trainer Philip Barry Baker, Pelham City Schools athletics director Kim Kiel (6A) and Hewitt-Trussville track and cross country coach David Dobbs (7A).
 
They were chosen from nominations submitted by AHSAA member schools and other support organizations or individuals. Each honoree will be recognized during the fall at a special presentation as their respective schools and all seven will be featured in a video presentation later this summer.
 
Smith is the fourth educator from Calhoun County to win the award since its inception in 2011, joining former Weaver principal Francis Shipp, Piedmont football coach Steve Smith and Ohatchee principal Bobby Tittle.AHSAA executive director Steve Savarese called the award "the most important honor a professional educator in our state can receive."
 
"I'm proud of that," Smith said. "This, to me, isn't for one year. It's for a lot of years – 28 years. It's been a 28-year life (in education)."
 
And he's built it on the foundation of emulating the two most influential figures in his life – his high school coach Mike Battles and his college coach Bill Burgess.
 
Smith never knew his father – he left when Jeff was 6 weeks old and died in a car accident in 2005 when Jeff was coaching at Hueytown – and was raised by his hard-working mother, grandmother and uncle Lloyd Dear.
 
Growing up, he never had anyone to toss him a football or baseball or do any of the things a young boy does with his dad. He never played sports until he was 12 when David "Wormy" Haynes talked his grandmother into letting Jeff play football.
 
It was in that arena he absorbed the influences of Battles and Burgess that he carries into his approach to coaching to this day.
 
"Playing high school and college football, those were the two guys I wanted to emulate," Smith said. "I thought all coaches were like them. I didn't know there wasn't a lot of them like them until I got out there in it.
 
"They made such a big influence on me and that's why I went into coaching. That's what I tried to do. We always lived in the community we coached at, we tried to give back as much as we possibly could. I tried to be a positive influence on men that was put on me."
 
Smith reached back to those lessons many times during his coaching stops at Handley, Ohatchee, Hueytown and Wellborn – through the wins and losses, the triumphs and tragedies.
 
His teams were 41-24 in six seasons at Ohatchee, 35-31 in four years at Hueytown and 74-49 the last 11 years at Wellborn. His teams have reached the state playoffs 15 times in 23 years and he has coached 10-win seasons at all three schools. He brought his players through the deaths of teammates at both Hueytown and Wellborn.
 
"Being a coach when needed, an advocate for kids and a sounding board from time to time for me," Wellborn principal and former Panthers teammate Chris Hayes said describing the attributes that make Smith special. "He has faced adversity but has never wavered in his dedication to our students and community. He has been a voice for athletics and education at WWHS." 

A special season was 2018 – when his daughter served as a Wellborn cheerleader, his youngest son Jett played quarterback and his oldest son Judd served as an assistant coach on the football team. His wife Lisa, also a Wellborn grad, was there as usual – with all their coaches and players that make up their extended family.
 
On Sunday, Jeff and Lisa went up to the school library to put together some career highlights for the award presentation and couldn't help getting emotional.
 
"We were bawling thinking about it," he said.