End of the line
Tough draw, tough day at state tournament for White Plains, but Wildcats complete promising season under first-year coach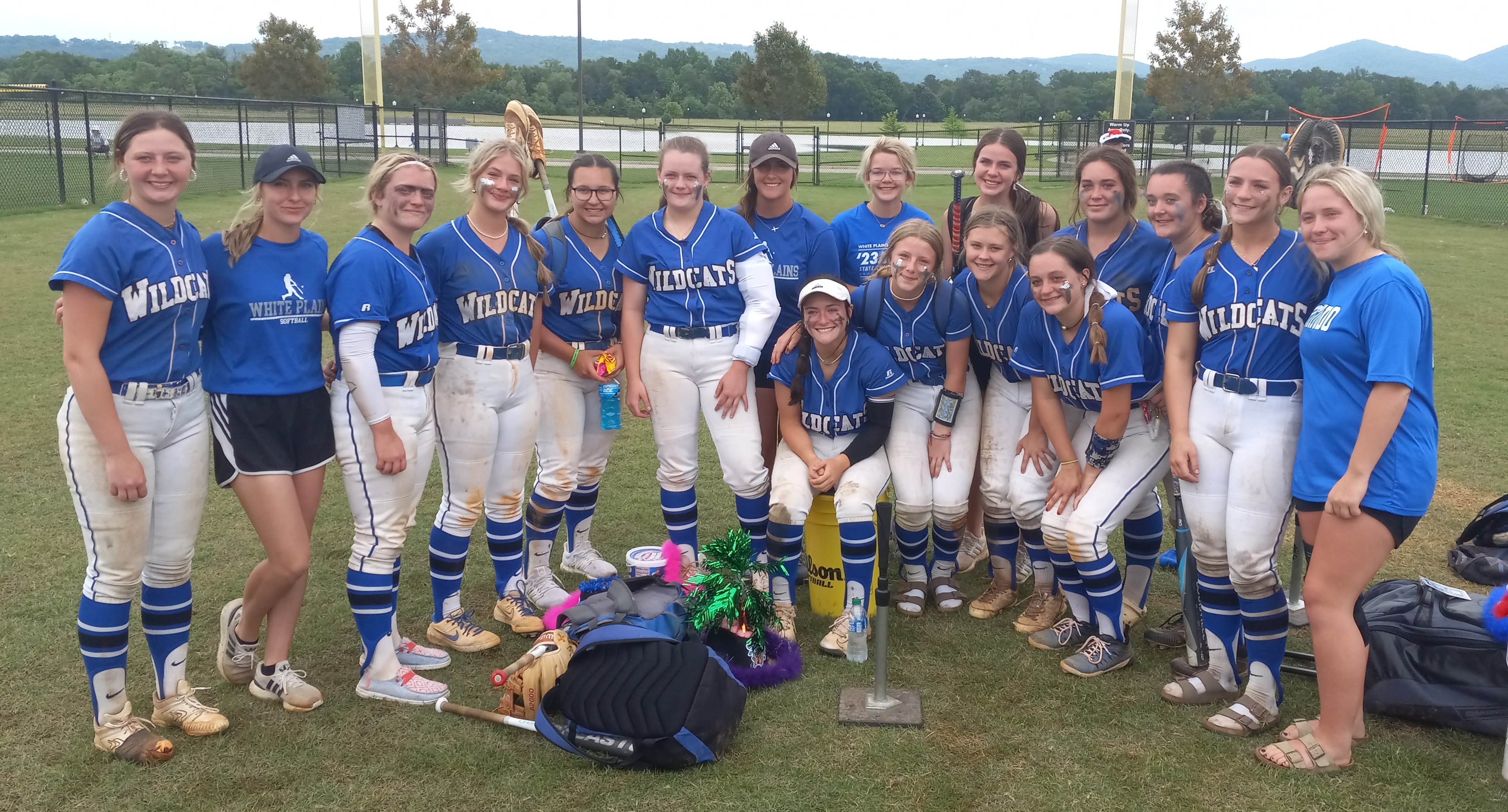 State softball tournament
CLASS 6A
Athens 15, Oxford 4
CLASS 4A
Orange Beach 18, White Plains 0
Curry 12, White Plains 2
By Joe Medley
East Alabama Sports Today
OXFORD — White Plains' first season under head coach Tiffany Williams brought promising moments and results.
Friday's stay at the state tournament? Not so much.
The Wildcats came up against Class 4A second-ranked Orange Beach and top-ranked Curry and lost, 18-0 in three innings and 12-2 in five at Chocclocco Park.
Leighton Arnold had the day's best moment with a solo home run to tie the Wildcats' elimination game against Curry 1-1 in the second inning. They also loaded the bases with no outs in the fourth but could only muster Kannon Slaughter's bases-loaded walk to bring the Wildcats within 3-2.
It was all Curry from there.
"We just needed to compete," Williams said. "At times, we did. At times, we didn't."
The ending didn't reflect the season for White Plains. The Wildcats finished 31-16, with a runner-up finish in the Calhoun County tournament and East Regional title.
This despite season-ending injuries to Cooper Martin, Kristen Rhodes and Braeton Moran.
Senior Hallie Williams acknowledged that "doubts" hovered around the Wildcats after long-time coach Rachel Ford, for whom their home field is named, stepped back from coaching a year ago.
"At the beginning of the season, we had a lot of doubts," said Williams, who went 3-for-5 with a double Friday. "They proved us wrong. They stepped in and did a really good job. I'm very proud that we even made it (to state)."
Cover photo: First-year White Plains coach Tiffany Williams talks to her team Friday, after the Wildcats completed play in the state tournament at Choccolocco Park. (Photo by Joe Medley)