Hooping on
After runs in basketball and softball for Jacksonville and Pleasant Valley, Gannaway signs to play basketball for Gadsden State Community College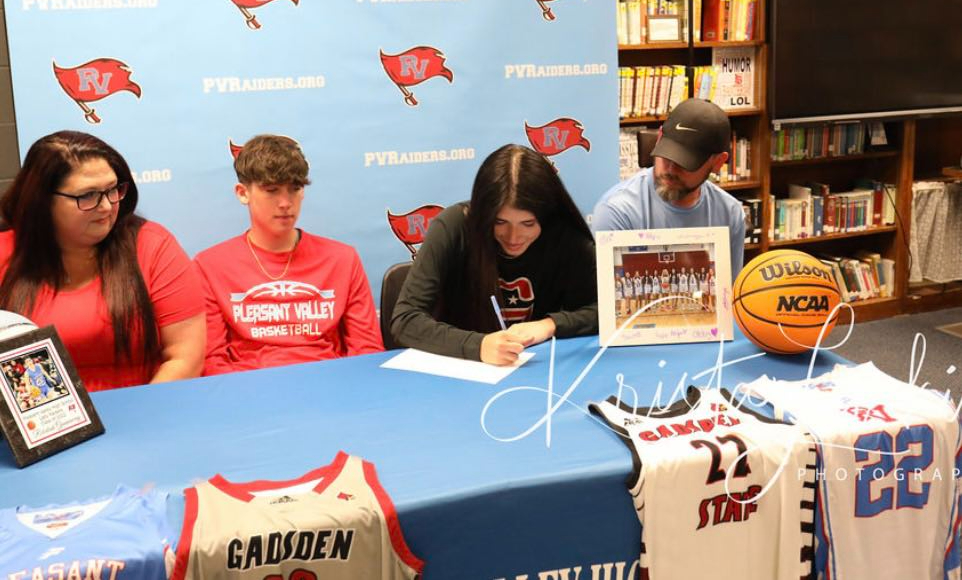 By East Alabama Sports Today
PLEASANT VALLEY — Rebekah Gannaway earned regard in basketball and softball, first at Jacksonville and then at Pleasant Valley.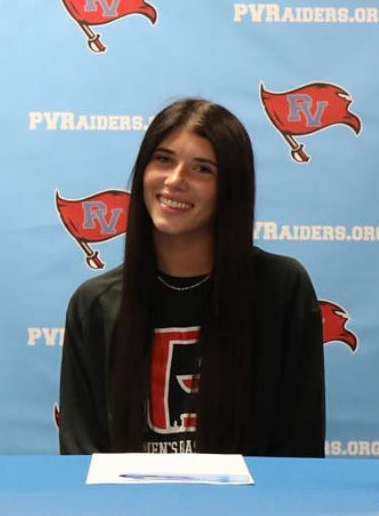 She'll carry on in basketball.
The Pleasant Valley senior, who helped the Raiders win 20 games and reach the Northeast Regional this past season, signed Friday to play for Gadsden State Community College.
Her other offers were many in both sports: University of Mobile, Faulkner University and University Cumberland for basketball; Bethel University, Blue Mountain Community College, Maryville College and Chattanooga State Community College for basketball and softball; and Gulf Coast State College, University of West Florida, Calhoun Community College, University of Montevallo, Snead State Community College and Wallace State Community College-Hanceville for softball.
"I just felt very welcomed by Gadsden State," she said. "When I went up there for the meeting, it just felt very homely. I liked everyone I met at Gadsden State and felt like it would be one of the best fits.
"I had a hard time deciding between softball and basketball for a while, but I felt like it was time to let go of softball and continue on with basketball. It was one of the hardest decisions I've ever made, but I don't regret it, at all. I love basketball and felt like my heart was telling me that's what I needed to choose."
Gannaway averaged 12.5 points, 10.9 rebounds, 5.9 assists and 2.6 steals as Pleasant Valley went 20-7 and reached regional for the first time since 2016 in 2022-23.
She transferred from Jacksonville after her sophomore year and fought back from hip surgery as a junior. She battled back pain during softball, helping the Raiders win area and regional titles.
"I've coached a lot of kids in my 14 years of coaching, and I can say, without hesitation, that Bek is one of the toughest competitors I've ever coached," former Pleasant Valley girls' basketball coach Colton Morris said. "She has a mental and physical toughness that can't be taught.
"She practices and plays everyday with the same focus and intensity. She's often been overlooked because of her size or skill set, but once coaches see the side that I've seen, they will love what she brings to the table. She's been a devoted player that's gave me and this program everything she had. In today's world, that's often not the case. I appreciate what she's meant to me and my family and we wish her all the best!"