State softball
Piedmont bows out with close losses to Class 3A No. 3 Opp and No. 2 Beulah. Pleasant Valley's fourth-place finish includes victory over 2A No. 9 Ider. Welsh touts Spring Garden's fight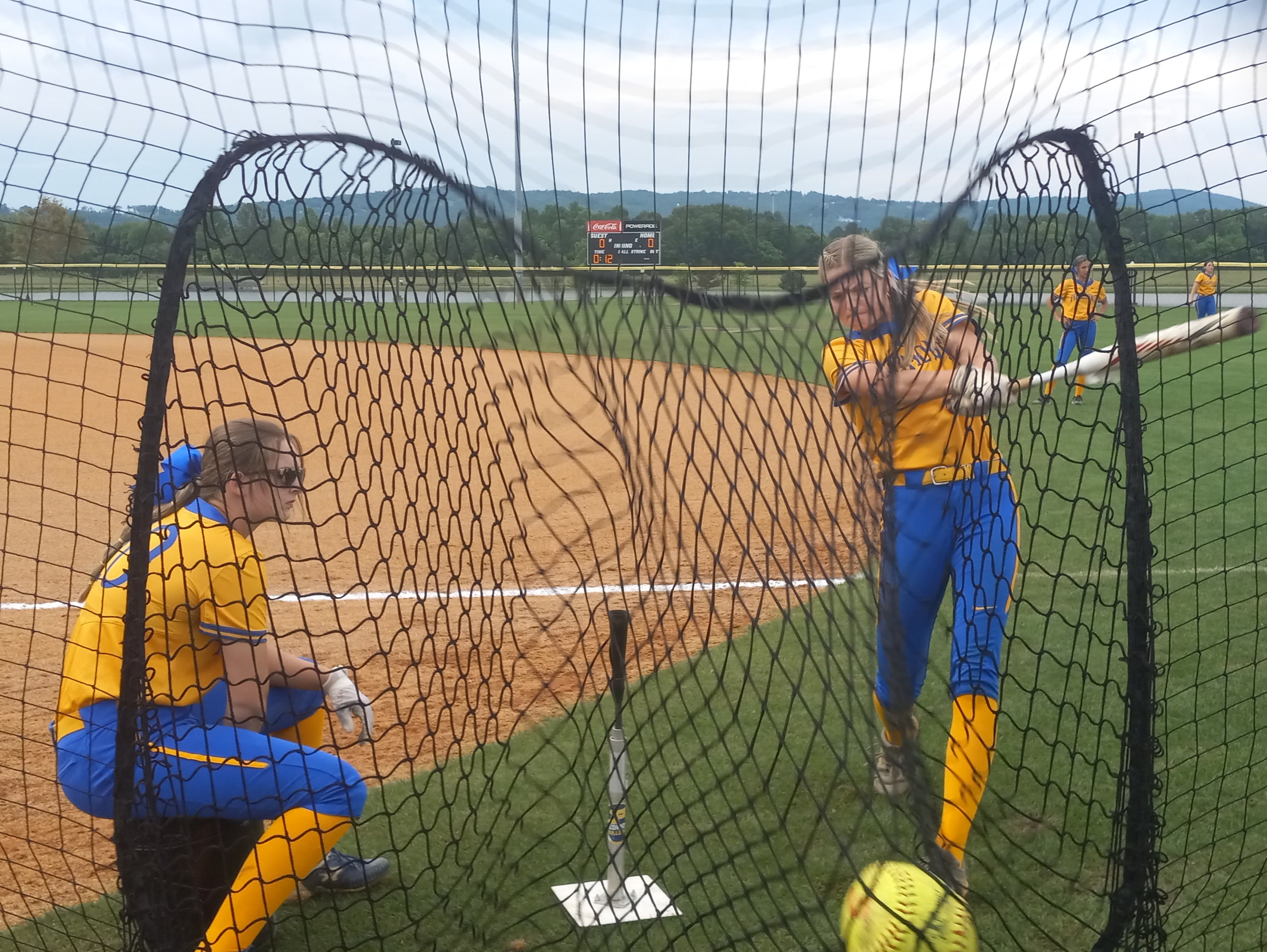 By Joe Medley
East Alabama Sports Today
OXFORD — In a bottom-line sense, Piedmont's softball team made its third consecutive state-tournament appearance and got no farther this time. Progress shows up more in the details.
Class 3A's fourth-ranked team in the final Alabama Sports Writers Association poll of the season, the Bulldogs won 39 games. They went 2-3 in their final five, but those three losses came against No. 1 Plainview, No. 2 Beulah and No. 3 Opp.
The scores … 4-0, 2-1 and 4-2.
"It's not far away," veteran coach Rachel Smith said after a 4-2 loss to Beulah ended the Bulldogs' season Wednesday at Choccolocco Park. "We're really, really close, and had something gone our way here or there in that game, I think we'd still be playing tomorrow."
A 4-0 loss to Plainview in the East Regional winners' bracket final made Piedmont the regional's No. 2 state qualifier in 3A. That set the Bulldogs up to open state play against the South Regional's No. 1, third-ranked Opp.
Piedmont lost 2-1, beat Danville 8-0 then lost to second-ranked Beulah 4-2. Plainview put Beulah in the elimination bracket earlier Wednesday and awaits the elimination bracket survivor in the finals.
The Bulldogs knocked on the door at the state level a month after kicking in the Calhoun County door, winning the county tournament for the first time in program history.
It's a nice resume piece for seniors Emma Grace Todd, Sarah Goss, Armoni Perry and Jenna Calvert, who were sophomores when Piedmont made the first state-tournament appearance in the program's fast-pitch era.
"Definitely big shoes to fill," Smith said, "but we talked about how the young girls that were here, they're here to learn, maybe get an opportunity to play here or there, but they're also here to see the level of competition that they're going to need to be at to be on the field this time next year."
Piedmont's last two runs of the season came in its final at bat. Junior Jaycee Glover hit her second triple against Beulah. Sophomore Carson Young, who pitched a no-hitter in the area tournament, followed with an inside-the-park home run.
"We put the barrel on the ball," Smith said. "We just didn't get timely hits when we needed them."
Class 2A
PLEASANT VALLEY FOURTH: Pleasant Valley opened Wednesday in the elimination bracket, beating Ider 10-0 and falling to J.U. Blacksher 10-6.
The Raiders finished 2-2 at state and 22-14 overall, with area and East Regional titles.
Against Ider, Lily Henry had two doubles and five RBIs. Gracee Ward had a double and two RBIs. Macey Roper has two hits and an RBI. Add RBI singles for Jordan Cheatwood and Alexa Cranmer.
Pleasant Valley lead J.U. Blacksher 4-0 but after Rebekah Gannaway's sacrifice fly scored Roper, Ward's two-run double and Sydney Beason's RBI single, but gave up 10 unanswered runs.
The Raiders overcame injuries this season. Henry fought through hamstring issues early. Gannaway played through back pain, and Roper played on a partial knee tear the last month of the season.
"This season was so much fun, as was the entire year in Lady Raider athletics," Pleasant Valley coach David Bryant said. "State runner up in volleyball, area champs in basketball, and area champs-region champs-fourth place finish in state for softball.
"This group tied the highest finish of any fast-pitch team in PVHS history. They earned me a milestone 500th win. This team was so resilient all year and never let anything that could have derailed us become a big deal."
Class 1A
MAPLESVILLE 5, SPRING GARDEN 2: After beating Verbena to stay alive on Tuesday, the Panthers fell to Maplesville in Wednesday's morning elimination game to finish 21-17 on the season.
The Panthers' two runs came on Maggie Jarrett's RBI single in the fourth inning and Lilly McCain's solo home run in the sixth.
After losing six seniors from the previous year, this year's Panther squad might not have been expected to make the state tournament. After drawing inspiration from head coach Ann Welsh's battle with
breast cancer, they worked themselves right back in the mix.
"They just have lots of grit about them. They don't give up," Spring Garden coach Stephanie Steward said. "There's really nothing negative to say. We should be proud of the season we had, to say that we made it
this far. I think this team accomplished a lot this season. I'm super proud of them."
An emotional Welsh chimed in.
"It's tough for me, I'm not going to lie, but I do appreciate them being behind me and just playing hard," she said. "I hope they saw that I fight hard, and I wanted the same for them."
— Shannon Fagan, WEIS sports director