New ways to compete
Once All-Calhoun County offensive linemen, Jacksonville's Limberis, Smith find their college opportunities … Limberis with Point golf and Smith with Huntingdon ESports
By Joe Medley
East Alabama Sports Today
JACKSONVILLE — Hayden Smith and Zach Limberis spent years side by side as All-Calhoun County offensive linemen for Jacksonville, Limberis at center and Smith at guard. Their friendship naturally led to competition in their favorite activities, and Smith's attempts to match Limberis at golf went about as expected.
"It was not pretty for me," Smith said. "I was triple bogey, quadruple bogey. I was just out there to have a good time."
Smith got his revenge in their occasional video games.
The common thread was competing, and both will get to compete in college.
Smith signed Wednesday to join Huntington College's newly formed ESports program, and Limberis will take his golf swing to Point University.
They made it official in Wednesday's ceremony in Jacksonville High School's library.
They kept running back Jae-Taj Morris and quarterback Jim Ogle clean. Now, Limberis and Smith play on greens and screens.
"It's very cool," Limberis said. "It's very special, very sentimental.
"We played together all through high school, so us taking our competitiveness to the next level means something to us."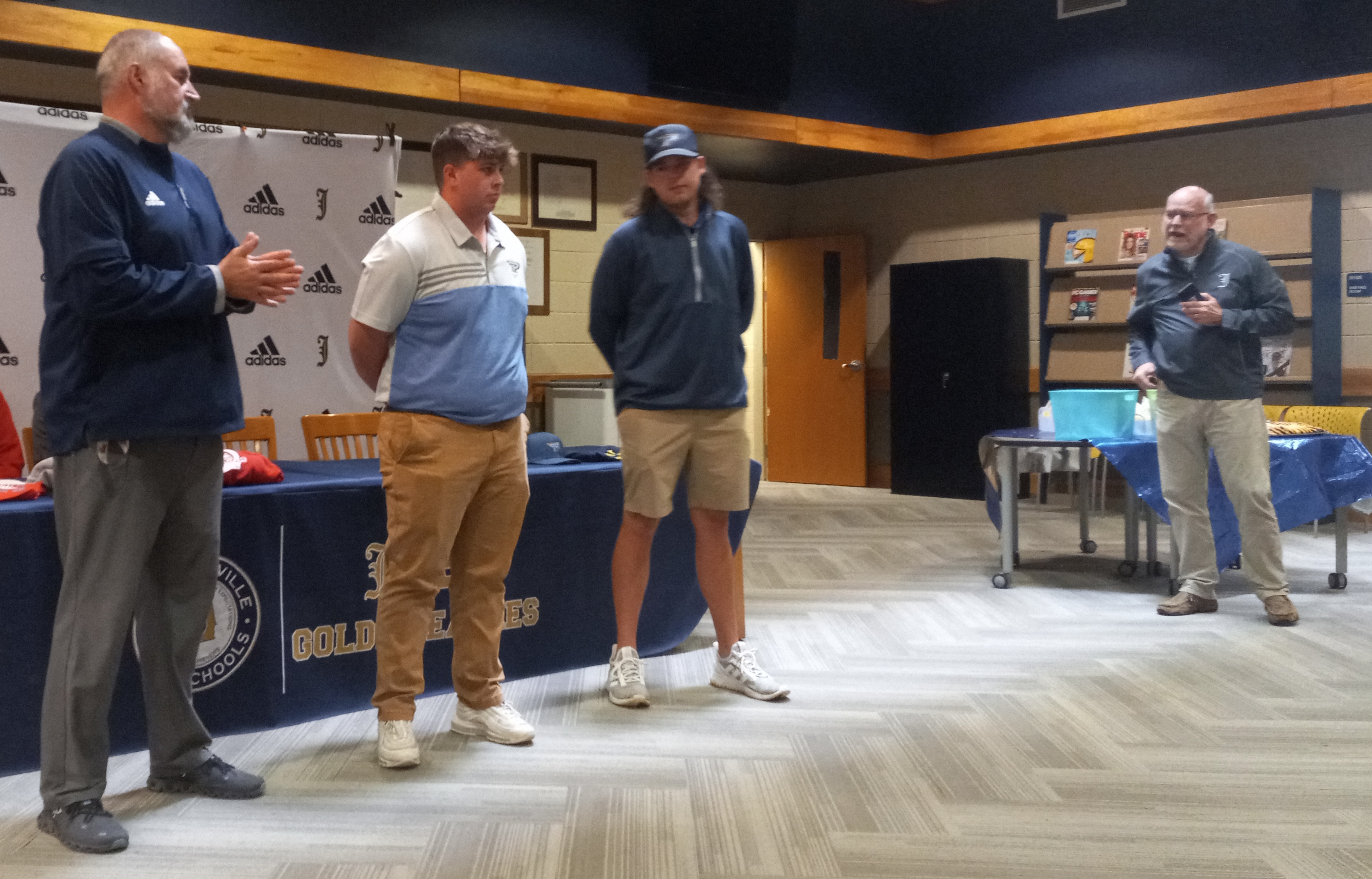 Limberis' opportunity came about after encouragement.
"My club coach at Anniston Country Club talked to me and said, 'You've a chance to take this to the next level,'" Limberis said. "It was like, 'The ball's in your court, so you'll have to put the work in there and do it.'"
Limberis made a swing video and emailed it to Point golf coach Maddux Lytle, who replied and set up a visit, which led to the offer.
"I'm super excited for Zach," said Lytle, who attended Wednesday's signing. "He has a ton of drive to get better, and that's something that we look for.
"We've got a pretty top-notch facility for an NAIA school, and I'm excited to see him kind of grow and flourish and compete for us."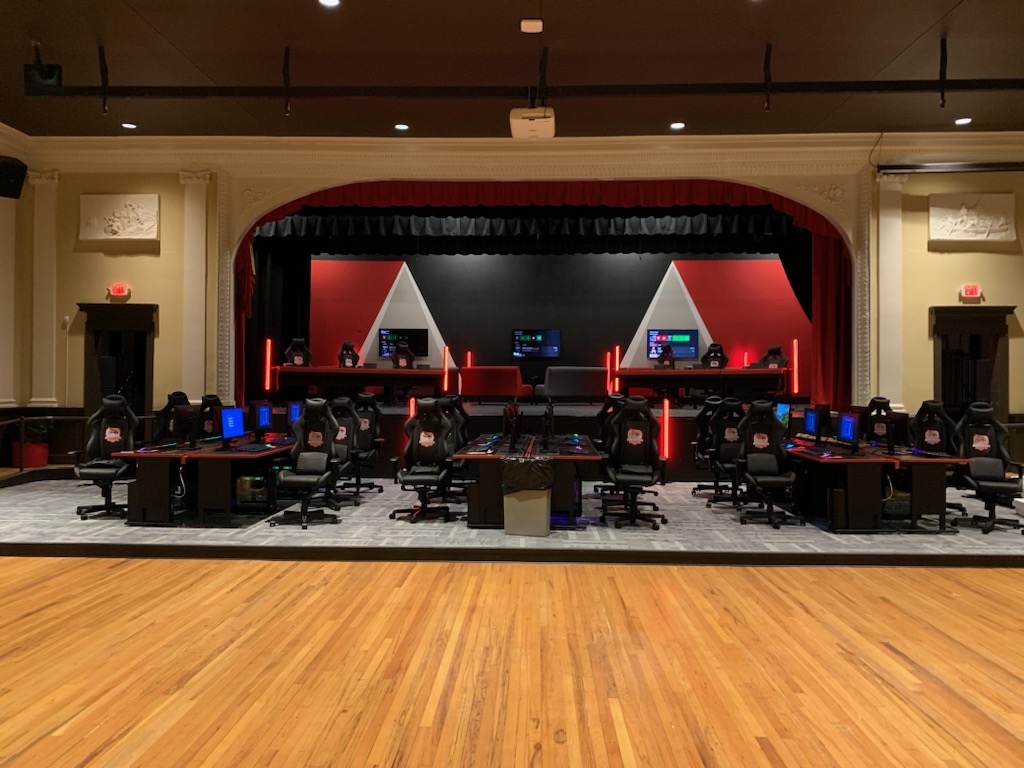 Smith will join a program set for its first competitive season, in the fall. Huntingdon hired ESports director Justin Ellis in June, after Ellis founded the esports club at Quinnipiac University.
Huntingdon is an NCAA Division III school, and Division III sports don't offer scholarships. The NCAA doesn't ESports, however, and Huntingdon scholarships typically cover 35 percent of total cost of attendance, Ellis said.
Smith said he'll get $14,000 annually.
"It's going to cover everything but my room and board," he said.
ESports has no NCAA divisions.
"D-II, D-IIIs and NAIA schools are the ones most likely to win championships than a D-I school right now," Ellis said. "You could play UCLA one week and a community college in Kansas the next or a school in Canada.
"The D-I schools don't actively recruit for ESports. They have such large populations that, a lot of the time, they'll just hop on to whoever signs on to their school and say, 'Oh, if you're not doing something, come do ESports.' Huntingdon and other schools you see at the smaller level are actively recruiting players. "
While stick-and-ball sports coaches look for measurables, ESports "measurables" come more as intangibles.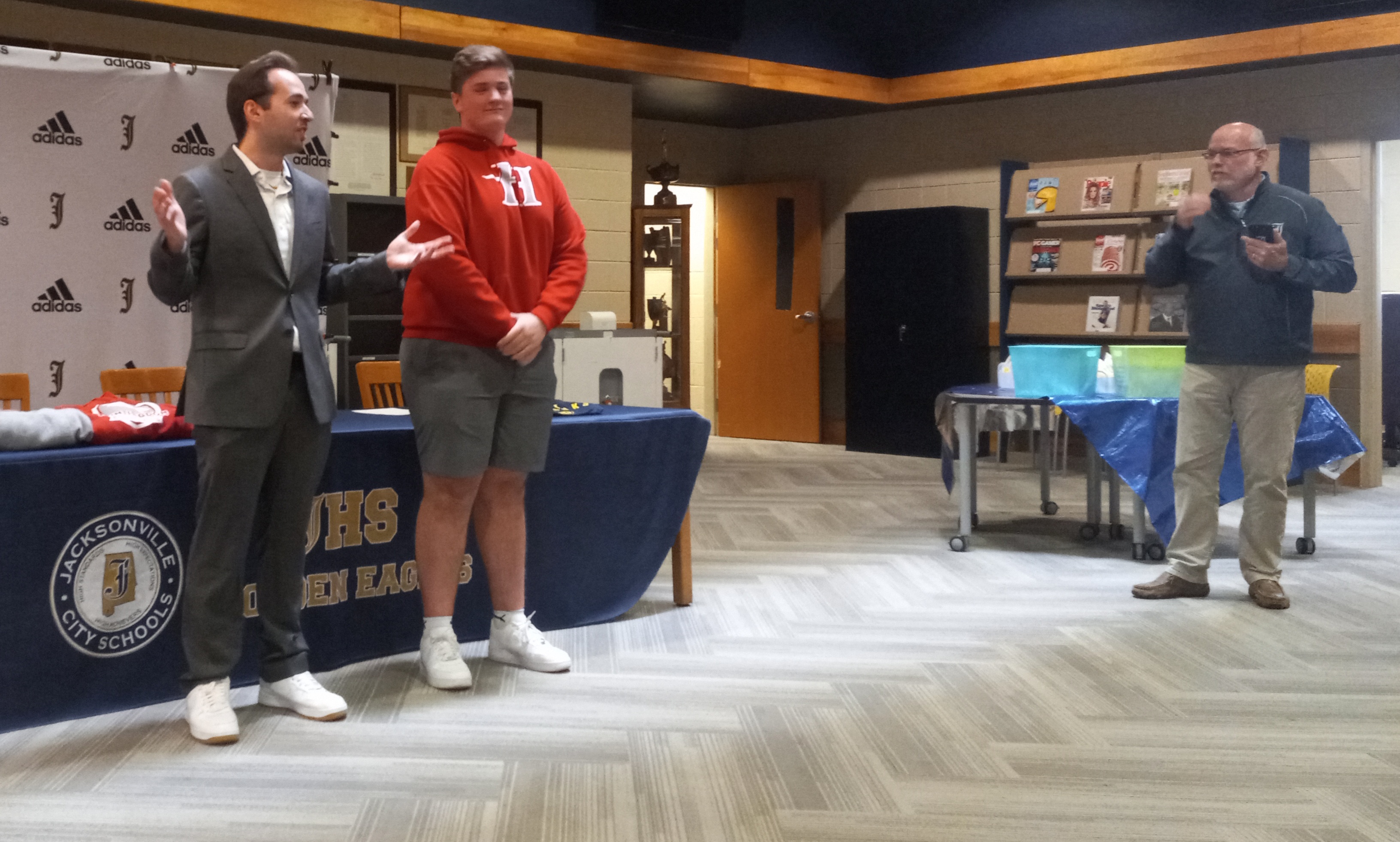 "The first thing for me is someone who's simply willing to listen and be coached," Ellis said. "It's someone who has strong characteristic traits like Hayden does, to be able to come into the program.
"Additionally, there are some students who do have a bit more of that competitive-side experience already."
Video games can be recorded, so Ellis can evaluate film. Prospects will hit screen record and crop clips together, much like a football player would cobble film clips together on Adobe and send to college coaches.
Since Huntingdon is a new program, Ellis contacted schools looking for prospects. He sent out Google forms and applications. Smith filled out a Google form.
Ellis and Smith did a video call shortly afterward.
Smith committed on his visit to Huntingdon's campus.
"When I found out that I didn't want to do football anymore because of the toll it took on my body, I still wanted to do something really competitive and be a part of a team when I went to college," Smith said. "I stumbled upon ESports.
"I grew up on video games. It's been a big part of my life ever since I can remember. It started with Nintendo 64, way back in the day, and it just grew from there."
Ironically, Smith's time as an offensive lineman ties in nicely with two of his best video games. Overwatch and Rainbow6 are five-player games and offensive lines are foundationally five-player units, with a center, two guards and two tackles.
Overwatch has mimicking positions.
"There is a 'tank,' which I would relate most closely to the center position," Ellis said. "Then you have 'supports,' which kind of fit more into the guard, and then tackles DPS or 'damage.'
"There's actually two damage roles, two supports and a tank."
Ellis recruited Smith as a support, which most closely matches his football position of guard. Supports protect tanks or the damage players.
"Without him, you're leaving everyone else defenseless," Ellis said.
Smith hopes to bring utility as a tank.
"The center has to be the smartest lineman," he said. "He has to tell everybody what they have to do, if they don't know it.
"When I play Overwatch, that's exactly what I'm doing."
Cover photo: Jacksonville High's Hayden Smith (left) and Zach Limberis sign Wednesday as family members look on in the school's library. Smith will play ESports for Huntingdon College, and Limberis will play golf for Point University. (Photo by Joe Medley/EASportsToday.com)