Back on top
Ty Cole gets first Calhoun County Tour win of the season, holds off Brennan Clay to take Anniston City Championship

By Al Muskewitz
East Alabama Sports Today

By most any measure this hasn't been a good year for Ty Cole. He's played his way into some flights one doesn't usually associate him with and going into this weekend he had yet to win on the Calhoun County Golf Tour this year.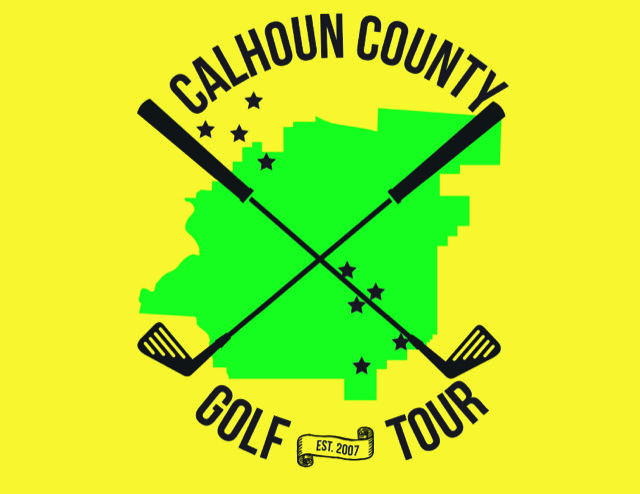 He took care of the second part of that equation Sunday when he held off riding partner Brennan Clay down the stretch to win the Anniston City Championship at Cane Creek Golf Course.

Cole shot a final-round 71 for a two-day total of 9-under-par 135 that was one shot better than Clay, who came from five shots back with a bogey-free 67 – the best round of the day – that had him knocking off the door of a playoff on the 18th green.

It was Cole's 23rd win on the Calhoun County Tour, once again tying him with Gary Wigington atop the all-time list, but his first since last year's ACC Invitational. It was the first time in four Tour starts this year he was playing in the final group on Sunday.

It's the deepest he had gone into a County Tour season without winning since 2017, the year he didn't win at all.

"I've had such a (bad) year," he said. "I've only played in the Championship Flight twice. I've played four tournaments. I've been First Flight at Twin Bridges, First Flight at Anniston, Championship B, whatever you want to call it. I just haven't had a very good year. 

"I haven't practiced as much as I normally do. For different reasons I haven't really found my swing as far as the consistency I've had over the last few years."

It helped that he went into the final round with a three-shot lead thanks to the bogey-free 64 he shot in the opening round. Sunday's round wasn't anything like that. He had four birdies and three bogeys.

Meanwhile, Clay showed a clean card with five birdies. The defending champion closed to within three at the turn, cut the margin to two coming out of The Hollow and got within a shot after nearly holing out from the left rough on 17.

On 18, Cole bombed his drive down the middle of the fairway while Clay found the right rough about 200 yards out. Clay's approached landed about pin high right of the green while Cole was just short of the about, just about the same spot from where he chipped in for eagle on Saturday.

Both players ran their chips past the hole. Cole putted first and missed. Clay had an eight-footer to force a playoff and rolled it just by the edge.

"We were kind of making the same score almost on every single hole," Clay said. "There were a couple putts I probably could have made, but I played good. That one (on 18), I read it to go left and it just didn't. I hit a good putt, I can't complain."

NOTES: Chad Calvert shot the second-best round of the day – a 70 with seven birdies – and finished fourth … David Sanders shot 73 and won the Seniors Flight by two over former Alabama QB and Cherokee County Sports Hall of Fame inductee Tim Hill … Twelve-year-old Jamarcus Stokes improved eight shots Sunday, shot 82 and finished seventh in Championship B … The only holes that didn't yield a birdie in the final round were 3 and 8 … The next event on the Calhoun County Tour schedule is the Etowah Open at Briarmeade July 9-10, the old weekend of the Sunny King Charity Classic … With the Fourth of July holiday falling on Cane Creek's monthly Senior Scramble, course officials are looking for another date for its July event.
Anniston City Championship
| | | | |
| --- | --- | --- | --- |
| CHAMPIONSHIP A | | | |
| Ty Cole | 64 | 71 | 135 |
| Brennan Clay | 69 | 67 | 136 |
| Gary Wigington | 69 | 73 | 142 |
| Chad Calvert | 77 | 70 | 147 |
| Gage Ledbetter | 71 | 77 | 148 |
| Greg Burnett | 73 | 77 | 150 |
| Matt Rogers | 75 | 75 | 150 |
| Jeremy McGatha | 77 | 73 | 150 |
| Nick Ledbetter | 74 | 78 | 152 |
| Patrick Cooper | 76 | 81 | 157 |
| CHAMPIONSHIP B | | | |
| Bumper Jones | 80 | 78 | 158 |
| Chris Sanford | 78 | 72 | 160 |
| Bob Eaton | 82 | 81 | 163 |
| Casey Harmon | 81 | 82 | 163 |
| Shannon Page | 84 | 81 | 165 |
| Hunter Carr | 85 | 81 | 166 |
| Jamarcus Stokes | 90 | 82 | 172 |
| Kolby Slick | 85 | 94 | 179 |
| Michael Ledbetter | 90 | 89 | 179 |
| Kelly Rogers | 92 | 87 | 179 |
| SENIOR FLIGHT | | | |
| David Sanders | 77 | 73 | 150 |
| Tim Hill | 79 | 73 | 152 |
| Kurt Duryea | 81 | 76 | 157 |
| Ted Towns | 82 | 76 | 158 |
| Keith Haywood | 82 | 78 | 160 |
| Allen Mangum | 81 | 80 | 161 |
| Rocco D'Gomez | 84 | 84 | 168 |