Monsters in the Park
Oxford set to approve franchise, stadium lease for summer collegiate baseball team based at Choccolocco Park

By Al Muskewitz
East Alabama Sports Today
OXFORD – Baseball fans in Calhoun County will get a hometown team to cheer for after the high school season ends with some of their former high school stars in the lineup when a collegiate summer wooden-bat league returns to the county for the first time 13 years next summer.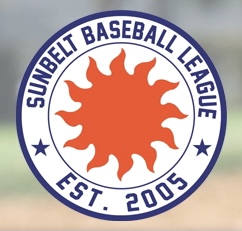 The Oxford City Council is expected to approve a resolution for a franchise and stadium lease agreement with the Sunbelt Baseball League at its council meeting on the infield of the Signature Field at Choccolocco Park Tuesday night.
The city issued a news advisory Friday announcing a "major announcement regarding a new tenant" at Choccolocco Park for Tuesday. The event will be attended by city officials and representatives of the Sunbelt Baseball League and Ignite Sports, a group that runs a number of sports entities in Columbus, Ga.

"There's fairly good interest in putting a summer baseball league team (there) like we have here in Columbus," Ignite Sports president Scott Brand said. "We've seen the success it can do when we feel we've run it right. We have discussed the matter with the city and with the league and it's all kind of one of those things that's in motion. Pending approval by the league and a lease by the city we'll definitely look at putting a team there in '22."
The team is expected to be called the Choccolocco Monsters, a nod to the mysterious creature that gained local acclaim in the 1960s, and sport an Oxford-friendly black and gold color scheme. It will play on the Signature Field in a nine-week season that runs from June to August and be comprised of current collegiate players largely from within 60 miles of home plate.
Players like former Oxford High School stars Trey Higgins (Mississippi State), Brennan McCullough (Murray State) and Jake Spivey (AUM) would be among those that could be pursued for the roster.

Gadsden City products Paden New (Bethel) and J.J. Gray (Southern Union) played in the league this past season.
The last time there was summer wooden-bat baseball in Calhoun County the East Alabama Big Train made a brief showing at Jacksonville's Henry Farm Park in 2009. That team featured local standouts like Jono Waugh, Judd Edwards, Saxon Butler and Caleb Bowen.
Jeff Croop, owner of the Columbus River Dragons minor-league hockey team and the Columbus entry in the SBL, is the Monsters' owner. Brand will oversee the Monsters' operation, but plans call for hiring a full-time general manager and full-time assistant GM. A field manager has yet to be named.
Details of the contract with the city are not known, but the team owners are expected to pay a yearly lease fee to the City of Oxford and the city will get parking and concessions from the games. Plans call for adding shower facilities to the dressing rooms and 300 additional seats, expanding the capacity of the Signature Field to 1,500.
"Hands down we will be the No. 1 field they play on," a source familiar with the project told East Alabama Sports Today.

Officials are hoping the team will draw 800 fans per game. Brand said his Columbus team in Golden Park typically draws 2,000 on regularly scheduled dates and 1,000 when the schedule is altered. The numbers reflect the team's marketing strategy and family atmosphere during the games.

"We absolutely want to be a community team," Brand said. "It doesn't do me any good just to be a ball club; that doesn't work anymore. Anybody who thinks I'm coming here to sell baseball they're wrong … I've got to sell family entertainment.

"The way we look at it is I'm selling a 2½-hour movie. I don't know if the good guy's gonna win, I don't know if the bad guy's gonna, I don't know if the evil government, the umpires, are going to mess things up. We got blown out here one day 17-3 and nobody said a word because they got to hug the mascot, they got to enjoy a night out with their families. Baseball is the focus, but we're here to promote, entertain and have fun. That's what we're going for here.

"If we're going to be successful you have to engrain yourself in the community. I have a famous saying that there's no such thing as a bad market only bad marketeers, so this team won't fail."

There already is talk of the league holding its 2022 All-Star Game at The Big House, which was voted the No. 1 high school baseball field in the nation in December 2016.
The Sunbelt Baseball League is based out of metro Atlanta and is one of several summer wooden-bat collegiate leagues around the country, perhaps the best known being the Cape Cod Summer League in New England. It is affiliated with the National Alliance of College Summer Baseball and partially funded by Major League Baseball.
The SBL commissioner is Todd Pratt, a former major-league catcher with the Yankees, Phillies and Braves.
The other teams in the league include the Brookhaven Bucks (playing at Oglethorpe University), Alpharetta Aviators (Veterans Field), Atlanta Crackers (Kennesaw State), Columbus Chatt-a-Hoots (Golden Park), Gainesville Braves (Ivey Watson Field), Gwinnett Astros (Peachtree Ridge HS), Marietta Patriots (Georgia State complex) and Waleska Wild Things (Reinhardt University).
The league's best-of-3 Championship Series between Alpharetta and Columbus begins Friday night.
It is believed landing the Monsters is the big first step in Choccolocco Park attracting a team on an even higher-level in the future. Park officials had been working on attracting a team since February and contacted teams from at least four different leagues about interest in playing some games in Oxford.
The SBL operators, interested in a major expansion for the league at the time, felt the Choccolocco Park experience on a site visit during an Oxford High School baseball game and jumped at the opportunity to bring their product here.

Nine SBL alums have gone on to play in the Majors since the league formed in 2005.

"I think people are going to like it," Brand said. "The thing with us I was most proud of is the number of local players. I did my research and I know that's a huge baseball market and I know the talent it puts out. Marketing wise that's going to be a home run, pun intended.

"If you would have told me at the end of the year would it work well here I would have said no because I finished in sixth place. Now, we're in the championship series."