Well-armed
Donoho gets complete game from Billings, its third of series, and beats Lindsay Lane to reach 1A quarterfinals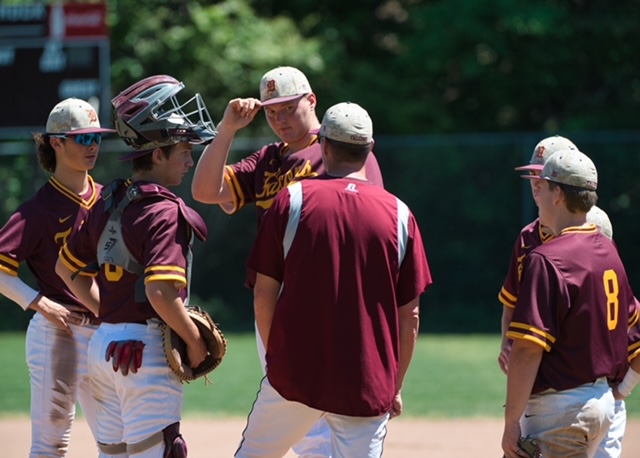 Notable Saturday Game 3 scores
CLASS 1A
Donoho 5, Lindsay Lane 1
CLASS 2A
Ranburne 10, Leroy 0
Spring Garden 10, Falkville 9
CLASS 4A
Handley 13, Jackson 3
CLASS 5A
Alexandria 11, Ardmore 2
Russellville 8, Corner 3

By Al Muskewitz
East Alabama Sports Today

It's probably not such a secret now, but Donoho has a secret weapon that gives it a chance to go a long way in the Class 1A baseball playoffs.

Most teams on Donoho's level are lucky to have one big arm they can count on to keep the opposition down. The Falcons have three, and they have carried them into the third round of the playoffs for just the second time in school history.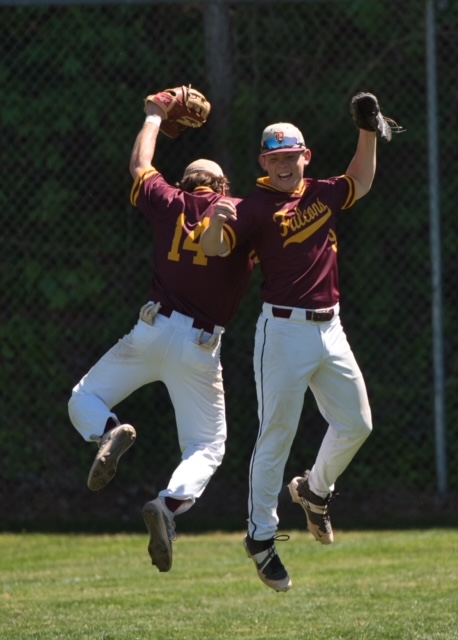 Judson Billings gave the Falcons their third complete game pitching performance of the series, allowing three hits in a 5-1 victory that gave them the series over Lindsay Lane two games to one. They'll now travel to Marion County for the quarterfinals.

His outing follows a five-hit victory out of Blake Willingham and a four-hit loss by Slade Haney. In 21 series innings, the Falcons gave up 12 hits, four earned runs and struck out 13. In last week's sweep of overmatched Meek, they gave up seven hits, two earned runs and struck out 16 in 10 innings. That's a 1.35 playoff ERA.

"We won the series because we had three pitchers and all three threw complete games," Donoho coach Steve Gendron said. "I felt like we had an advantage going into today because we had three arms that had no thrown yet. I told our guys that.

"Most 1A schools have one nice arm and another guy who can throw. It's a luxury at 1A to have 3-4-5 guys who can throw and you feel good about. Having multiple guys, three or more, that as a team we're confident in running out to the mound really gives us a chance to compete with anybody we play."

Interestingly, Billings didn't really have his curve working, so he won the game feeding the Lions aa steady diet of fastballs. The Lions scored a run in the first on two hits, but Billings held them hitless over the final 5 2/3 innings.

"He pitched a heck of a game," Gendron said. "He came up to me after the sixth inning and looked at me like, 'You're not taking me out.' I said, 'I'm not planning that; you're fine. We're going to roll with you, brother.'"
The Falcons got the run back in the bottom of the first on Lucas Elliot's RBI single, then took control with three in the second. Nic Thompson broke the 1-1 tie with a two-run single and Slade Haney brought the other run home on a sacrifice fly.

They added another run in the fourth on Connor Goodson's bases-loaded walk.

CLASS 1A PLAYOFFS
Game 3
Donoho 5, Lindsay Lane 1
(Donoho wins series, 2-1)
Lindsay Lane 100 000 0 – 1 3 1
Donoho 130 100 x – 5 7 2
WP: Judson Billings. LP: Seth Mitchell. 2B: Micah Perkins (LL).
Improbable rally lifts Spring Garden
By Shannon Fagan
Special to East Alabama Sports Today

SPRING GARDEN – Spring Garden baseball coach Tony Benefield says his team drives him crazy sometimes.
He didn't get much sleep Friday night after the fourth-ranked Panthers split their Class 2A second round playoff doubleheader with Falkville and they about drove the coach out of his mind Saturday.
The Panthers trailed by six runs in the bottom of the sixth inning, but made an improbable and dramatic rally – thanks in large part to seniors Ryley Kirk, Weston Kirk and Luke Welsh – to take a 10-9 victory and advance to next weekend's third round.
"This team goes with these seniors," Benefield said. "They'll tell you they didn't have a very good day today, but they just put it on their shoulders there at the end and they responded. They've been leading this team all year. When the time comes, they get it done. They got it done today. Every one of them did. I'm proud of them.
"I love this team. They drive me crazy, but I love them."
The Panthers (24-14) will now host sixth-ranked Mars Hill Bible (23-13) in a three-game series beginning on Friday.
But before they could turn their attention to Mars Hill, the Panthers had some rallying to do.
Trailing 8-2 in the bottom of the sixth, the Panthers sent 14 batters to the plate and scored eight runs to take a 10-8 lead. After a two-run double by Chaz Pope made it 8-5 game,
Ryley Kirk connected on a two-run single down the left field line and Weston Kirk doubled to left center to tie the game.
"I knew I couldn't let Ryley out-do me that inning," Weston Kirk joked. "I knew if he got a hit I had to get a hit. too. It turned out to be one of the biggest hits of the game. It scored him to tie the game and keep the game going."
But the Panthers weren't done.
Welsh, who popped up to short to lead off the inning, double off the center field fence to score Weston Kirk, giving the Panthers the lead at 9-8. Designated hitter Grayden Guthrie's single to right center scored Welsh with an insurance run.
"I just got on a knee and asked God 'if you ever let me hit one, please let it be right now,'" Welsh said. "I just stuck it out there and got one over the center fielder. I about had a come apart, but it put us ahead. We had a rough day, but in the end we won."
Shannon Fagan is sports director of WEIS radio.