Donoho dominates
Lady Falcons blank Mars Hill to reach 1A-3A soccer Final Four for second time in school history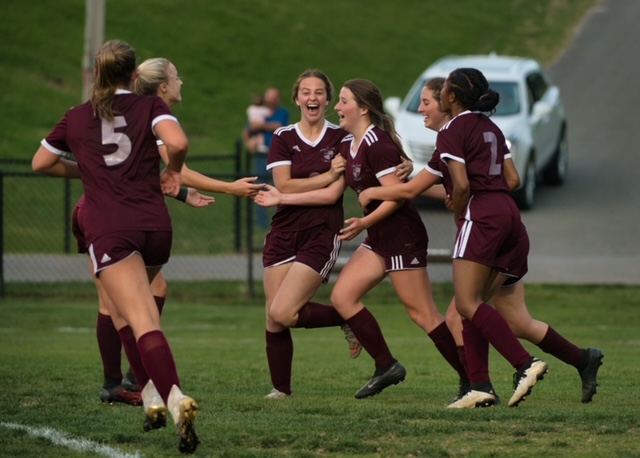 By Brant Locklier
For East Alabama Sports Today
The Donoho girls' soccer team advanced to the Final Four in Huntsville for the second time in school history Saturday with a 2-0 win over Mars Hill.

The Falcons (20-0-1), who last reached the 1A-3A Final Four in 2018, will face Whitesburg Christian (10-4) in the semifinals Thursday at 11 a.m. Trinity Presbyterian (17-4-1) and Cottage Hill Christian (14-2-4) will square off in the other semifinal.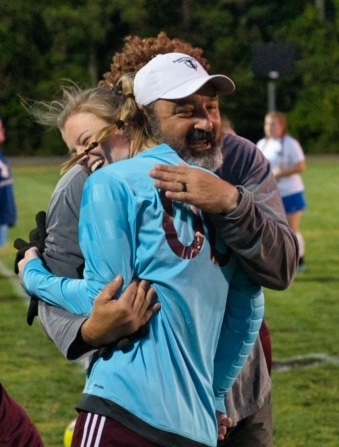 "It was an outstanding effort," Donoho coach Jay Jenkins said. "I love it when these kids are playing for something. We took (Mars Hill) out of their game all night long. We made some great passes tonight and our back line was flawless.

"We had not been playing as well toward the end of the regular season, but we are playing at a different level in the play-offs."
The Falcons dominated play virtually the entire game, except for a few minutes in the first half. They hammered shot after shot at the Panthers goal in the first half, but could not put one home.

They had eight shots on goal in total to two for Mars Hill in the scoreless half, but it was just a matter of time before the Falcons would find the back of the net.

They peppered 18 shots on goal in the second half, while Mars Hill could only get off one. The shutout was Maggie Wakefield's 16th of the season.
Zoe Christopher slammed home the first goal from in front of the net with 32:01 left in the game. Erin Turley got the ball close to midfield and took it herself to the goal, ripping a shot to the far post from just inside the 18 for her 30th goal of the season with nine minutes left.

Sam Wakefield assisted on both goals with on-the-money throw-ins.

"I'm so glad to be on a team like this where everyone is so talented and driven to succeed," Turley said. "We've still got work to do, though."
.
Turley watched the Donoho baseball team's playoff doubleheader Friday with bandages and wraps on her hands, the result of a nasty fall near the finish of her relay leg at the state track earlier in the day. Luckily, hands aren't required to play soccer – unless, of course, you're the goalie. She was fine for the game with just a small bandage on her left arm.
The Falcons were missing Kathleen Seals due to concussion protocols sustained in their second-round win over Glencoe and she remains doubtful for next week.
"She has to go through some more steps to get back on the field," Jenkins said.