Soccer finals set
Weaver boys stun No. 2 White Plains in second round of PKs, will play Oxford in finals; Donoho goes after fourth girls title vs. Oxford
CALHOUN COUNTY SOCCER TOURNAMENT
Saturday's Championship Games
(At McClellan Fields)
Girls: No. 1 Donoho vs. No. 3 Oxford, 11 a.m.
Boys: No. 4 Oxford vs. No. 3 Weaver, 1 p.m.

By Brant Locklier
For East Alabama Sports Today

Donoho will be looking to maintain its hold on the girls title, an inspired Weaver team will be looking for its first county boys crown in its first county final and Oxford will provide the opposition for both as the championship games of the Calhoun County Soccer Tournament were determined in dramatic fashion Friday night.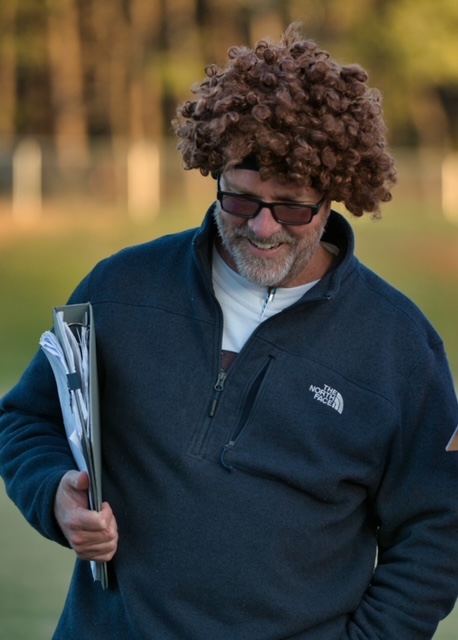 Donoho and Oxford advanced to Saturday's 11 a.m. finals of the girls bracket at the McClellan fields. Top-seeded Donoho took a 6-0 win over Weaver, while No. 3 Oxford scored a late goal to defeat Jacksonville 1-0.

On the boys side, Oxford knocked off top-seeded Donoho 3-1 and Weaver stunned second-seeded and previously unbeaten White Plains 3-2 on penalty kicks. Oxford and Weaver will play at 1 p.m.

The most dramatic game of the night was Weaver's win over White Plains. The Bearcats continued their run of inspired play, dedicated to the memory of a teammate they lost in December, winning in the second round of penalty kicks.

"Oh my gosh, I'm just so excited, I'm almost speechless," Weaver coach Chelsea Mize said. "In my five years of coaching and I've coached basketball, volleyball and soccer, this is the first county championship game.

"Doing it this season after we lost Isaac (Crook) is literally a dream come true. It's such a bittersweet thing."

Crook would have been a senior center back defender on the team this spring. The Bearcats lost him in December when he collapsed on the track during a preseason run. Weaver plans to retire his No. 6 jersey in ceremonies April 22 and prominently and permanently display in its new trophy cases.

Weaver's Kyle Knight scored his second goal in the final three minutes of regulation to send the game into overtime and then onto penalty kicks.

Both teams made four of five in the first round of PKs to extend the match. After the Weaver players made their penalty kicks they returned to the bench area to touch or hug Crook's jersey, which they carry to every game. The team regularly breaks the huddle with a chant of "Isaac."

"After we came in from the first round of PKs the guys were like we can do this, we've got to do this, this is it," Mize said.

Jalen Barnwell got the second round started for Weaver, but White Plains matched his goal. Hunter Skelton gave the Bearcats a 2-1 lead, then Brendyn Knight made a low stop on White Plains' next attempt and the victory was secured.

"It is our first trip to the finals," keeper Knight said, "and we earned it."

Oxford had its hands full with top-seeded Donoho, but prevailed in the end for a chance to win its third straight boys title Saturday.
Donoho's Spencer Wigley got loose in the first minute of the game and put the Falcons on top 1-0., but Sergio Ruedas evened the score at the 21-minute mark.
Noah George scored with 17 minutes left in the game to put Oxford ahead for good. Donoho mounted a furious comeback, but missed a penalty shot and had another shot hit the goal post.

Ruedas broke loose in the final minute to Oxford's third goal.
"It was a great win for us over a great Donoho team," Jackets coach Arnaldo Ostalaza said. "They always play you tough and tonight was no exception. It was a nail biter and an exciting win for us."
Donoho's girls, now 11-0-1 this season, has won all the county championships that have been played. The Lady Falcons have allowed only one goal in their title dynasty.
That defense was evident in their win over Weaver. The Falcons scored three goals in both halves, but the Weaver defense fought off many other scoring attempts.

"We beat a very good team today," said Donoho head coach Jay Jenkins. "We showed up and played really well. I was proud of the kids."

Erin Turley led the Falcons with three goals. Sam Wakefield assisted on two of them and Julia Weimer on the other. Tosin Sanusi had two goals and Rory Parks had one.

It was a chilly, windy night, but Jenkins was prepared. He coached the game and watched the other with a curly wig to keep the chill off his head. The hairpiece has taken on a life of its own — and it's unbeaten.

"My girls play better when they are loose," Jenkins said. "Our first game this season was against Jacksonville and everyone was anxious. I had just been skiing and this was still in the car.

"I put it on to get them thinking about something other than the game and we end up winning the game. So I agreed to keep wearing it until we lost, knowing we had Westbrook Christian up next. Well, we won that game, too. And every game since (they played Prattville Christian to a tie).

"So here I stand. Hope I am still in it in May."

If it keeps working, someone should give it its own Facebook page.
The Oxford girls, meanwhile, got into a rough and tumble match with Jacksonville and it looked as if they were headed into overtime but Hannah Robbins bolted deep into Jacksonville territory and slammed in the match's only goal around the 70-minute mark.

"We did a lot of work on our counter moves and that helped us today," Ostalaza said. "It was just good to get out of here with a win."

Calhoun County Soccer Tournament
(at McClellan Fields)
Boys Bracket
Tuesday's games
No. 4 Oxford 5, No. 5 Faith Christian 1
No. 2 White Plains 3, No. 7 Saks 0
No. 3 Weaver 2, No. 6 Jacksonville 1
Friday's games
Oxford 3, Donoho 1
Weaver 3, White Plains 2 (6-5 PKs)
Saturday's game
Championship game: No. 4 Oxford vs. No. 3 Weaver, 1 p.m.
Girls Bracket
Tuesday's games
No. 5 Weaver 6, No. 4 Faith Christian 0
No. 3 Oxford 10, No. 6 Saks 0
Friday's games
Donoho 6, Weaver 0
Oxford 1, Jacksonville 0
Saturday's game
Championship game: No. 1 Donoho vs. No. 3 Oxford, 11 a.m.
Softball
Friday's scores
Central-Phenix City 4, Pleasant Valley 0
Lincoln 4, White Plains 3
Oxford 9, Sylacauga 2
Oxford 14, Leeds 12
Pleasant Valley 1, Springville 0
Ranburne 7, Piedmont 3
Weaver 13, Ohatchee 0
Woodland 6, Piedmont 5

Weaver 13, Ohatchee 0: Tiana Lawrence went 3-for-4 with a homer and drove in four runs, Haley Homesley hit a three-run homer and Kynlee Fulmer pitched a five-inning, two-hit shutout. Kinley Marvesty went 4-for-4 for the Lady Bearcats.
Baseball
Friday's scores
Childersburg 11-9, Wellborn 3-4
Oxford 13, Priceville 3
Oxford 13, Priceville 3: The Yellow Jackets scored five runs in each of the first two innings. Trey Higgins went 3-for-4 with two RBIs, Chance Griner and Trey Mooney both went 2-for-2, and Mooney and Landon Howell each drove in a pair of runs.
Childersburg 11-9, Wellborn 3-4: The Tigers swept the doubleheader and the three-game area series. Austin Luker (3-for-8), Kane Smith (3-for-4) and Jordan Sanders (4-for-8) all had five RBIs in the doubleheader for Childersburg.