Jackets respond
Houck, Moore put together a 10-point run in the third quarter that gave Oxford the lead for good in its tournament game with Alexandria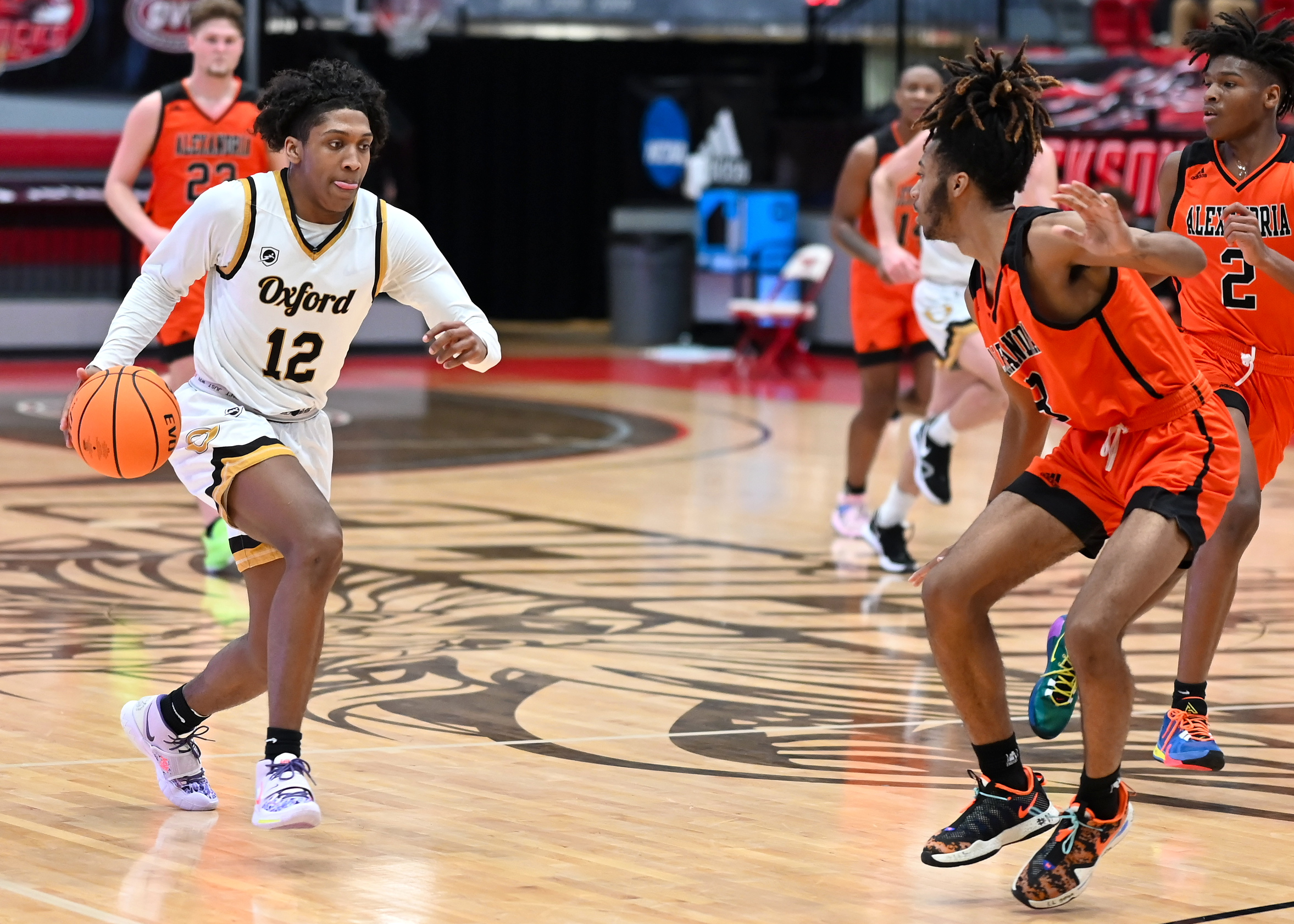 CALHOUN COUNTY TOURNAMENT
Boys Bracket
Tuesday's games
White Plains 60, Saks 48
Oxford 47, Alexandria 42
Wednesday's games
Anniston vs. Jacksonville Christian, 4 p.m.
Jacksonville vs. Piedmont, 8 p.m.
Friday's games
Semifinals: JCA-Anniston winner vs. Jacksonville-Piedmont winner, 2 p.m.
Semifinals: White Plains vs. Oxford, 6 p.m.
Saturday's games
Boys championship game, 8 p.m.

By Al Muskewitz
East Alabama Sports Today
JACKSONVILLE — Oxford coach Joel VanMeter challenged his team's toughness at halftime. Rylan Houck knew what had to be done and he and Justin Moore responded.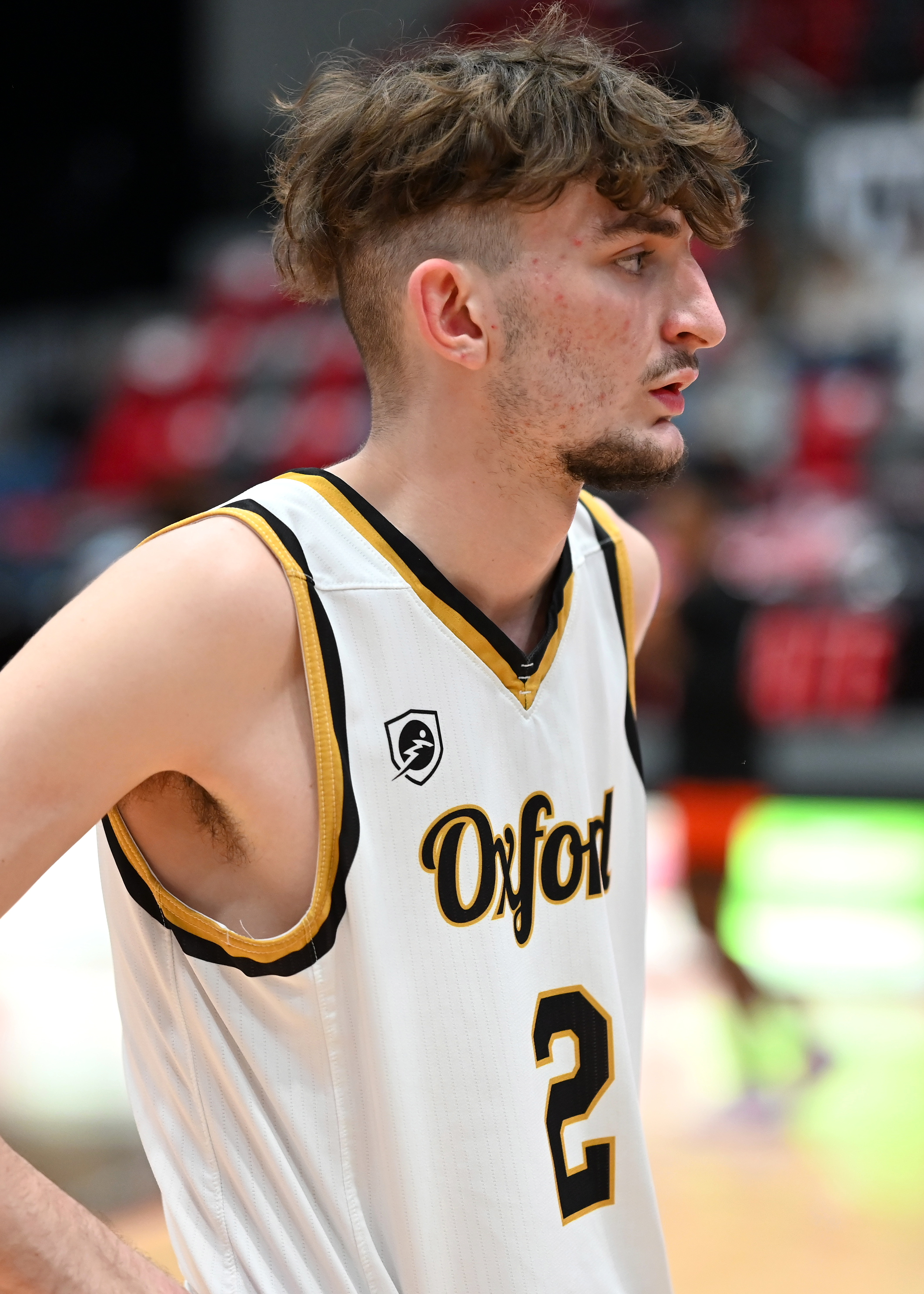 Houck and Moore combined for 10 straight points in the second half of the third quarter that gave the Yellow Jackets the lead for good and carried them to a 47-42 win over Alexandria in the Calhoun County Tournament.
Alexandria, a team VanMeter called the "best (county tournament) seventh seed I've ever seen in 11 years," led 30-27 midway through the third quarter. Moore got the run starts with a free throw, a bucket and a three-point play. Houck finished it with a pair of layups to make it 37-30 with 2:10 to go in the quarter.

"Coach Van told us to just execute offense," Houck said. "Me and (Moore) go at it every day in practice, so going at it every day in practice we find out how the offense works through us and we know in situations like this we need to make big plays and I think that's what we did."
Houck led all scorers with 23 points and battled like a Division I prospect with Valley Cubs' post Landan Williams all night. Moore finished with 10 points. Williams led Alexandria with 18 points and 18 rebounds.

The Jackets never lost the lead after that third-quarter run, although the Valley Cubs did close to within one three times, the last at 40-41 before Bakari Dailey, Moore and Houck scored buckets to push the lead to seven with less than a minute to go.
"At halftime I challenged them, I challenged our toughness because I thought there were a lot of balls around the rim and in the paint that we were just getting knocked out of our hands," Van Meter said. "I give (Alexandria coach Jason Johnson) a ton of credit. He put them in position to win the game. He had a great plan. And at the end of the day I thought we had some guys who go make some plays in the second half that we were able to pull out the win.
"And it was hard-fought win. That game right there helps you in February."
The Jackets started the game as if they were going to have their way with the Cubs. Their first three field goals were all 3-pointers and they jumped out to a 13-2 lead. It was 18-10 early in the second quarter before the Cubs rallied and ultimately earned a 25-25 halftime tie on Javais McGhee's 3-pointer right before the horn.
"Obviously the first half we got challenged," Houck said. "We didn't come out with the pop, no energy, things like that, but Coach Van individually challenged me and the rest of us … but I think we came out (in the second half) and battled. It wasn't easy, it didn't look good, but we got our work done.
"We knew what we had to do. We still didn't come out in the second half and play how we think we can play, but we knew what we had to do to win the game."
Oxford forward Roc Taylor was thwarted in his bid to reach 1,000 career points. He was held to a second-quarter basket and will take 998 points into the Jackets' semifinal game Friday against third-seeded White Plains.

Oxford 47, Alexandria 42
ALEXANDRIA – Javais McGhee 1 3-4 6, D'Anthony Walton 1 0-0 2, Collin Taylor 2 3-4 10, Kory Cargal 1 0-0 2, Julian Wright 1 2-5 4, Landan Williams 6 6-7 18. Totals 12 14-20 42.
OXFORD – Cordell Chatman 0 1-3 1, Rylan Houck 9 4-7 23, Peyton Watts 1 0-0 3, Mike McGraw 0 0-2 0, Roc Taylor 1 0-0 2, Bakari Dailey 1 0-0 2, Justin Moore 5 0-0 10, Josh Patton 2 0-0 6, Jarek Burroughs 0 0-0 0. Totals 19 5-12 47.
Alexandria              8   17     8    9    –   42
Oxford                     15   10  12   10    –  47
3-point goals: Alexandria 4 (McGhee, Walton, Taylor 2); Oxford 4 (Houck, Watts, Patton 2). Total fouls: Alexandria 12, Oxford 16.