Roc-ing to a milestone
Oxford's Roc Taylor closing on 1,000 career points; Scholarship Shot ballot, full Calhoun County Basketball Tournament brackets included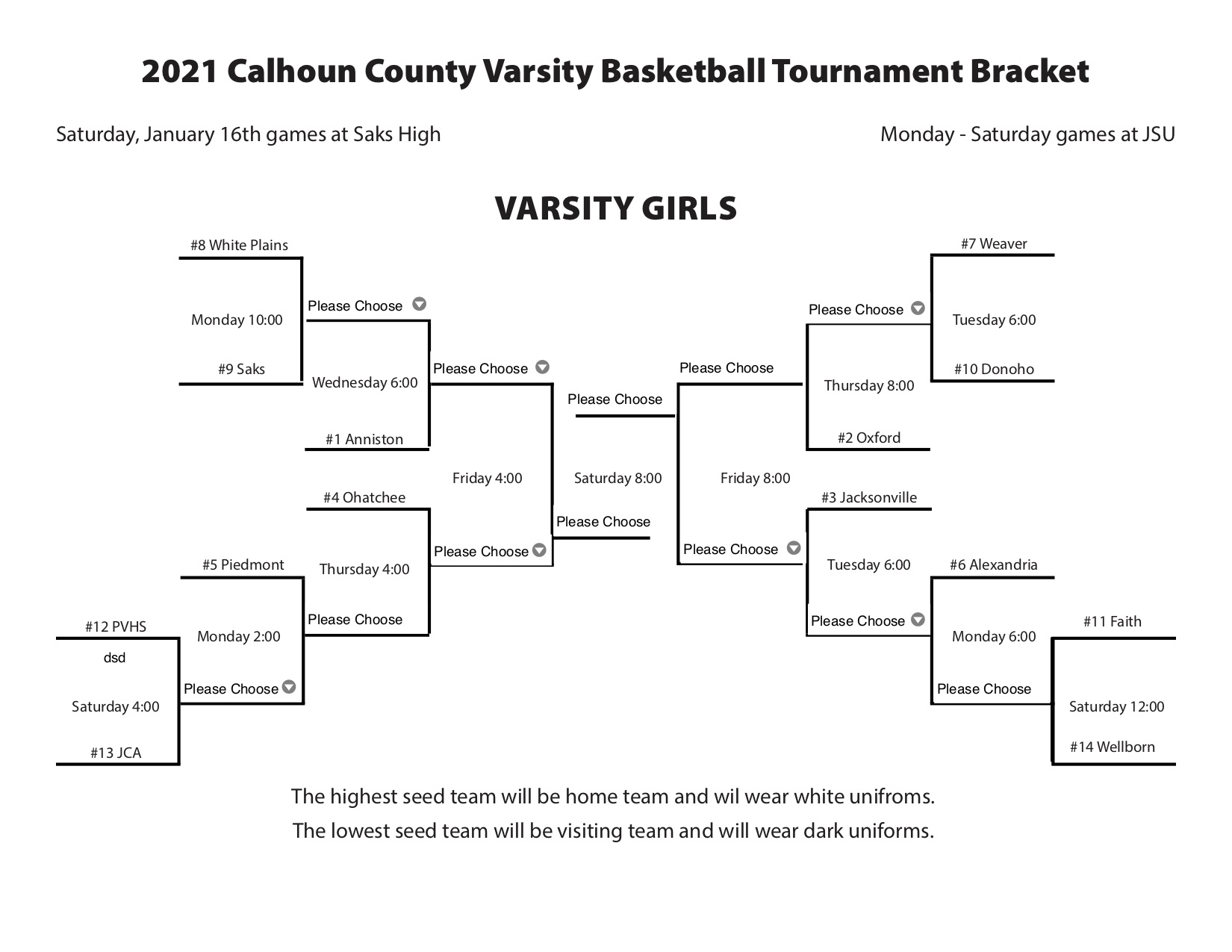 By Al Muskewitz
East Alabama Sports Today

OXFORD – The conversation took place several years ago when Roc Taylor was on the cusp of becoming the force he is today, but both parties remember it like it was yesterday.

Oxford basketball coach Joel Van Meter pulled the young forward aside and advised him matter-of-factly his goal was to be Mr. Football and Mr. Basketball as a senior. He wasn't trying to inspire a young player to be better, that's genuinely the way Van Meter saw his potential.

"That's how I thought of him and regardless of the awards he's always been (that type player) for us," Van Meter said. "As great a competitor as he is, you just always felt you have a chance to be really successful when he's on your side. I'm sure (Jackets football coach Keith Etheredge) would say the same thing."

Taylor remembered that conversation Friday on the eve of the 70thCalhoun County Tournament and it makes him smile.

"I was in the ninth or tenth grade when he told me that," he recalled. "I just accepted it as a challenge because not too many people can go for Mr. Football and Mr. Basketball. It's a mindset thing you have to focus on and set yourself to that challenge and do it."

The Mr. Football clock has run out – but not before Taylor became a formidable weapon and committed to play at Tennessee – and the Mr. Basketball is still on the table, but there's another more personal milestone that within reach of the Yellow Jackets' powerful senior.

Taylor is just four points away from 1,000 for his basketball career and he'll likely get it in the first quarter of the second-seeded Jackets' tournament opener Tuesday night at Jacksonville State. In another milestone that's a little farther out, he's 50 rebounds shy of 500, so there's little doubt he'll join that elite 1,000/500 club before he's finished.

But truth be told, he'd rather have 1,000 rings than 1,000 points.

"It wasn't a goal," Taylor said, "but it means a lot because it lets you know I've been playing hard, defense, offense, teamwork, just racking up points, doing my thing on the court and just getting the job done.

"All I was thinking about was playing and trying to make it to state and win, basically get rings, that was it. I don't think about the points, I just play and the points will come themselves."

Taylor made his varsity debut as an eighth-grader in the Jackets' inglorious 2017 Class 6A regional final loss to Parker when VanMeter, impressed his with potential, brought him up for the postseason experience. He didn't score in that game, but he knew his way around the goal. He scored 280 points as a freshman, 360 as a sophomore and 300 last year as a junior and MVP of the County Tournament.

He'll be the fourth 1,000-point scorer Van Meter has produced at Oxford when it comes – joining Eugene Leonard, Zondrick Garrett and Justin Lawler — and third Calhoun County player to join that elite class this year (Jacksonville's Kayla Broom and Pleasant Valley's Josh Ballew, who Taylor might go against in that Tuesday tournament opener).

"The No. 1 thing about Roc Taylor, he is a tremendous competitor; if I had to put one thing into words he's a true competitor," VanMeter said. "Whether it's football or basketball, he competes. He loves to battle.

"Other than that, he's just a good player. You can't say he does this, this and this (well), he's just a good player. He makes the plays that need to be made when they need to be made. He's been unbelievably dependable for us."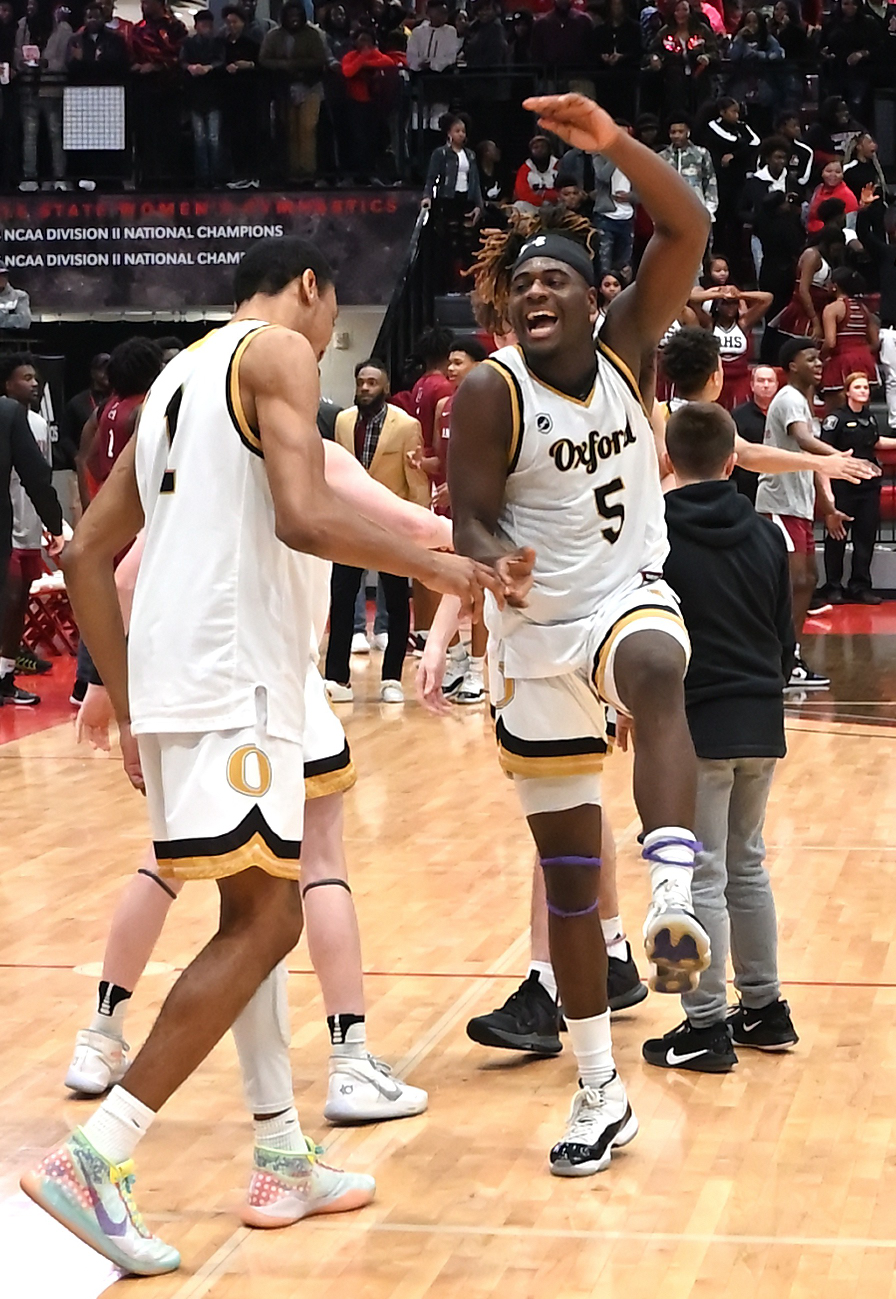 GET THE VOTE OUT: Voting gets underway Saturday morning for the F&M Bank Half-Court Scholarship Shot at the F&M Bank Facebook page.

In lieu of the traditional 3-point shootout to determine the contestant for the $10,000 half-court shot during the championship doubleheader, this year's shooter will be determined by fan voting.

Players from 13 of the 14 schools participating in the County Tournament will be listed and the number of likes their post receives will determine the winner.

You can vote for as many players as you'd like, but you can vote for a player only once. You can share your player's photo on your own social media to drum up support, but likes will only be counted from the F&M Bank page.

While the overall winner will take the big-money shot, the top boys and girls vote-getter will each receive a $500 scholarship.

Voting ends next Friday.
NOMINEES (Boys, Girls)
Alexandria: Landan Williams, Sarah Pelham
Anniston: Antonio Kite, x-Allasha Dudley
Donoho: x-Drew Williamson, Victoria O'Neill
Faith Christian: Ethan Richerzhagen, Joelle Tillery
Jacksonville: John Broom, Ashley Grant
Jacksonville Christian: Landon Wils, Mia Morales
Ohatchee: Trey Pesnell, Tori Vice
Oxford: Justin Moore, Emma McCullough
Piedmont: Alex Odam, Ava Pope
Pleasant Valley: Josh Ballew, Erin Rose
Saks: Jordan Cosper, Keilynn Williams
Weaver: Kyle Knight, Haley Homesley
Wellborn: TBA, TBA
White Plains: Jacob Wheeler, Angel Bozarth
x-Previous shooters of the $10,000 shot through the 3-Point Shootout

ON THE RADAR: Here are a couple things to keep in mind early in the tournament week:

The teams in Saturday's 6 p.m. boys game probably didn't have to do a lot of scouting. Weaver and Ohatchee just played each other Thursday night, with Weaver winning 60-58.
Similarly, Faith Christian and Jacksonville Christian, who play in Monday's 8 p.m. 8-9 boys game, played each other just last Saturday.

If Faith Christian wins, it will send Lions coach Schuessler Ware to face Anniston for the first time since retiring from there after 19 seasons in 2016. If JCA wins, it will be Thunder coach Tommy Miller's 400th career coaching victory in boys basketball and 995th as a boys and girls varsity coach.
JCA won the first meeting between the teams by 30 behind 15 3-pointers (seven by Landan Wills). Faith won the rematch by five behind Ethan Richerzhagen's 32 points.
This story will be updated.

Cover photo of 2020 Calhoun County Boys Tournament MVP Roc Taylor by B.J. Franklin.