Five-set frenzy
Ohatchee keeps focus, intensity in five-set victory over Pleasant Valley; Alexandria shows balance in outlasting Southside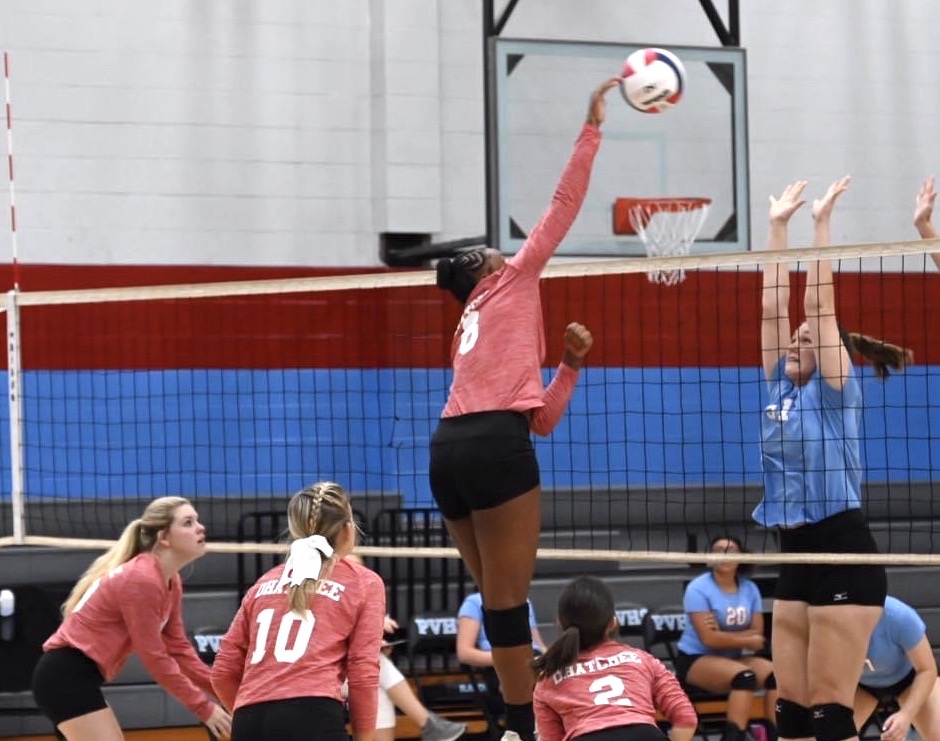 By East Alabama Sports Today
JACKSONVILLE – The Ohatchee volleyball team played one of its most intense matches of the year Thursday night, kept its focus and composure throughout and scored a five-set area victory over Pleasant Valley, 17-25, 25-23, 18-25, 25-23, 15-11.

"My girls literally never stopped fighting," Lady Indians coach Rebecca Hughes said. "That was the mentality we talked about yesterday. They gave it everything.
"It was very intense and we had players step up all around in huge ways to get the job done."
Jorda Crook and Gracee Haynes were the Lady Indians' big hitters, with 28 and 12 kills, respectively. Crook also had six blocks and Haynes recorded 21 digs.

Abby Hester had 38 assists, Tori Vice had 25 digs and four blocks, Gracie George had nine digs and six blocks, and Gracyn Snow had 16 digs.

ALEXANDRIA 3, SOUTHSIDE 2

The Lady Cubs got contributions across the board in winning a tight five-setter 15-25, 28-26, 25-12, 18-25, 15-6.

Jordan Beason had 19 kills and Blakeley Mobbs had 13 to lead the attack. TyShica Woodgett, Kandyn Blankenship and Rylee Gattis had six each. Anna Johnson and Ashley Wells each had three.

Johnson had 45 assists and 20 digs. Sarah Pelham had 24 digs, Blankenship 14, Beason 13 and Kaylee Smith 10.