Travelin' trio
Three college-bound California players adjusting to life in the South, where they'll spend the summer playing baseball
By Al Muskewitz
East Alabama Sports Today
Brady Lachemann and Braden Zickuhr are taking a quick liking to this new stuff called sweet tea. Peter Rodriguez knows a little more about life in the South than his two teammates, but it's still going to be a whole new experience.

Grits, well, that's going to take a little time.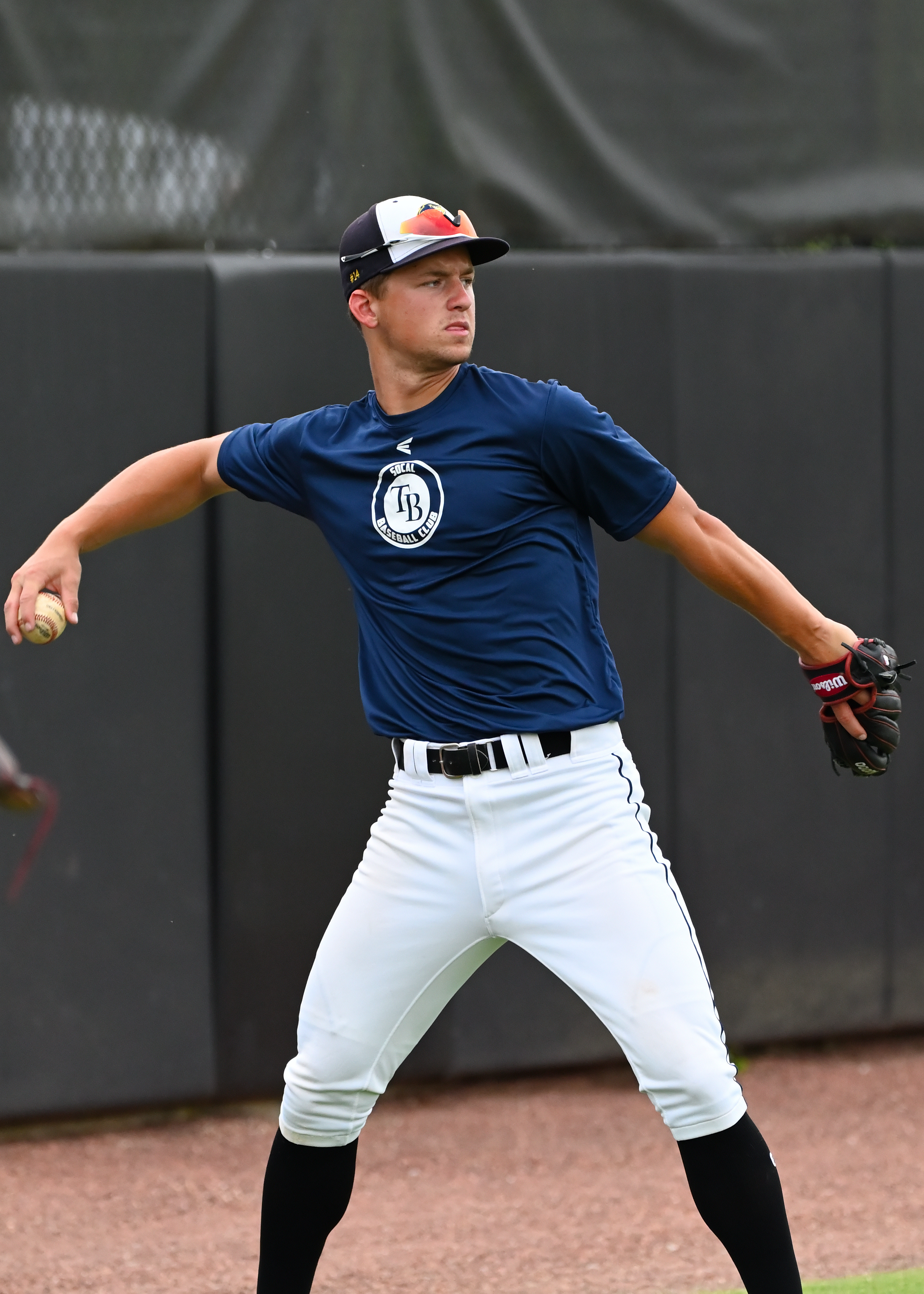 But time is something they have – a lot of it. The three college-bound Californians have a whole summer to get used to the way things are, as they say, 'round here as they've found a home away from home with Top Gun Baseball to play the ball they're not getting to back home because of their state's coronavirus shutdown.

In an instant, they went from a senior summer of playing between 25 and 50 games to zero as California shutdown all youth sports. When USA Baseball coach Bryan Madsen, their high school assistant coach, floated the idea of playing in the Southeast, they jumped at the chance.

Four other players from the Anaheim area whose coach was in that same chatroom discussing the plan are down in Tuscaloosa playing for another travel-ball team.

"Once school ended we didn't think anything was going to happen," said Lachemann, a middle infielder headed to the University of Colorado-Colorado Springs. "We didn't know about any of this corona thing because we never went through this, nobody has. Once we got word from our assistant coach who knows (Oxford baseball coach) Wes (Brooks), we were in right away.

"It might have been a different story if we had another team, but we didn't really have another opportunity so we kind of said we might as well go for the summer. If we don't get games in we're not going to be good for college, so we've got to be prepared somehow.

"We're just here to get games in and get better because we couldn't get better there. We can't play games and without playing games you have no drive."

Lachemann was hitting .452 with a 1.121 OPS when the season was canceled with Arroyo Grande ranked No. 1 in Division 2 of the state's Central Section.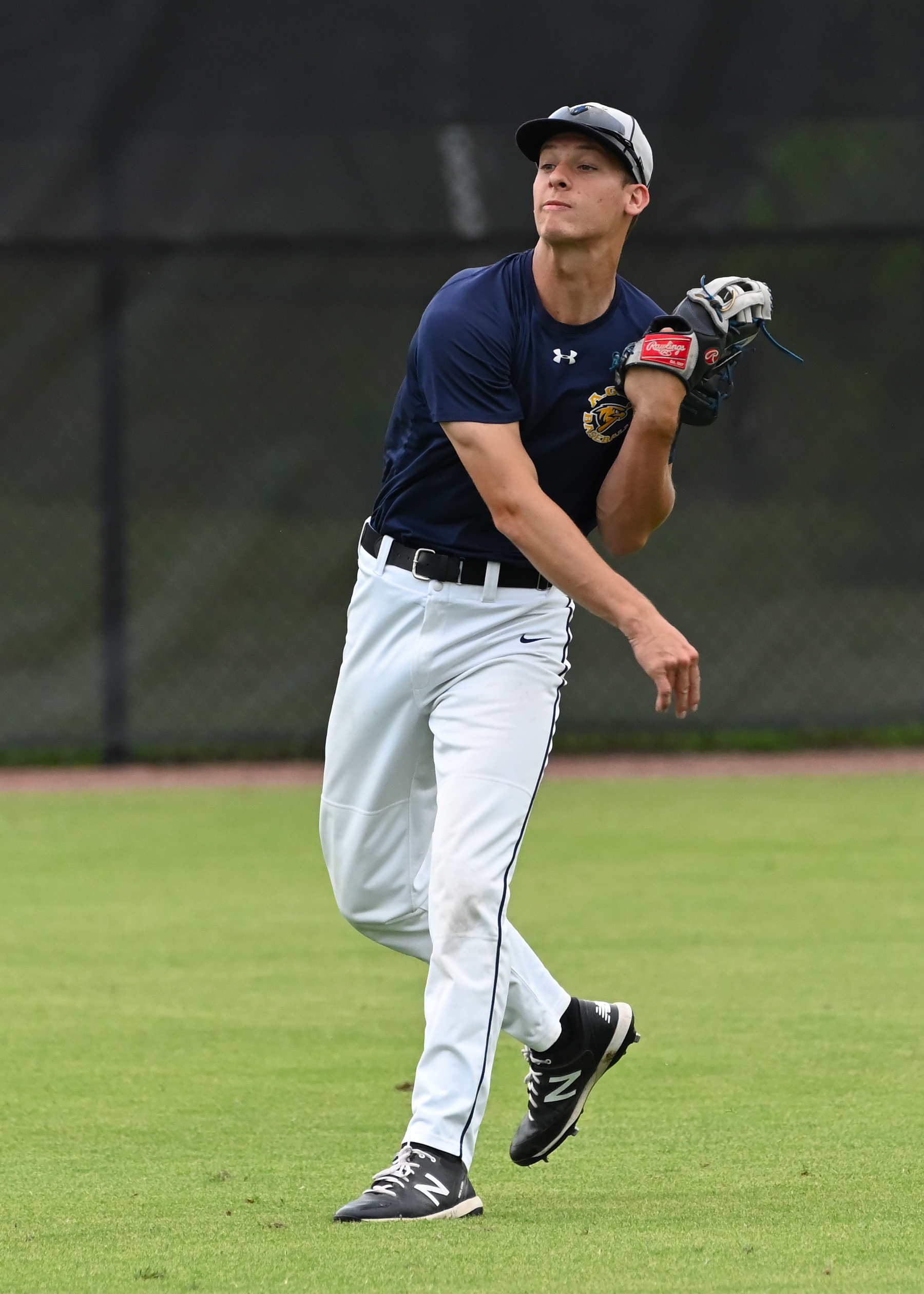 Wednesday was a day of house-hunting for the Top Gun transplants, but they took a break for lunch at Dad's Bar-B-Q where they chowed down on wings (for the second day in a row), a slab of ribs and some giant onion rings with their Arroyo Grande High School coach Brad Lachemann, Wes Brooks, Top Gun CEO Roby Brooks and their new manager, former Oxford and Cincinnati Reds pitcher Jackson Stephens.

Not a fish taco or avocado in sight.

"It's a lot different," Lachemann said. "I see a biscuit at every meal. It's a lot different. In California, you're eating like Taco Bell, Burger King, In and Out; it's just simple food. You eat three of the same foods – pizza, burgers and tacos. Grits? I looked at it this morning on my plate and I was like, you know, I might stay away from it for a little bit. This is my first sweet tea, but I like it. We'll probably be drinking a lot of it."

Roby Brooks believes faraway experiences like these are good for players as they get a taste of life on their own, just as it would be as a college freshman or minor-league rookie. Frankly, he's been thinking about this kind of expansion for his program for a long time.

"It's definitely going to give me a better sense of responsibility," said Rodriguez, a catcher who has some familiarity with the South with relatives living in the Carolinas and Florida. "We go from living with our parents, doing things we were used to, now it's just us three playing baseball every day. We're going to be more responsible not just in our daily lives but it's also going to show on the baseball field."

The trip already has been an awakening for Zickuhr. Before Tuesday's flight, the center fielder had never flown nor had he ever been out of California.

Did somebody say beaches? They were like 300 yards from his front door. Here, they're like 300 miles.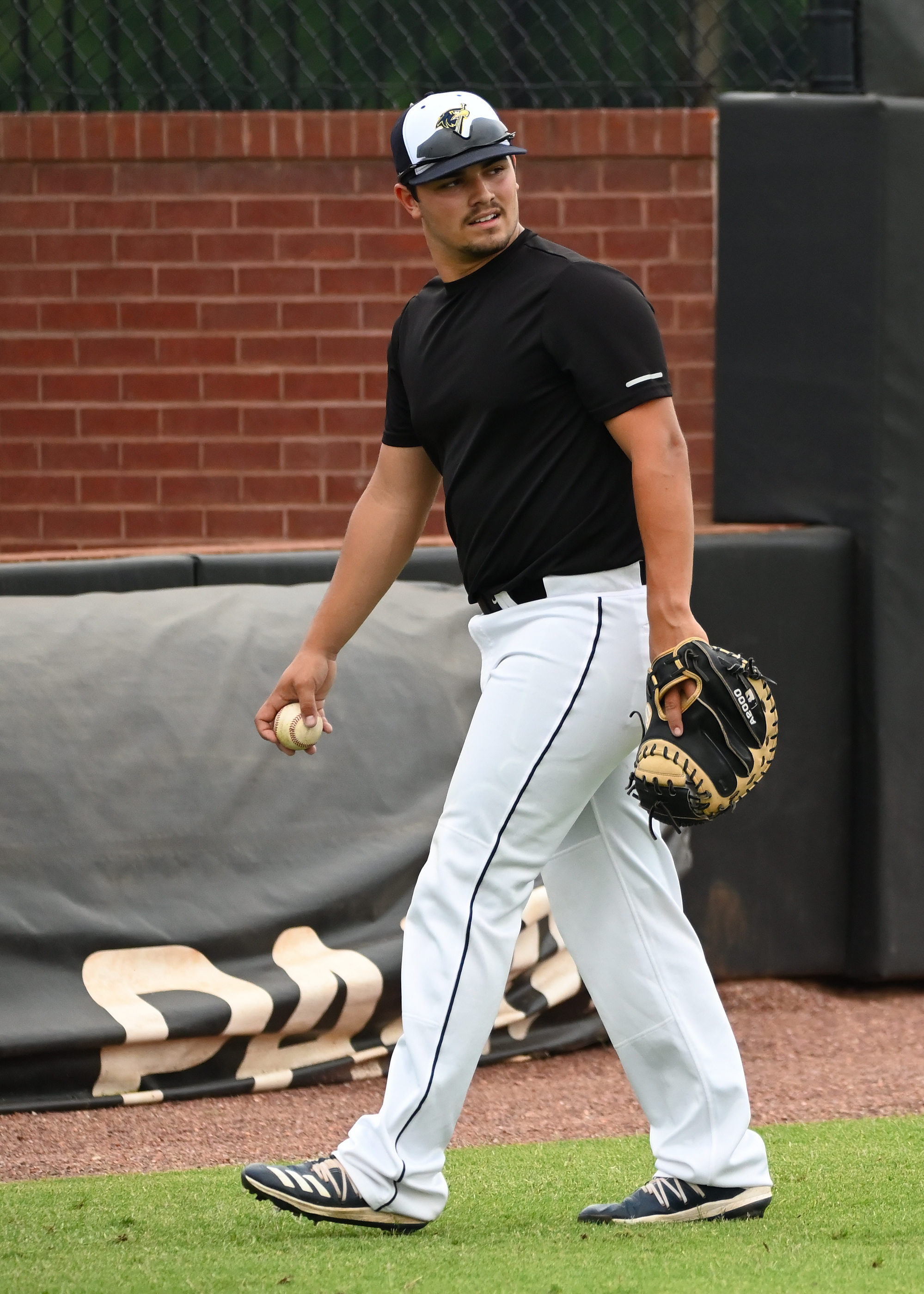 At some point on the trip they all might get to L.A., but it won't be the one Zickuhr was thinking about out loud when he was approached with the idea of playing in the South. In this case, L.A. is Lower Alabama, not Los Angeles.

"I'm learning that our little small town of Arroyo Grande is not the only place in the world and there's a whole different culture here," Zickuhr said. "I feel like everybody's just 10 times nicer here than anywhere else. And, obviously, the sweet tea. We don't have that in California."

He had his first real sweet tea Wednesday morning, but it didn't take long for him to decide it wasn't nearly as sweet as the one they brought him at lunch.

"I like it," he said. "It's good. It hits your teeth and you're like, 'Oooh, that's sweet.' Over the winter I worked for our coach, Bryan Madsen, and my other teammate there, that's all we did, we made our sweet tea. But our sweet tea was nothing compared to this. I'm going to go to California and be like I need to make some sweet tea now."

Actually, he was familiar with the concept before he even got on the plane. Working at the local In and Out Burger he got plenty of requests for it from the tourists.

"They'll ask and I'll tell them we just brew it out of what's there … I can throw some Splenda in there for you," he said. "You can tell they're from the South sometimes and I'm like yeah, we don't have that here, sorry. They get really disappointed."

Of course, the three players are not here to critique the local cuisine. They're here to play baseball. They've already been to the Top Gun facility and out to Choccolocco Park. They worked some with the Top Gun 16U team Wednesday night and will scrimmage with their new 18U teammates tonight.

They're expecting to play a full schedule starting June 18 before heading back in August to start their respective college careers – with a lot of Alabama memories.

"All at once it's hit me," Zickuhr said. "This is like a dream come true. My nine-year-old self looking at me right now would be really proud."