Back at it
Youth teams waste little time getting back on the field after state lifts practice restrictions; coach says 'it felt like a normal day of baseball'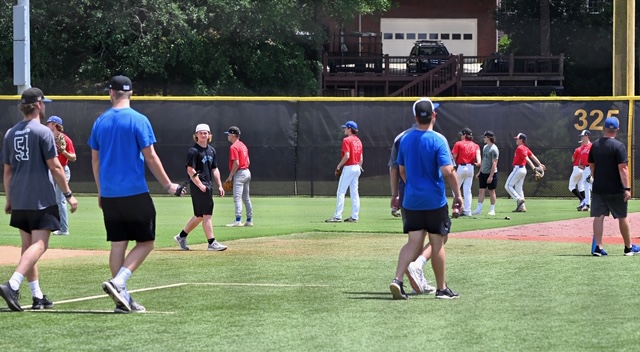 By Al Muskewitz
East Alabama Sports Today

OXFORD – The sounds of summer returned to Choccolocco Park Friday, if only for a little bit before the rain came.

The pop of a fastball into the catcher's mitt. The click of a ball off the bat. The scratch of a runner sliding into second base.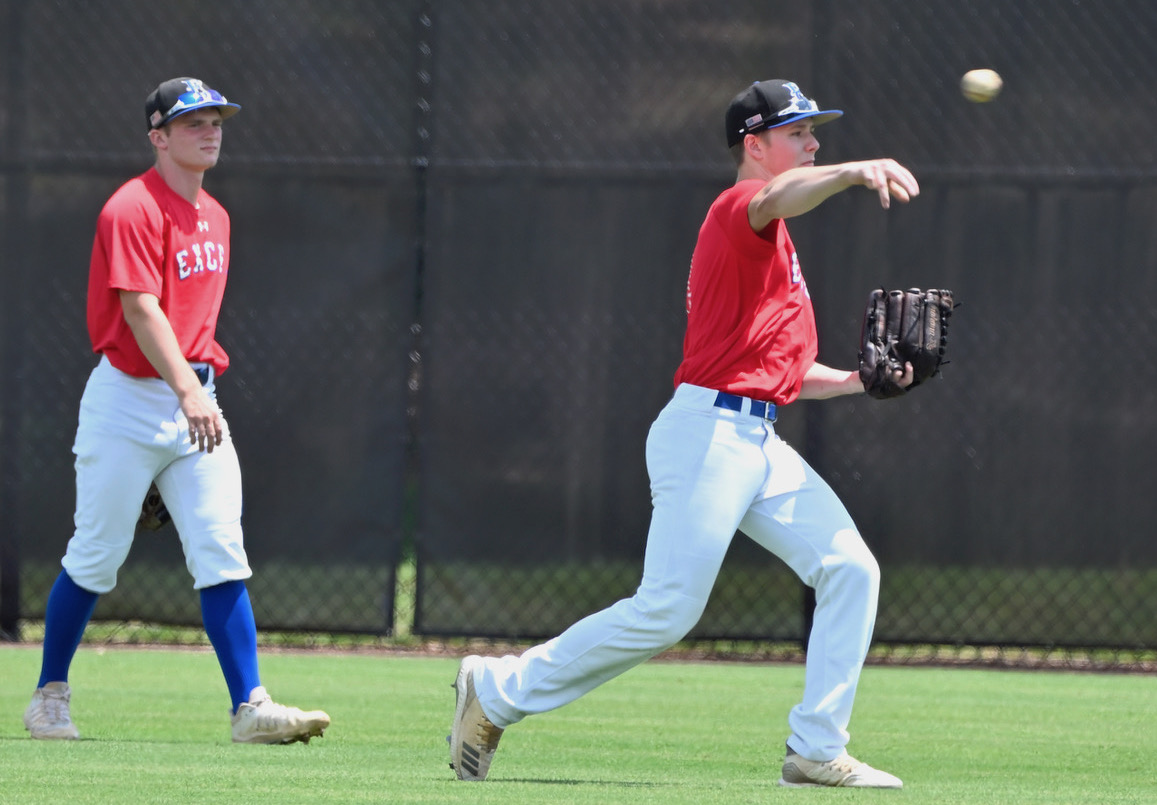 Practice for youth sports teams got the green light from state officials starting Friday and the two Excel 17U baseball teams were right there on the Signature Field at Choccolocco Park, going through their paces one second after the lockdown was lifted at 5 p.m.

It was Midnight Madness, rec ball style.

"As soon as we got the word as we got word (Josh) Beshears, (Matthew) Maniscalco and Judd (Edwards) were setting it up," said Wes Henderson, one of the Excel Blue Wave coaches. "The kids were fired up. They couldn't wait to get after it.

"There was a little less huddling than usual, but for the most part it felt like a normal day of baseball. It felt like we'd been out there the whole time. The first round, a kid hit a ball out and they got excited and then it was business as usual. It didn't feel like we were away from it that long."

Actually, it's been about two months from the time the high school baseball season was canceled due to the coronavirus pandemic and the governor through state health officials began re-opening the state.

Scenes like those at Choccolocco Park were being repeated throughout the county in a variety of sports. Champions Sports Academy in Alexandria posted pictures of its 8th-Grade Basketball Club practicing Friday.

Ironically, Excel was supposed to host upwards of 40 teams in its Memorial Weekend Classic at Choccolocco Park this weekend (it also has an Excel Invitational scheduled for Jacksonville State June 11-14). Instead, it was just getting the season restarted.

About 30 players gathered on the Signature Field Friday evening. The only people allowed in the park were the players and the coaches – no parents. They followed all the safety protocols, social distancing guidelines and sanitized all the equipment after its use.

They even gave players the option of wearing facemarks while they worked, but a brief video posted on the program's Twitter feed showing Saraland's Cade Easterbrook hitting didn't show any players in masks.

"We tried to keep it as clean as possible," Henderson said.

The players got in a complete round of batting practice before being chased by the afternoon's thunderstorms.

All of the Excel teams were scheduled to work out Saturday, starting with the new 13Us at the program's indoor facility.

Alabama high school teams, including Henderson's White Plains High School baseball program, get to start working out June 1. But for now, it was time to get youth sports and travel-ball teams going and they off and running.

"We don't think we're going to be able to play in the state of Alabama until after June 15," Henderson said. "Hopefully we'll know by Tuesday if we get to play this upcoming weekend in Georgia."