Comeback interrupted
PV's Phillips was hoping a big senior year would catch a college's eye, but the COVID-19 response shut his comeback down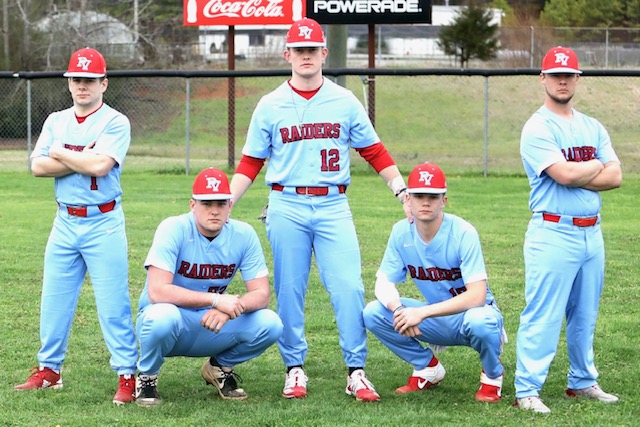 By Al Muskewitz
East Alabama Sports Today

Brody Phillips was so looking forward to his senior baseball season. Not just for all the special things that come with a player's final year in high school, but for the importance it held to his future in the game.

This was and had to be his shot. The Pleasant Valley senior lost his entire junior season recovering from Tommy John elbow surgery and was looking forward to a big senior season to impress the college coaches who might be in the market for a hard-throwing right-handed pitcher. It was, for all intents, a make-or-break year.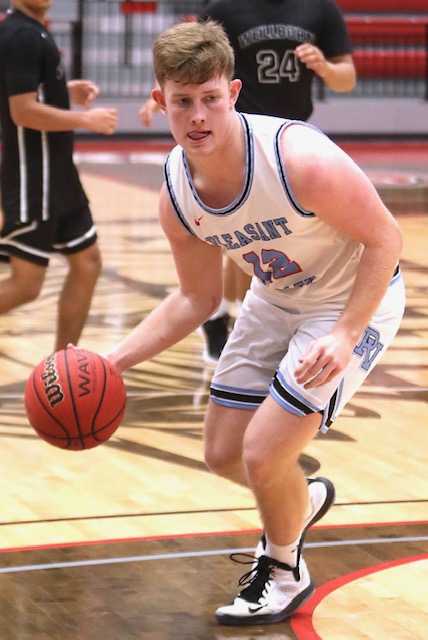 And then the coronavirus pandemic hit, knocking down the world like a fastball under the chin, and suddenly Phillips' plans came to an abrupt end just as his comeback was hitting its stride.

So now, like a lot of high school seniors who were hoping to parlay a good spring into a college scholarship, instead of facing live hitters, he's facing an uncertain sports future.

A lot of people believe he can play at the next level, and he still plans on going to Jacksonville State to study computer science when the world returns to normal, but it's hard right now to get out in front of recruiters for other potential playing opportunities when there are no games and no prospect for when there will be again.

The best options now would appear to be participating in some scouting showcases, playing summer travel ball or attending open tryouts and hoping to make an impression. Of course, he could still go to JSU as planned and attempt to walk-on with the Gamecocks, but with the NCAA granting this year's spring-season seniors an extra year of eligibility, college rosters will be squeezed even further.

"Coming back from what I had to come back from, it puts a dampening on your perspective on if I'm going to get to play college sports or anything," he said. "This year I was planning on having a show-out year, doing the best I possibly could to show what I've got, to show I'm not going to give up, that this was just a minor setback in life like many other things could be.

"I did miss my junior year and that was really hard. My dad always said my brother's junior year was always his best year. Well, I didn't get to have a junior year, so I was going to make my senior year my junior year in perspective and let it be my best year.

"I feel like I've worked hard to get back to where I was and it just kind of came up short. It makes me have to think about what the next steps are, if I'm still wanting to go play. I would like to, but if there's not much I can do; that's just God's will and telling me He has a bigger plan for me and there's something else He wants me to focus on – a career."

Phillips was a pitcher on the rise when his plans literally got torn apart. A couple weeks after completing his junior football season and right at the start of basketball he was throwing in a showcase at JSU when after about 20 pitches he felt a pop in his elbow and a burning sensation all the way up to his shoulder. An MRI revealed torn ligaments that required surgery to repair.

The last high school game he pitched before the surgery was Game 2 of the first round of the Class 3A playoffs at Locust Fork, a 4-2 win keeping the Raiders alive that coach Chris Youngman called one of the best games he'd seen pitched in his PV tenure. Phillips pitched into the seventh inning, allowing two singles and striking out 11. He retired 13 straight batters after giving up a two-out single in the first and struck out the side in the second and fifth innings. His fastball was topping out at 86 mph.

Of course, he wasn't throwing as hard when he returned to the mound this spring, but was "well on my way" to getting his velocity back

He was only hitting 75 at the start of the season, but was almost to 80 when the season ended and expected to be in the mid- to upper-80s by the end of the season, certainly by the end of summer ball. It's been said pitchers who've undergone Tommy John don't really break out until the second season after the operation anyway.

Phillips pitched in seven games this season with a 5.69 ERA and 23 strikeouts in 16 innings. He pitched in all three of what would be the last games of the season March 14, picking up five-inning win over Weaver, the save in an eight-inning win over Wellborn and striking out 16 in eight innings.

"I don't think I ever expected that crazy weekend to be the end, but it is what It is now," he said.

He also was a productive hitter, batting .410 in 14 games with 16 hits and six doubles. He went 7-of-14 with four doubles over the final five games of the year.

"We talk about pitching but he really is a good baseball player," Youngman said. "You're talking about a kid who took a year off, comes back and hits .410 and is playing a really good first base and, to be honest, he hadn't played there. His baseball knowledge is really special

"Back to pitching, we knew going into it he would not be in peak position until the end of season and that's what we were working towards. He actually progressed faster than we thought he would. He did a really good job following his program, a really good job of knowing his limits.

"It's been a long road for him and I hate it for him as far as that happening, but I think it's made him a smarter baseball player. I think he's learned how to do some things and adapt and that's what you want in a kid who's faced some kind of adversity – show mental toughness, be able to adapt and how can you get through this. I think he's showed a lot of character and really adapted and made a very, very good transition throughout all this."

Since the shutdown Phillips has kept active. He's been finishing up his senior project – ironically titled What I Want To Do After High School – and working on his arm as much as the situation allows.

"He's the kind of kid you want on a baseball roster," Youngman said. "He'll make a valuable component of any team I know of."