White Plains trifecta
Wildcats cross country teams have a lot to look forward to when high school sports return from the coronavirus emergency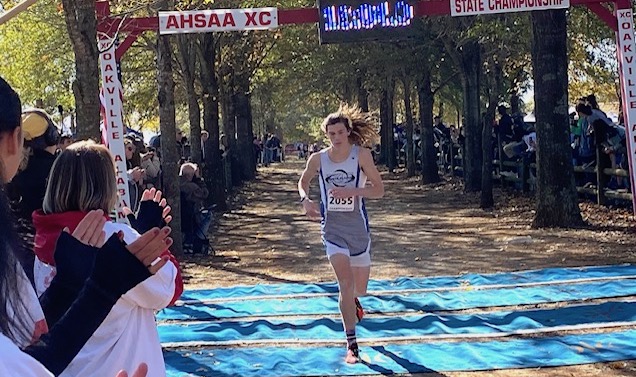 Special to East Alabama Sports Today
 
The Alabama High School Athletic Association made the news recently with the announcement of cancelling all spring sports for the rest of the school year. If things resume by this summer, the cross-country runners from White Plains have at least three things to look forward to.
 
Firstly, rising senior Jake Moore was selected to compete in the North-South All-Star race in July at the University of Auburn-Montgomery.  Moore posted the second-best time out of all Class 4A runners this past season and looks to redeem himself this year with an individual state championship title after finish second at Oakville in October.
 
According to MileSplit data and the updated virtual meet, he should do just that. His goal? "Breaking 15 minutes," he said.
 
Secondly, White Plains head coach John Moore, Jake's father, has been named the head coach for the North All-Stars.
 
"It is an absolute honor to have been selected; I can't wait to meet up with the team and train," he said.
 
Moore has coached the Wildcats for five seasons. They swept their first Calhoun County titles in 2019 in two of the closest races in history and finished in the top five each of the past two years at state. They were third last year, two points behind runner-up UMS-Wright. They hadn't lost to a 4A team all season until the state meet.
 
"This last season was a heartbreaker," Moore said. "Our team was solid all season, only losing one race and those were to 5A power Guntersville and eventual 4A state champion Saint John Paul. Our team ran their hearts out. The top five were running their best race of the season.  It just so happened that the other teams brought their A-game as well."
 
Thirdly, the Wildcats and their newly established 3.1-mile running trail have been chosen to host a sectional championship in 2020-21 for the first time. They will host Class 4A Section 2 and Class 3A Section 3 Oct. 29.
 
Moore, Calhoun County Commissioner Tim Hodges and county engineers are making improvements to the course and opening field. The course, which winds through the woods and pastures around the elementary and middle schools, will be widened and the starting zone smoothed to accommodate the bigger field of runners.
 
Moore already has been hyping the event to elementary and middle school principals as a way for the younger students to be part of the cheering section for his boys and girls teams. Both teams are favored to win and should provide a fresh spectating experience for the younger students to watch.
 
If all goes according to plan, there could be a handful of rings being passed out come November and championship memories to be shared by all.
 
Both Moores are counting on it.