Top honors for Smith
Wellborn coach named Class 3A Coach of the Year by Alabama Football Coaches Association

By Al Muskewitz
East Alabama Sports Today

The Wellborn football team had a record-breaking season in 2019 – a season for a generation, you could say – and with it comes rewards.

Panthers head coach Jeff Smith has been named the state's Class 3A Coach of the Year by the Alabama Football Coaches Association (ALFCA).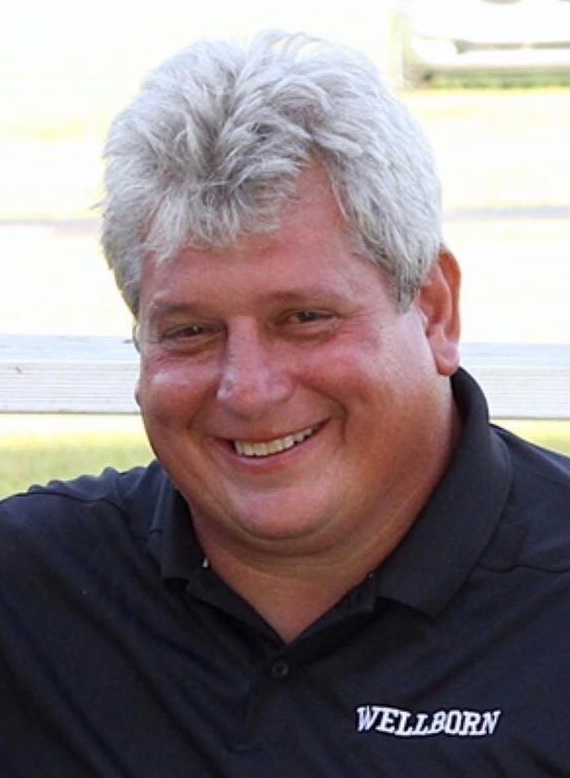 Smith, who turns 51 on Christmas Day, took the Panthers to a 12-2 record and a spot in the Class 3A semifinals. The offense set a school record for points
 
They've known about it for a couple days, but the formal announcement was made Tuesday.
 
"We've had a wonderful year, a fabulous year," Smith said. "I've got some very good coaches (Judd Smith, Jordy Houston, Allen Russell, Nick Burns and J.D. Phillips) and those five guys have worked diligently this whole season. They've worked hard. Our players worked hard. And not just this year, but for years.
 
"They're the same little ol' boys who went 2-8, 5-5 and then we had this year's 12-2. I'm very proud of them. The work those assistant coaches and players have done, I think that award represents all of that. That's the way I felt about it."
 
The Panthers went 12-2, tied with eventual state champion Piedmont and Randolph County for first place in Class 3A Region 6, and reached the state semifinals where they were eliminated by Piedmont 41-7. They beat the Bulldogs during the regular season 40-35, but were the third seed from the region. They finished the regular season sixth in the Class 3A poll.
 
Their 12 wins tied the 1995 team for second-most in the program history, behind only the 13-1 team of 1977. Behind junior quarterback Jett Smith, the coach's son, the Panthers produced a school-record 561 points. They scored 40 points or more seven times, including a three-game stretch in which they scored 61 (Glencoe), 62 (Central Coosa) and 56 (B.C. Comer).
 
In 11 years with the Panthers, his alma mater, Smith is 74-49. He is 150-104 in 23 years as a head coach, with other stops at Hueytown and Ohatchee. He has had at least one 10-win season in every program he's been head coach.
 
"I felt like 11 years ago when we came back here God was leading me back here," Smith said. "Without the good Lord none of this would have happened. And it's real easy as us men we want to think we pulled everything up by our bootstraps – yeah, I did it – but we only do what God allows us to do.
 
"I tell these kids God first, then family and then the team. None of this would have been accomplished without the dear Lord. God has blessed us. I've got some really good coaches who worked hard, very unselfish, and players who have worked extremely hard, and we were able to take this team from 2-8 (in 2017) to 12-2."
 
The other ALFCA Coaches of the Year included Wade Waldrop, James Clemons (7A); Richie Busby, Helena (6A); Darrell LeBeaux, Pleasant Grove (5A); Terry Curtis, UMS-Wright (4A); Paul Benefield, Fyffe (2A) and Tate Leonard, Isabella (1A).
 
Ohatchee defensive coordinator Blake Jennings was the Class 2A Assistant Coach of the Year.
On the cover: Wellborn head football coach Jeff Smith, the Class 3A state Coach of the Year, is flanked by sons Jett (L), the quarterback, and assistant coach Judd.