McGatha milestone
Top seed wins County Match Play title for first time, for his 10thCounty Tour win, in his 100thCounty Tour event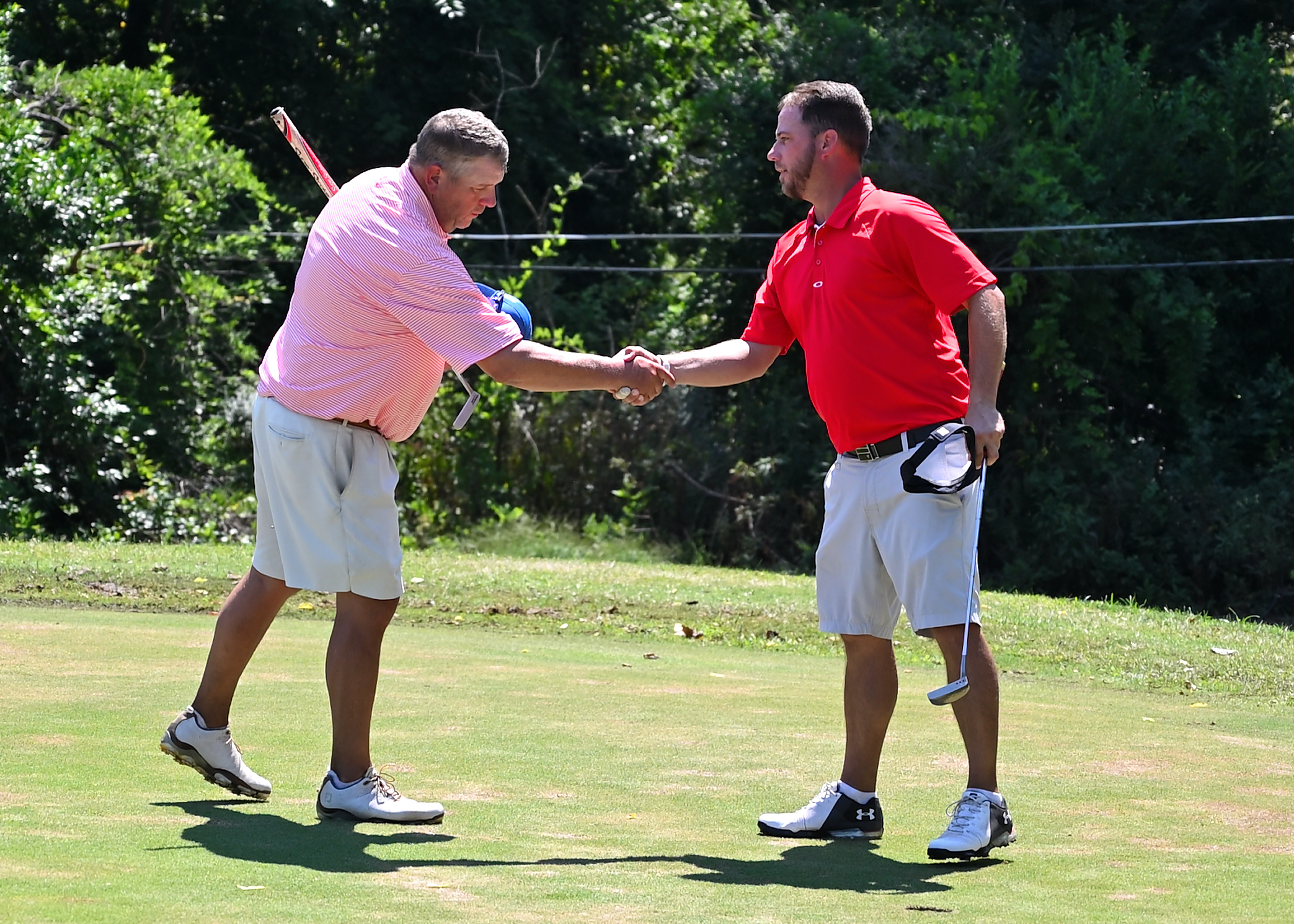 By East Alabama Sports Today

Jeremy McGatha stepped out of his golf cart after a satisfying ride up the 18th fairway and expressed an emotion that's been building for 10 years.

"Finally," he said. "It feels good to finally win this event."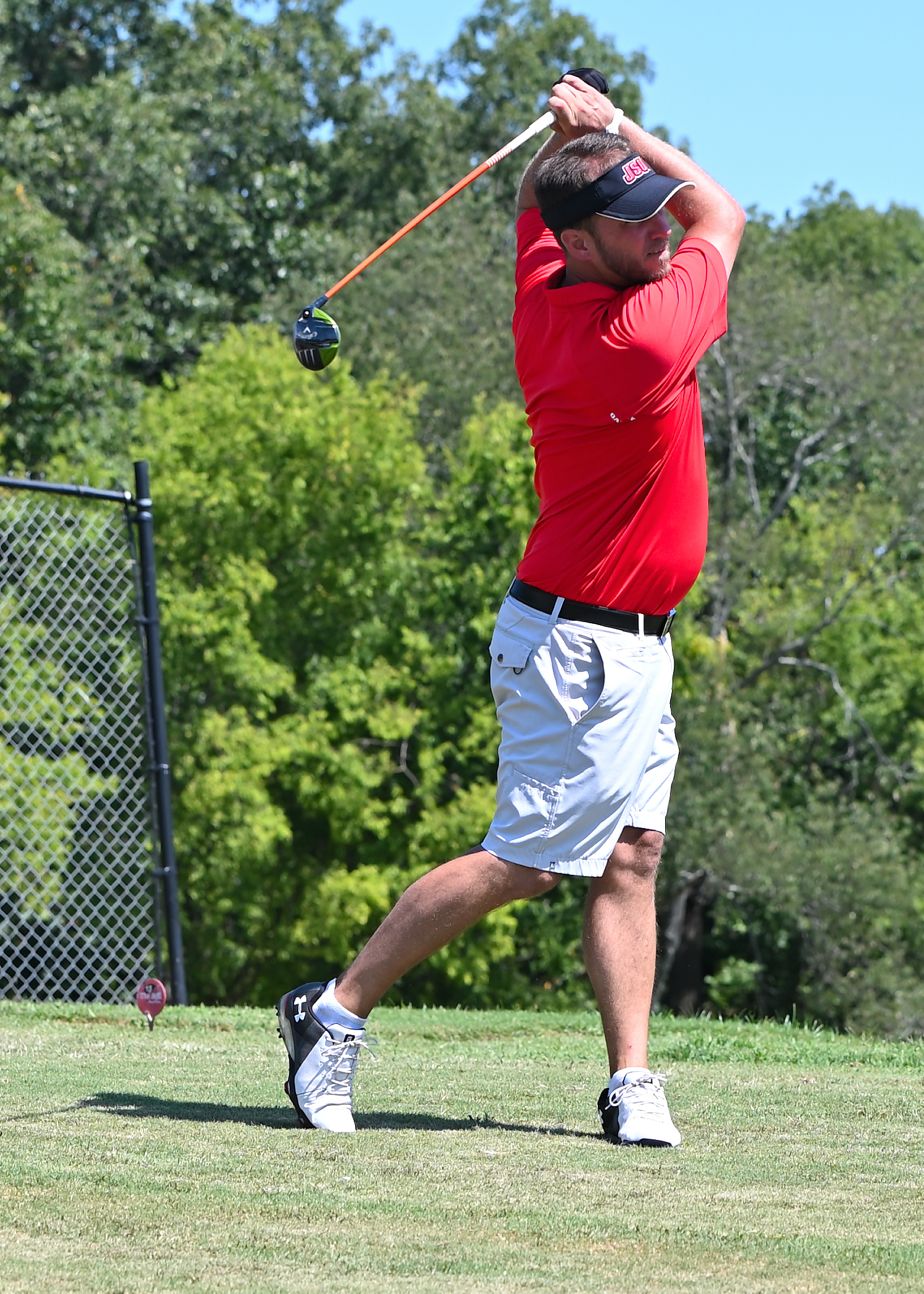 McGatha had been trying to win the Calhoun County Match Play Championship ever since its inception. He finally broke through in his 10th attempt – his 100th straight County Tour start – when he defeated 2017 champion Chad Calvert of Boaz 2 and 1 Sunday at Anniston Municipal Golf Course. It also was his 10th win on the Tour.

"It is hard to win on our County Tour regardless of who plays," McGatha said. "Everyone playing wants to win as bad as the next person. It feels great to win any event.

"I've been thinking about getting into double figures in wins on the Tour for a while. I have been playing my best golf in a long while this year and it was special to it (No. 10) here at The Hill."

McGatha, the bracket's No. 1 seed, had never reached the Match Play finals before and was facing an opponent who had been in the finals each of the last three years.

Calvert took the early lead with a birdie on 3. McGatha squared the match with a birdie at 5 and they stayed even until McGatha won 13 with a par; it was the first time all weekend Calvert trailed in any match.

McGatha extended his lead with a birdie on 15, but Calvert got it back when he rolled in a 15-foot birdie on 16.

The match ended on 17. Calvert applied pressure by booming his drive up near the green. McGatha had been hitting 3-woods off the tee most of the day and rarely if ever hits driver on 8/17 at The Hill, but he pulled out his driver this time and blasted it right down the middle to three feet of the putting surface.

"I had to take a risk there or I thought Chad was going to catch me and I hit it good," McGatha said. "It was my best drive of the day."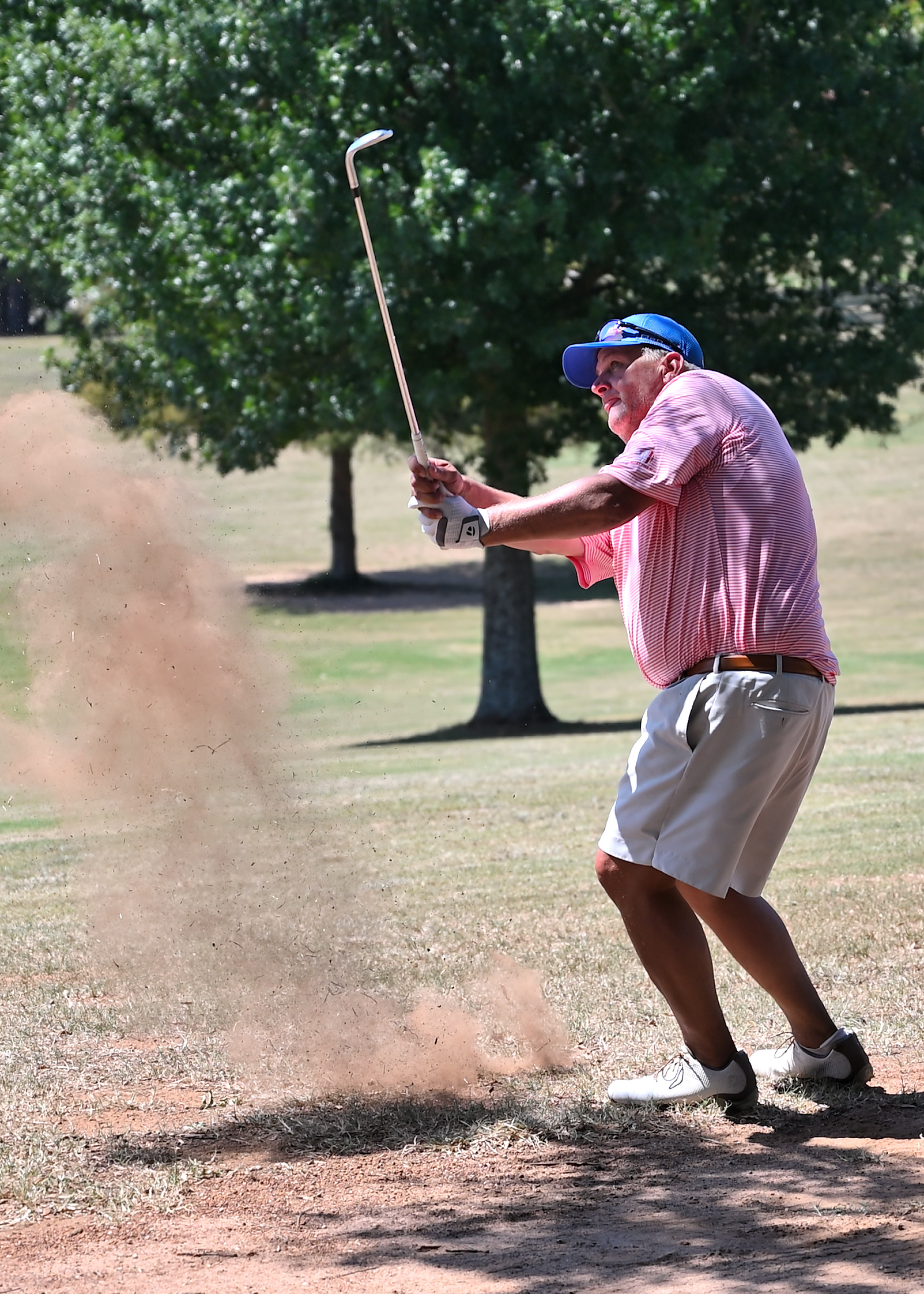 Calvert's chip rolled into the back fringe. McGatha popped his putter off the fringe to about five feet and made the birdie to clinch it.

McGatha reached the finals with a grind-it-out 3 and 2 win over 2014 champion Andrew Brooks. He birdied the opening up hole and the players matched scores until 12 when Brooks bogeyed. A Brooks birdie at 13 cut the lead to one hole, but McGatha won 14 and 15 to go 3-up with three to play. They halved 16 with pars to close it out.

"There were not many birdies out there today," Brooks said. "Jeremy was just making his putts out there today."

Calvert earned his spot in the finals for the third year in a row when he edged second-seeded Brennan Clay 1 up. Calvert took the lead on 3 and held a 2-up lead through 16, but Clay won 17 and was putting for eagle on 18 to extend the match. As it was Calvert needed to make a 10-footer for birdie to avoid going to extra holes.

"He was just steady out there and I just could not get ahead of him," Clay said.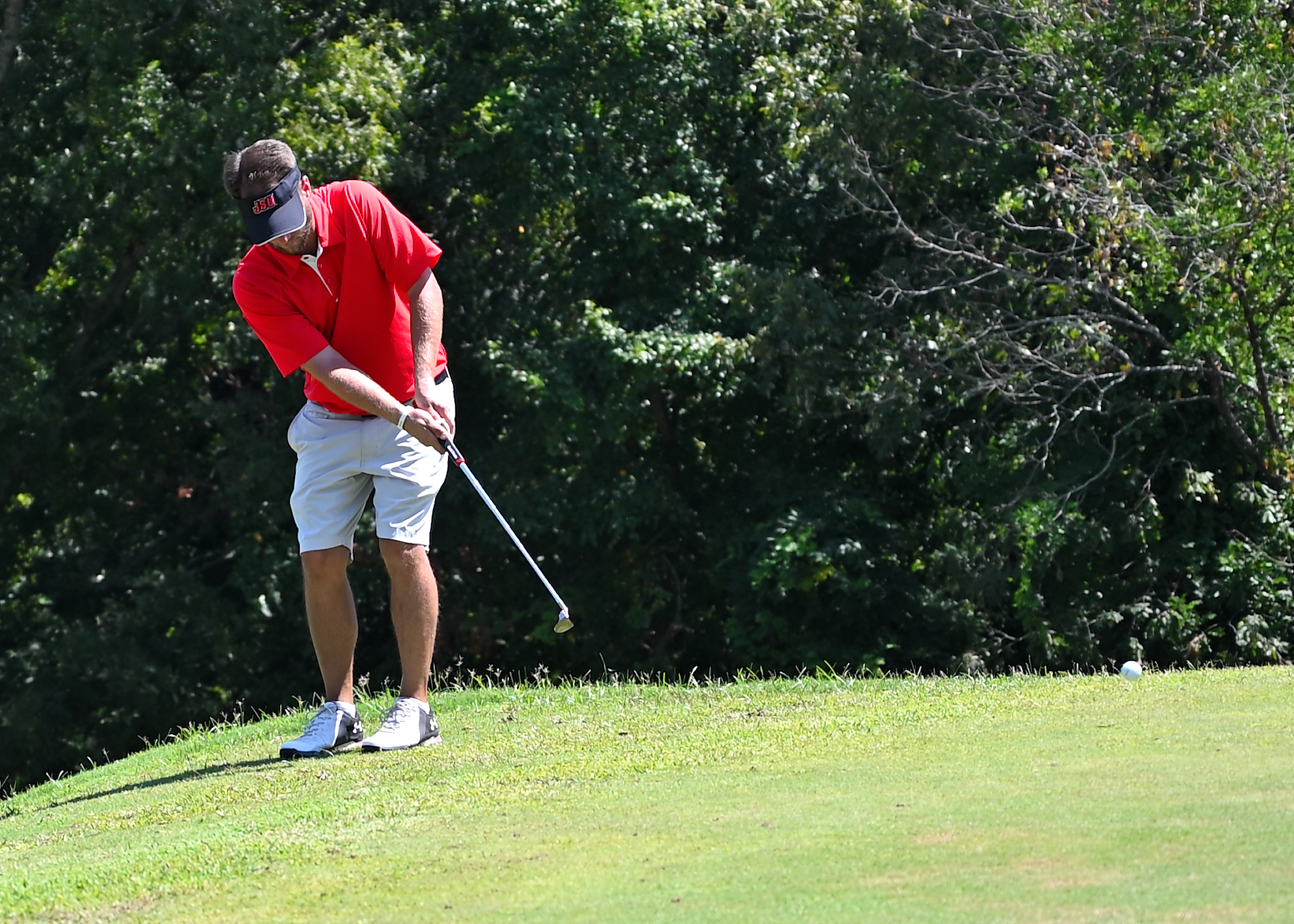 CALHOUN COUNTY MATCH PLAY CHAMPIONSHIP
At Anniston Municipal GC
(Original seeding in parenthesis)
Buddy Moore Bracket
No. 1 Jeremy McGatha (2) def. No. 16 Chris Cox (24), 5 & 3.
No. 9 Matt Rogers (14) def. No. 8 Layton Bussey (13), 2 & 1.
No. 5 Randy Lipscomb (7) def. No. 12 Clay Calkins (18), 1 up.
No. 13 Andrew Brooks (19) def. No. 4 Justin Graveman (6), 3 & 1.
Chris Banister Bracket
No. 6 Chad Calvert (10) def. No. 11 Frank Brady (17), 5 & 4.
No. 3 Adrian Geeting (5) def. No. 14 Tyler Dopson (20), 2 & 1.
No. 7 Gage Miller (25) def. No. 10 Jonathan Pate (15), 3 & 1.
No. 2 Brennan Clay (4) def. No. 15 Landon Straub (22), 3 & 2.
Second Round
McGatha def. Rogers, 6 & 4.
Brooks def. Lipscomb, 1 up.
Calvert def. Geeting, 4 & 3.
Clay def. Miller, 2 up.
Sunday semifinals
McGatha def. Brooks, 3 & 2.
Calvert def. Clay, 1 up.
Championship match
McGatha def. Calvert, 2 & 1.

To see more photos from the championship match click this link: www.bjfranklin.smugmug.com