Talladega makes change
Darby relieved of coaching duties at Talladega after returning to school following not being approved as White Plains' new head coach

By Al Muskewitz
East Alabama Sports Today

TALLADEGA – A little more than 12 hours after not being approved as the new White Plains High School football coach, Ted Darby has been relieved of his head coaching duties at Talladega High School.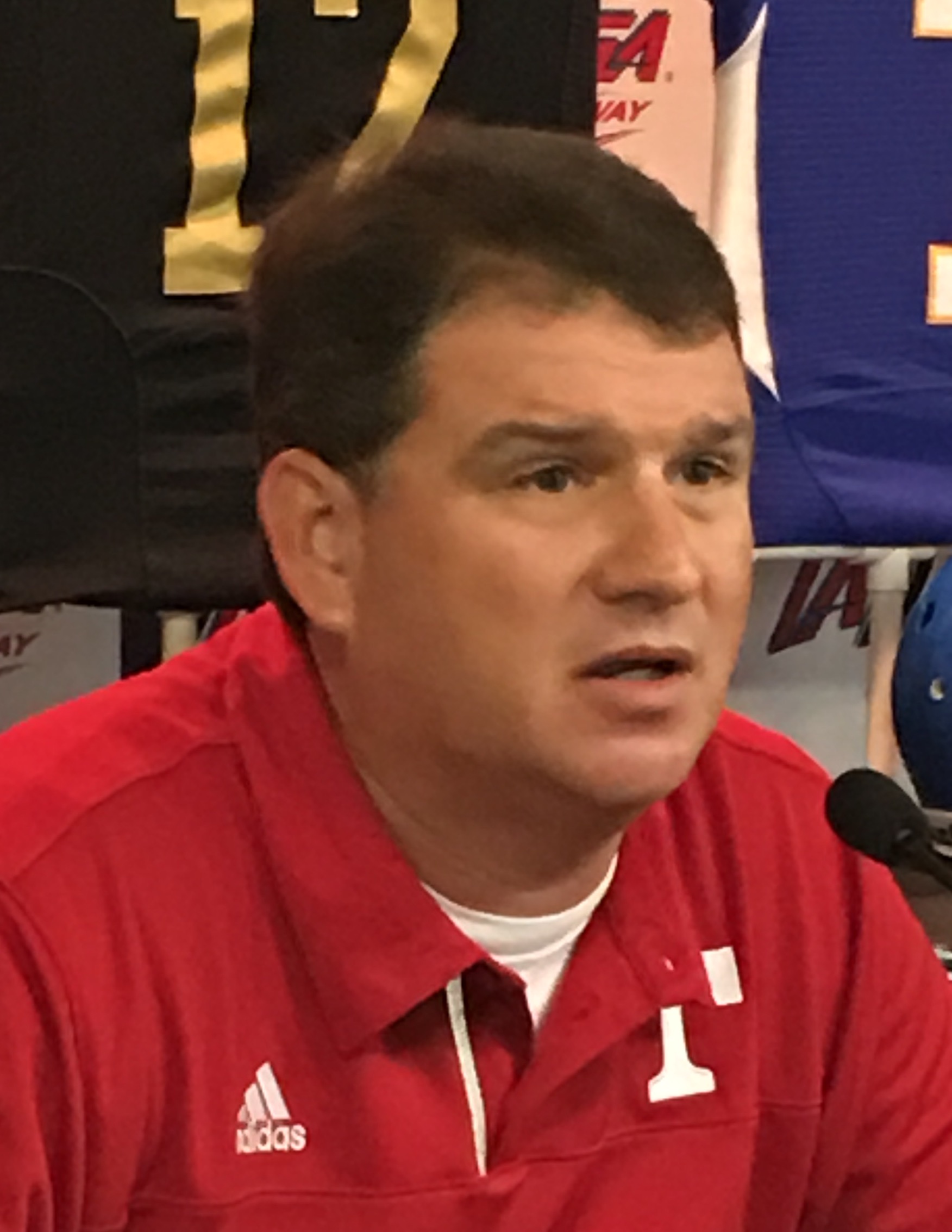 Talladega schools superintendent Tony Ball confirmed the move to East Alabama Sports Today this morning.

"I met with him this morning at 8 o'clock," Ball said. "It was a hard decision. I debated it and debated it and debated it. Coach Darby is an excellent football coach, he's done great things at Talladega, he put Talladega back on the map and this city should be forever grateful for that, but in my opinion he's made it clear he did not want to be here."

Darby, a former Oxford quarterback, had been linked to two nearby head coaching jobs earlier this summer, Munford and Cleburne County. He was White Plains principal Andy Ward's choice for the Wildcats' vacancy, but didn't garner enough votes from the Calhoun County board Tuesday night for approval.
He needed four votes, got one. Two of the board members were absent. Mike Webb and Mike Almaroad voted no.
Webb took to his Facebook page Wednesday to say he was initially prepared to approve Darby's candidacy, but said there was additional information that came to light and he wanted additional time to consider it. He called for an executive session that was granted after the vote, but said he should've asked to table the vote before going into executive session and then returning to revote.

The non-renewal at Talladega only applies to Darby's football duties. He is a tenured teacher at the school and remains in that position.

Ball said he realizes he'll face some pushback from the decision. Darby guided the team to two 3-3 region records and two straight playoff berths. Before his arrival, the Tigers hadn't won more than three games in a season or made the playoffs since 1995.

"I can say without a doubt in my entire career this was the hardest decision I've ever made, and there are going to be bad feelings," Ball said. "We wish him the best of luck, but we're moving forward."

The superintendent has been developing a short list of potential candidates in the event of a Darby departure. He expects the Tigers' new head coach to be approved at Tuesday's board meeting. The Talladega County Football Media Day is two days later.

Ball would not specifically name any potential candidates. Former Donoho head coach Shannon Felder is rumored in the community to be among the favorites and Ball confirmed he was someone the board is "considering."

Felder is the former head coach at Sumter Central and currently the defensive coordinator at Sweet Water.

He confirmed he applied for the job – and his previous interest in White Plains – in an effort to get closer to home. He coached Donoho for 11 years with six winning seasons, eight playoff berths, three years of 11 or more wins and two years allowing fewer than 100 points all season.

"I applied for the job," he said. "I don't know I'm, as you say, the prime candidate or not. I'd love to get it.

"I've wanted to get back home and interested in finding something that would be a good fit for me. Not just anything. I wouldn't want to leave a team that had the potential to be a state champion for just anything. I've got something now, I'm happy where I'm at; if it works out and I can find something else, that'd be another blessing."