Darby denied
Talladega coach doesn't garner enough votes from board to become next White Plains football coach; updated with Ward comments
By Al Muskewitz
East Alabama Sports Today

White Plains principal Andy Ward wanted to get his new head football coach hired as quickly as possible. Now, it's going to take a little longer.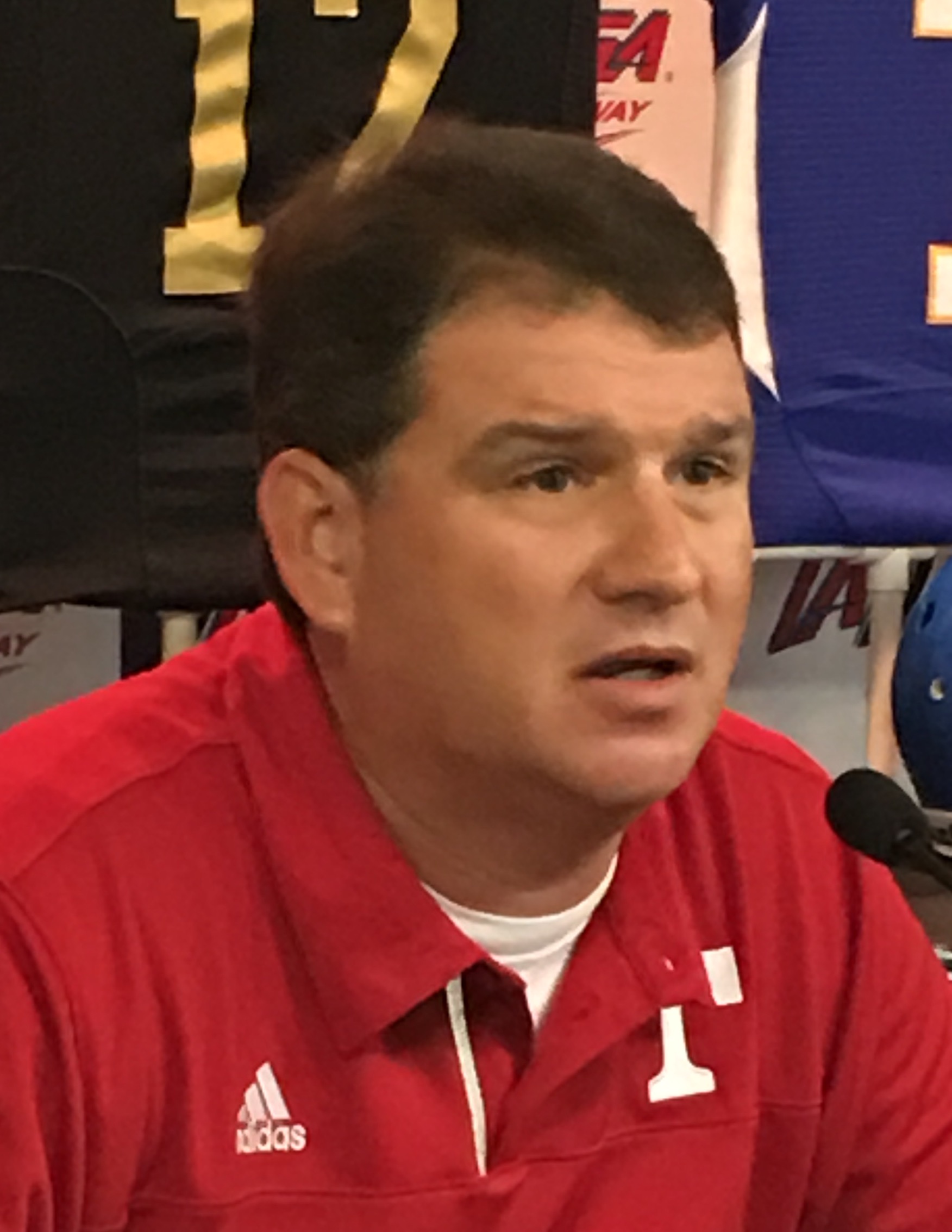 In a stunning development Tuesday night, Talladega football coach Ted Darby was not approved as White Plains' new football coach by the Calhoun County school board.

Typically, administrative recommendations are a matter of course, but in this instance Darby simply didn't garner enough votes from the short-handed board. He needed four from the five members on hand; he got one.

Ward met with Calhoun County school superintendent Donald Turner after the board meeting, then left with Darby quickly without commenting.

Darby has not resigned at Talladega in the run-up to the meeting, although he did tell his players of his involvement in the search Friday.
The no-vote leaves the Wildcats without a head football coach three weeks before the start of fall practice. It wasn't immediately known what they would do, but Ward said they have "three or four options" for proceeding.

It's not just a matter of taking the next candidate among the finalists. The new coach will succeed Chris White, who resigned late last month to take an assistant's job at Handley.
It was Ward's plan to have a head coach in place for the first day of practice, but, he said later "who that will be I honestly have no idea."
Darby could be recommended again for a vote of the full board, but that doesn't appear likely. The next meeting is July 24 at noon.
"We obviously have a football game in five weeks," Ward said. "We've just got to look tomorrow. I have to collect my thoughts and try to find a coach for these kids. I don't know if it's going to be an interim coach, one from the outside, I really don't know.
"I'm going to collect my thoughts and get to work in the morning on trying to get these kids who have worked hard all summer a football coach. I've got to go back to the drawing board now and figure which direction we're going to go, what position do we need to have most on our campus."
Darby, a former Oxford quarterback, needed four votes for approval, but only five board members were present. The vote had two nays (Mike Almaroad and Mike Webb), one yay (Lisa Amerson), an abstention (Debbie Hess) and two absences (Julie Hood and Jeff Winn). The board then went into executive session after approving a deputy superintendent and assistant high school principal, reconvened and adjourned.
"It just died," said board chairman Tobi Burt, who didn't have to vote.
Board members declined to offer any reasons that would have prevented Darby from being approved. Webb deferred comment to superintendent Donald Turner.
"There's been several cases over the years where a board has not voted a recommendation by the superintendent," Turner said. "The principal recommended him to me, I recommended him to the board and they voted no."
Having a limited window between Ward's recommendation and the meeting to do their own research likely played a role in the vote's outcome. The recommendation needed to be in to the board office by 10 a.m. Monday to get considération at Tuesday's meeting.
"That didn't help any," Burt said.
Burt wouldn't speculate if Darby would have been approved had all the board members been present.
"In retrospect, because we're in such a short time frame here, this was on the (agenda) addendum and the board didn't have but two days," Turner said. "It was a very short notice. That was part of what the issue was, I believe."

Darby's recent coaching history made him a prime fit for White Plains. The Wildcats haven't had a winning football season since 2003 and made their only playoff appearance in school history in 1994.
Before Darby got to Talladega, the Tigers hadn't had a .500 regular season or playoff appearance since 1995 or won more than two region games in a season since 1980. In his two seasons there they had back-to-back 3-3 region seasons and two playoff berths.