Jackets deja vu
Oxford bows out of playoffs for second year in a row after dropping last two games following series-opening rout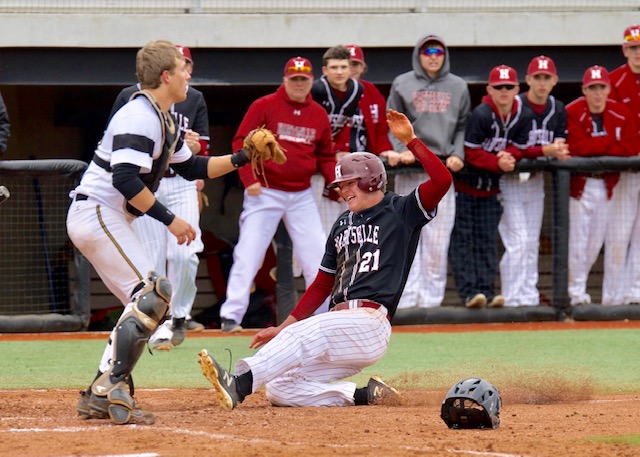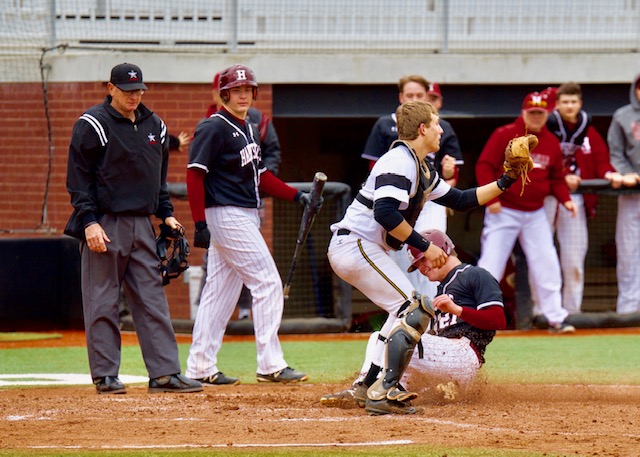 By Al Muskewitz
East Alabama Sports Today

OXFORD —The Oxford baseball team didn't want (nor need) to be reminded of last year, but it was like 2018 all over again.

The Yellow Jackets were swept in Saturday's Class 6A playoff doubleheader by Hartselle 1-0 and 10-1 and out of the playoffs after winning the opening game of the series in a rout.

A year ago in the first round the Yellow Jackets routed Hazel Green in the series opener, then lost a pair of one-run games to drop the series.

Oxford coach Wes Brooks cautioned after Friday's 14-4 victory about being satisfied and aptly put there being unfinished business to handle.

"That's baseball," Brooks said. "You try to let the guys know it's going to be tough today. Similar to last year."

Brooks' theory on doubleheaders is you win one with your bats and one on the mound. That's what Hartselle did.

As the score indicated, the first game that evened the series was a pitcher's duel. The Tigers managed only four hits off Oxford right-hander Trey Mooney but they scratched together three in a row in the fifth to produce the game's only run.

"It was very frustrating because those weren't quality hits, but they hit it where they had to hit it," Mooney said.

The Tigers went on to load the bases with one out after that, but Mooney got out of the jam with a foul out to first and a strikeout. It was one of his strongest outings of the year, good enough for a win.

"From the experience from last year I already knew what was going on, so I was just trying to go out there and repeat and give it my all," Mooney said. "I felt pretty good early on and I got stronger as the game went on. I tried to push myself to learn from my mistakes early on and keep going."

The Yellow Jackets, meanwhile, had three hits against Hartselle's Beau Fletcher.They had a run cut down at the plate in the fourth when Ethyn Wyatt was thrown out trying to score from third on a throw to first on a dropped third strike, but given the Jackets' aggressive nature on the bases Brooks said he would've taken that risk again.

They put a runner at third with one out in the fifth and couldn't get him home.

"We were kind of snakebit there in the first game, couldn't scratch a run across," Brooks said. "You keep thinking a big hit will (materialize), but their guy threw well."

The Jackets couldn't get anything going at the plate in the nightcap, either. Hartselle scored a run in each of the first two innings, then broke it open with eight in the fourth.

Game 1
Oxford 000 000 0 – 0 3 0
Hartselle 000 010 x – 1 4 1
WP: Beau Fletcher. LP: Trey Mooney.
Game 2
Hartselle 110 800 0 – 10 10 0
Oxford 000 100 0 – 1 7 2
WP: Elliott Bray. LP: Wesley Sparks. 2B: Drew Cartee (H). 3B: Drew Cartee (H).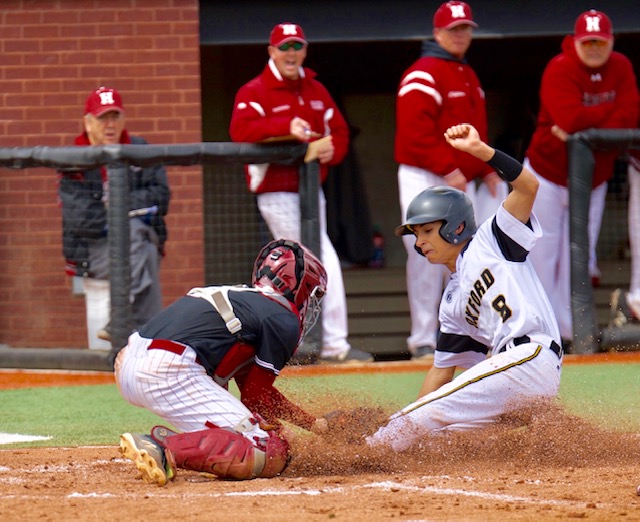 Here is a sampling of more photos from the game. To see the full gallery, click on this link: www.bjfranklin.smugmug.com