Tuesday baseball
Here are scores from Tuesday's baseball action in and around Calhoun County; will be updated with line scores and highlights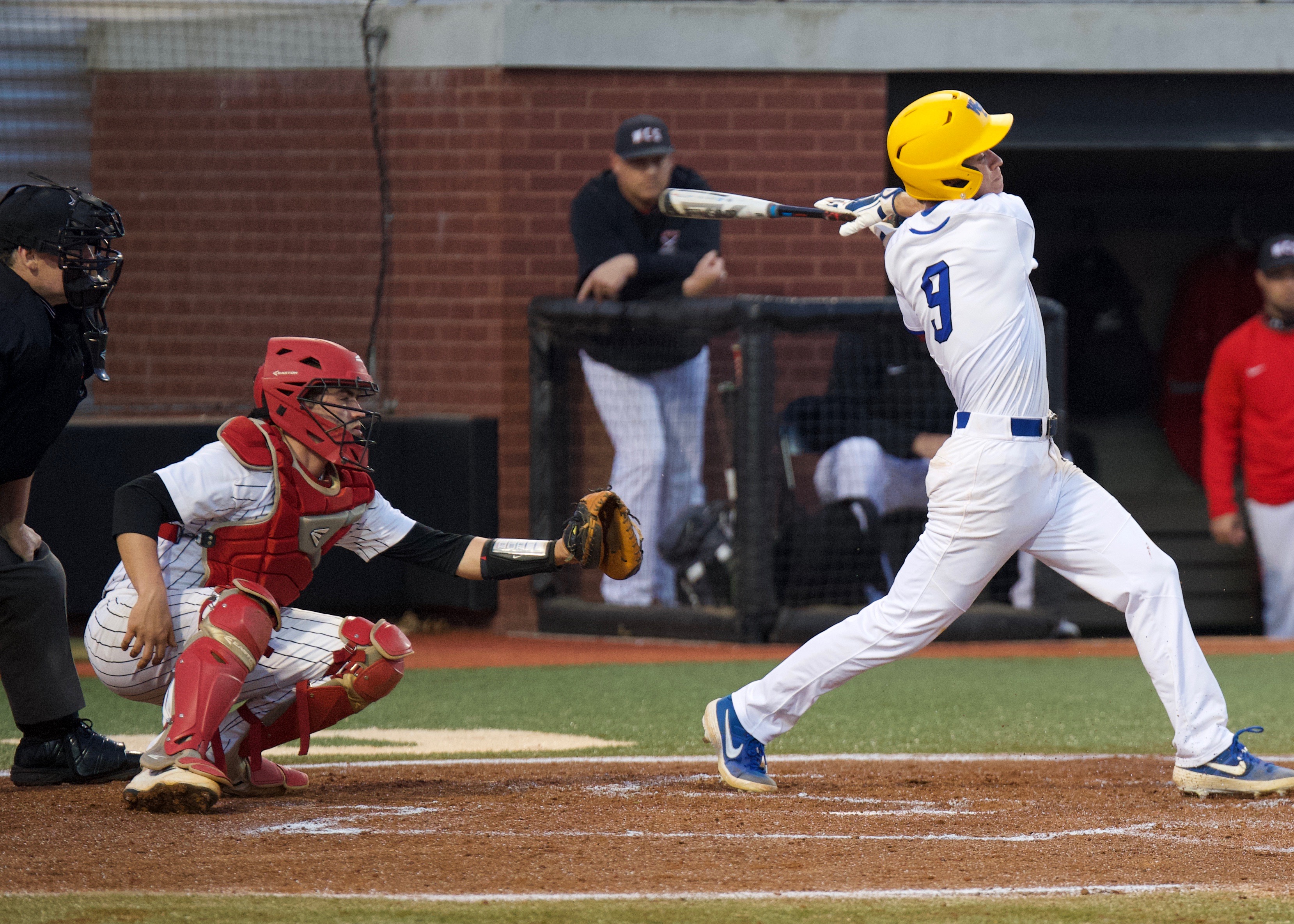 Tuesday's scores
Alexandria 2-3, Saraland 0-8
Donoho 12, Lincoln 2
McAdory 10, Pleasant Valley 8
Shelby County 11, Donoho 1
Tinley Park (Ill.) 12, Pleasant Valley 2

Choccolocco Experience
Central-Phenix City 4, Lawrence County 1
Handley 5, Munford 2
Hokes Bluff 3, Central-Phenix City 2
Holtville 2, Hickman (Mo.) 0
Holtville 12, Wellborn 2
Lawrence County 7, Jacksonville 0
Munford 8, Sardis 2
Muscle Shoals 21, B.B. Comer 4
Muscle Shoals 9, Westbrook Christian 8
Oneonta 6, Ohatchee 2
Piedmont 4, Corner 1
Piedmont 4, Oneonta 1
Randolph County 8, White Plains 5
Saks vs. Handley, 4 p.m.
Wellborn 3, B.B. Comer 0
White Plains 7, Westbrook Christian 6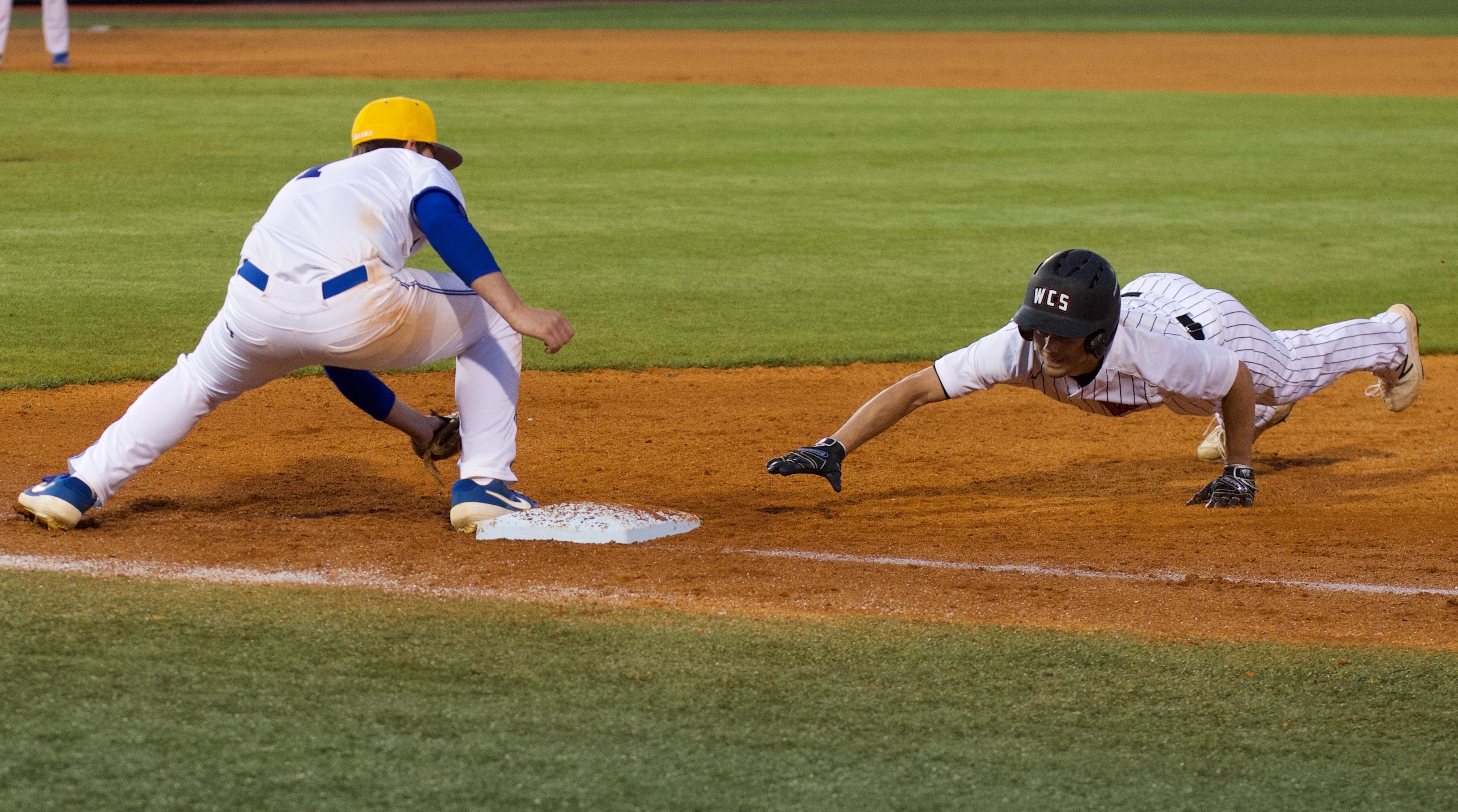 To see photos from the White Plains-Westbrook and Handley-Saks games, visit www.bjfranklin.smugmug.com

By East Alabama Sports Today

JACKSONVILLE – Piedmont got two well-pitched games, some timely hitting and flawless defense to score a pair of victories at Jacksonville State Tuesday.

The Bulldogs beat Corner and Oneonta by identical 4-1 scores.

Bryce Walter scattered eight hits, struck out six and gave up one unearned run against Corner.

Mason Mohon's RBI double gave Piedmont a 1-0 lead in the first inning and the Bulldogs added two more in the second on Austin Estes' two-run double. Jack Hayes plated their fourth run with a fifth-inning sacrifice fly.

Silas Thompson and Sean Smith combined on a two-hitter in the Oneonta game. Thompson worked the first four innings and Smith pitched three no-hit innings of relief for the save. Smith didn't allow a ball out of the infield and struck out five, including the side in the seventh.

Brant Deerman went 3-for-3 with an RBI single in the second and a triple that started a three-run fifth. Mohon, Hayes and Smith drove in those runs with consecutive hits.

Corner 001 000 0 – 1 8 0
Piedmont 120 010 x – 4 3 0
WP: Bryce Walter. LP: Tanner Hayes. 2B: Bryce Walter (P), Mason Mohon (P).

Oneonta 000 100 0 – 1 2 1
Piedmont 010 030 x – 4 8 4
WP: Silas Thompson. LP: Harris Burns. 2B: Mason Mohon (P). 3B: Brant Deerman (P).

White Plains 7, Westbrook Christian 6: Brendan Roper drove in three runs and there's no telling how many he saved with a Willie Mays-Vic Wertz style catch for the first out in the seventh inning.

Westbrook loaded the bases after Roper's catch and made it a one-run game with two outs, but the Wildcats got out of the jam.

Roper hit a two-run single in the third that gave White Plains a 4-1 lead and drove in a fifth-inning run with a grounder to short. Coleman Messer had two hits for the Wildcats.

In the Wildcats' other game, Carter Barnes' two-run double highlighted a three-run 10ththat sent the Wildcats to an 8-5 defeat. The Wildcats tied it with a five-run sixth, Jaden Chatman's two-out, two-run single brought the tying runs home.

The Wildcats had a runner in scoring position with one out in the bottom of the seventh and a runner in scoring position with one out in the eighth and couldn't get them home. White Plains' reliever Quin Wilson retired the side in order in the eighth and ninth before Westbrook erupted in the tenth.

Randolph Co. 210 110 000 3 – 8 12 3
White Plains 000 005 000 0 – 5 10 5
WP: Jake Smith. LP: Quin Wilson. 2B: Caleb White (R), Carter Barnes 2 (R), Brendan Roper (W), Jaden Chatman (W).

White Plains 004 021 0 – 7 6 3
Westbrook 100 301 1 – 6 7 3
WP: Ethan Gobel. LP: Presley White. S: Logan Knight. 3B: Andrew Dutton (W).

Wellborn 3, B.B. Comer 0: JoJo Wyatt pitched a complete-game five-hit shutout to highlight what Panthers coach Nick Burns called "the best game we've played all year."

Wyatt threw 86 pitches, 60 for strikes, and struck out five. He allowed only two runners into scoring position after the second inning. At one point, he retired 12 batters in a row.

Will Waldrop, Jett Smith and Brayden Dempsey each drove in a run for the Panthers.

In Wellborn's other game of the day, Holtville crammed all of its runs in the first three innings and handed the Panthers a 12-2 loss.

B.B. Comer 000 000 0 – 0 5 0
Wellborn 001 020 x – 3 6 0
WP: JoJo Wyatt. LP: Justin Rush. 2B: John Murphy (BBC), Will Waldrop (W), Tanner McQueen (W), Jett Smith (W).

Holtville 336 00 – 12 11 1
Wellborn 100 10 – 2 4 0
WP: Braxton Buck. LP: Jett Smith. 2B: Hunter Martin (H). 3B: Mikey Forney (H), Chapelle Washan (H), JoJo Wyatt (W).

Lawrence County 7, Jacksonville 0: Cole Turner checked the Golden Eagles on three hits and struck out 11. Turner faced five batters over the minimum and at one point retired 12 in a row. Brandon Charping had two of Jacksonville's hits.

Lawrence Co. 110 202 1 – 7 8 1
Jacksonville 000 000 0 – 0 3 4
WP: Cole Turner. LP: Brandon Breeding. 2B: Ki Pointer (L), Brandon Charping (J)

Alexandria 2-3, Saraland 0-8: Three Alexandria pitchers combined on a two-hit shutout in the first game. Mitch Welch pitched three no-hit innings with six strikeouts between Brennan Brown and Landon Comer to get the win. Ryan Taylor's RBI single and Jalen Borders' squeeze drove in the Cubs' runs in the fourth inning. Cade Shaddix had two hits and two RBIs in the 8-3 game.

Alexandria 000 200 0 – 2 2 1
Saraland 000 000 0 – 0 2 1
WP: Mitch Welch. LP: Luke Turner. 2B: Cade Shaddix (A).

Alexandria 001 020 0 – 3 6 3
Saraland 111 401 x – 8 12 3
WP: JoJo McDonald. LP: Dylan DiGangi. 2B: Mitch Welch (A), Dylan McFarland (S), Michael Milner (S), Trenton Brannon (S).

Donoho 12, Lincoln 2: Seth Ford's two-run single and Ty Mclean's walk-off single highlighted an eight-run fifth inning the ended the game. Ford, Mclean, Jase Alderman and Charlie Willamon had two hits apiece for the Falcons. Hall Billings struck out seven in five innings to get the win.

In the Falcons' other game of the day, Shelby County erupted for 10 runs in the sixth inning (six unearned) to walk off with an 11-1 win. Four walks, two hit batsmen, two errors and J.T. Pennington's walk-off homer contributed to the big inning. Donoho starter Seth Ford gave up one hit in 5 1/3 innings before the floodgates opened.

Lincoln 101 00 – 2 4 1
Donoho 030 18 – 12 8 3
WP: Hall Billings. LP: Dawson Jackson. 2B: Ty Mclean (D).

Donoho 000 010 – 1 6 5
Shelby Co. 010 00(10) – 11 3 0
WP: Chase Holliman. LP: Seth Ford. 2B: JT Pennington (S). HR: JT Pennington (S).

McAdory 10, Pleasant Valley 8: The Yellow Jackets pushed across two runs in the bottom of the sixth to take the lead in the back-and-forth game and Jaxon Odom retired the side in order in the seventh to close it out. The Raiders held leads of 1-0, 4-3 and 8-7 in the game. Ashton King, Skyler Mcleod and Drake Hardy all had three hits in the game for PV.

In their other game of the day, the Raiders lost to Tinley Park (Ill.) 12-2. Hardy hit a solo homer in the fifth.

Pleasant Valley 121 220 0 – 8 12 5
McAdory 214 012 x – 10 6 1
WP: Jaxon Odom. LP: Ashton King. 2B: Ashton King (P), Jake Upton (P), Drake Hardy 2 (P), Alex Parris (P), Josh Mareno (M), Jon-Christopher Spencer (M),

Pleasant Valley 001 01 – 2 4 2
Tinley Park 035 13 – 12 11 1
WP: Julian Vargas, LP: Triston Salster. 2B: Adam Gaydos (T), Ryan Grand (T), Josh McArthur (T), Collin Wilma (T), Julian Vargas (T). 3B: Jake Bergquist (T). HR: Drake Hardy (P).