Tunnel vision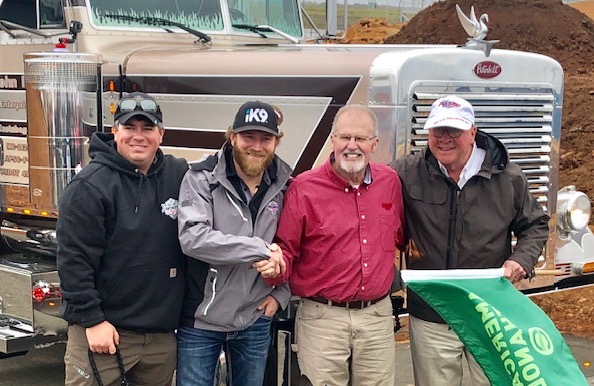 Talladega opens new oversized vehicle tunnel with an Earnhardt coming through first; 2020 dates announced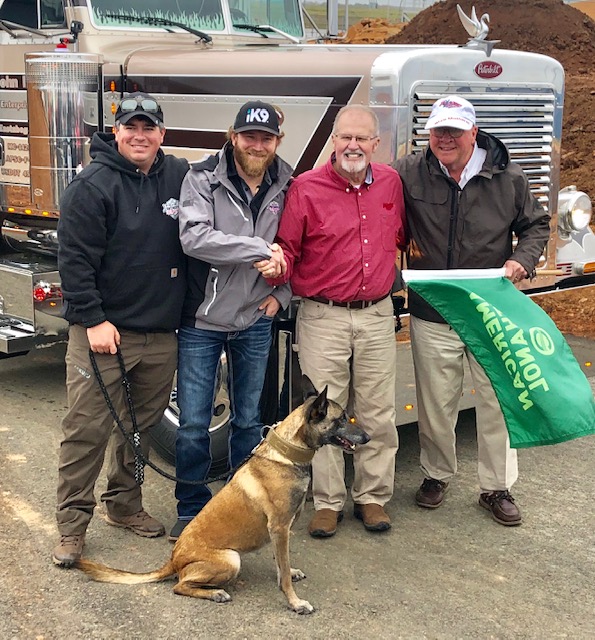 From news reports

TALLADEGA – The Talladega "Tunnel Effect" starts now. Talladega Superspeedway opened the new Turn 3 oversized vehicle tunnel that's part of its $50 million Transformation Project Tuesday and there were some familiar names that made the first trip through.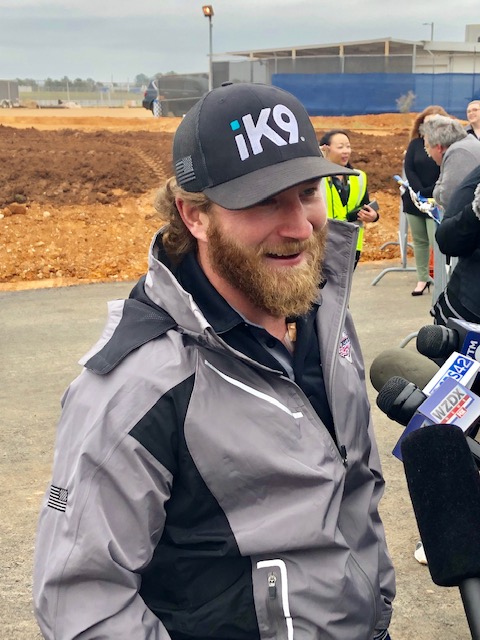 NASCAR driver Jeffrey Earnhardt became the first competitor to ride through the track's new two-lane tunnel when he came in through John Ray's iconic, patriotic Big Rig that is a tradition at the 2.66-mile tri-oval during the National Anthem in all pre-race ceremonies. The tunnel is expected to be ready for the track's upcoming tripleheader weekend, April 26-28.

"The tunnel is massive and just plain impressive," said Earnhardt, whose sponsor, Birmingham-based Xtreme Concepts, was introduced as a Talladega Superspeedway partner Tuesday. "And, to ride through it in John Ray's Big Rig made it really special since John was a good friend to my grandfather, and I know what this truck has meant to the fans of Talladega since 2001."

Earnhardt, the grandson of 10-time record Talladega winner Dale Earnhardt Sr., will be competing in both the MoneyLion 300 NASCAR Xfinity Series race April 27 for Joe Gibbs Racing, as well as the GEICO 500 Monster Energy Cup Series event April 28 for Xtreme Concepts Racing, which will be in 2019 Cup debut.

He led 29 laps in the season-opening NXS event at Daytona then backed it up with a sixth-place effort at Atlanta.

Tuesday's event was one of the final chapters of the 28-foot-wide tunnel effort that started with groundbreaking in late October. Despite battling inclement weather conditions throughout the last five months, the tunnel, which has a height clearance of 16-feet, 8-inches, was completed on time. As a result, paving also began Tuesday on the track racing surface which covers the tunnel.

The new tunnel will be capable of allowing large recreational vehicles as well as race team haulers to enter and exit the track simultaneously with ease. It will be open 24 hours during event weekends. In addition to the completed tunnel and the paving of the track surface above it, Earnhardt saw paving of the new Finish Line Premium RV area that also will make its fan debut in a few weeks.

"The fans are going to love this new entry/exit way," Earnhardt said. "It's spacious, convenient and I know the fans are going to appreciate what the track has done.

"For me, it's all about the fans. I appreciate them, and I appreciate Talladega. I have been coming here for a long time and love this place. It's great for fans and competitors alike. The experience at Talladega is second to none, but with the new tunnel, and what is coming down the pipe with the Transformation project it's going to make the experience even better for many years to come."

Track officials also announced Tuesday the dates for their 2020 Monster Energy Cup races.

The track's traditional springtime premier series event weekend will remain the same (April 26), while in the fall the race moves up one week from 2019 to Oct. 4, but will remain as the second race in the Round of 12 of NASCAR's Playoffs.

"There's nothing like racing at Talladega in the springtime, and coming back in the fall for nail-biting NASCAR playoff action," Talladega Superspeedway chairman Grant Lynch said. "We are again excited about where our races fall on NASCAR's schedule. We will continue to celebrate our 50th anniversary this year but also look forward to 2020 and beyond."

For ticket information on the track's upcoming weekend, featuring the General Tire 200 (April 26), MoneyLion 300 or the GEICO 500, log onto www.talladegasuperspeedway.comor call 855-518-7223.To see the full 2020 NASCAR Cup Series schedule, visit www.NASCAR.com.