Ever ready
Mize answers call for Valley Cubs, run-rule walk-off a bittersweet moment for coaching brother in other dugout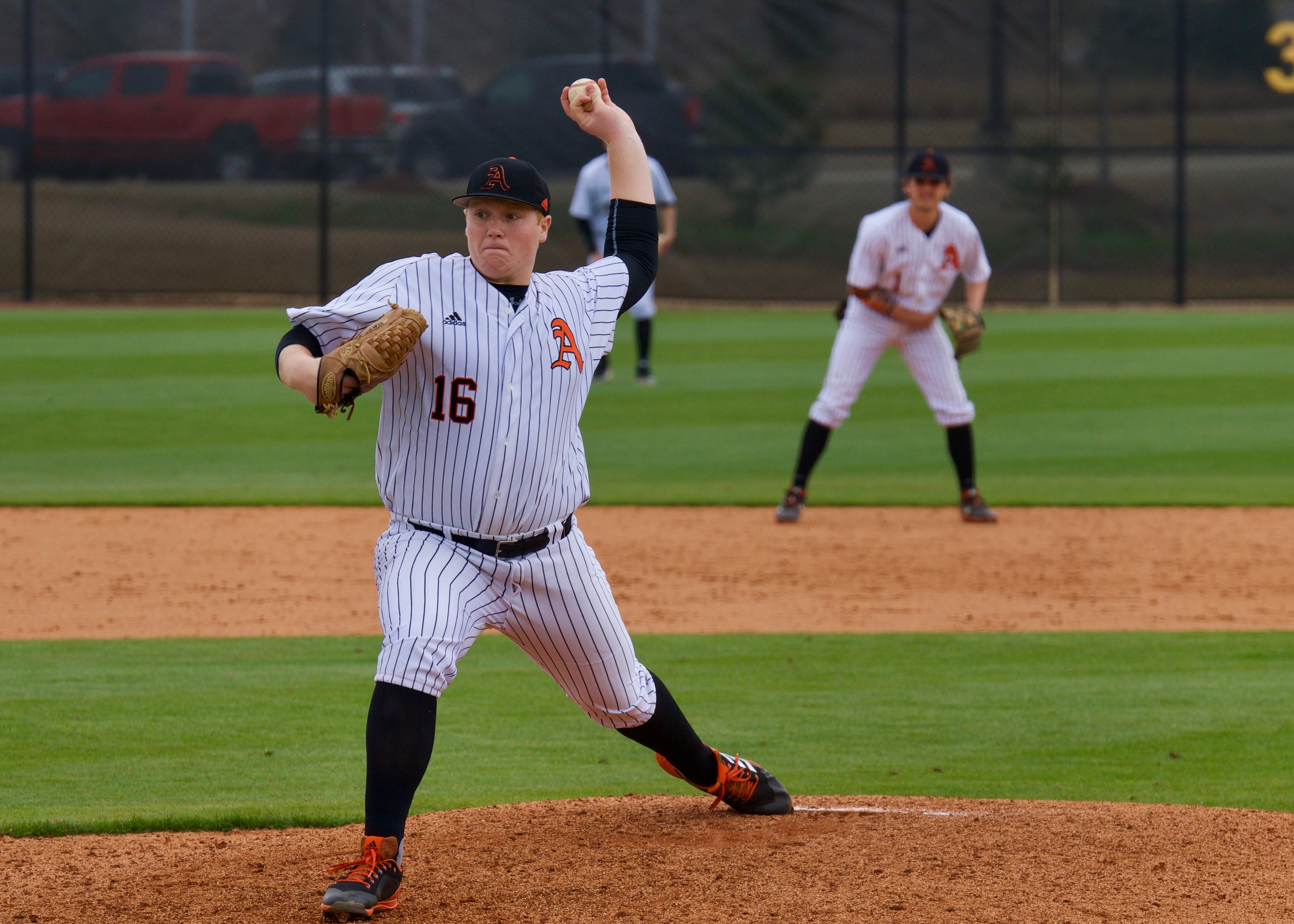 By Al Muskewitz
East Alabama Sports Today

OXFORD — When you're a role player on a baseball team you never know when you're going to get the call to play. But you're expected to be ready at all times.

Alexandria senior Tanner Mize got the call in the most unexpected of ways Saturday and delivered a run-rule walk-off in the Valley Cubs' 10-0 win over Jacksonville in the Calhoun County Tournament.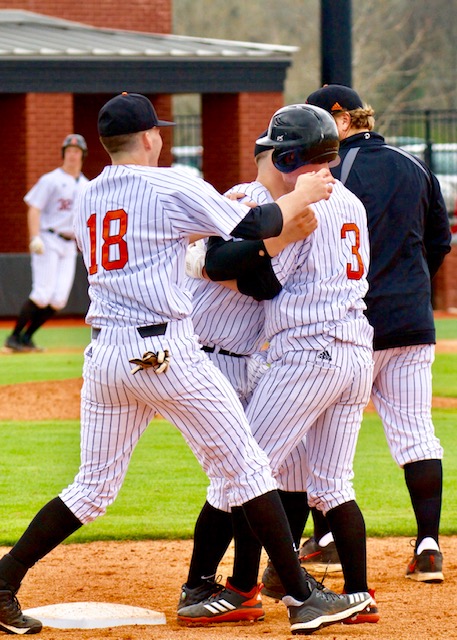 The second-seeded Cubs will play third-seeded Piedmont in Monday's 4:30 p.m. semifinal on the Signature Field at Choccolocco Park. Top-seeded Oxford and fourth-seeded Ohatchee play in the 7 p.m. semifinal.

Mize was pressed into action after junior outfielder Connor Norris took a foul tip off his left eye in the fourth inning.

He went in complete Norris' at-bat with a 1-2 count because coach Andy Shaw said he's good with two strikes and hit a soft liner to short on the first pitch he saw. He went to left field after the at-bat and as fate would have it came up with bases loaded in the sixth and hit a ball into the right centerfield gap to produce the walk-off win.

"That's pretty exciting," Mize said as teammates showered him with ice and water. "It was kind of scary (in the fourth) with two outs; didn't really know what to do or what to expect. (Then in the fifth) I was excited for that moment. That was a good moment."

"He gets everything he can out of his ability," Cubs coach Andy Shaw said. "I'm so pleased for him he got that chance today."

Pinch-hitter Ryan Taylor almost ended the game moments earlier with a double to right, but only one run scored as the runners held after a hard carom off the fence. The Golden Eagles then intentionally walked pinch-hitter Jalen Borders to load the bases and get to Mize, who ripped the third pitch into the outfield to end the game.

Adding to the irony, Mize's brother Corey is an assistant coach for the Golden Eagles and was in the opposite dugout.

"That made it way better; that was awesome," Tanner said. "That's what made it so cool. He's going to get it later. I'll tell him about it. He won't forget it."

Jacksonville head coach Jamison Edwards understood the optics of the situation, but maintained the pass to Borders was simply to help the defense extend the game if possible and nothing more.

"We put Borders on trying to get a force out at the plate, but all of us coaches knew who was on deck before we did it," Corey Mize told East Alabama Sports Today. "Coach (Tyler) Ramsey looked at me and said, 'This one is for you, Mize' as he waved for the umpires to put (Borders) on.

"Honestly I was happy to see that Tanner was going to get his chance at the big moment. The pitching coach asked me for a scouting report on him and I told him I didn't think we were going to strike him out no matter what because he is too good of a contact hitter.

"It was a bittersweet moment when he got the hit because I hate losing more than anyone, but who better to beat us than my little brother."

Everybody in the Valley Cubs' dugout was happy for Mize and equally concerned for the well-being of Norris. The outfielder received stitches to close the cut around his badly swollen eye and sustained a mild concussion, but there were no fractures. He's expected to be out a week and will visit the eye doctor every day.

Dylan DiGangi pitched a complete-game one-hitter to get the win. The only hit he allowed was a sharp single to center by Josh Joiner leading off the fourth.The Cubs turned a double play on the next hitter and Seth Slaton ended the inning with a nice diving grab at second.

DiGangi allowed six runners. He struck out five.

"I thought DiGangi did a great job on the mound," Shaw said. "We had a couple miscues on the mound, but he battled back out of a couple adverse situations, did a good job. Just kept throwing strikes. He's not going to beat you on velocity but he's just gotten better and better as he's grown up. Just what we hoped for."

The Valley Cubs took control of the game with a four-run second inning thanks in part to some nice opposite-field bat control by Mitch Welch and Noah Primm. They added another run in the third and then won it with five in the fifth.

"We got better at the plate today, I hope," Shaw said. "We have not been swinging it very well, but I thought we competed better at the plate; that's what we want. All we want to do is compete hard."

Alexandria 10, Jacksonville 0
Jacksonville 000 00 – 0 1 2
Alexandria 041 05 – 10 8 2
WP: Dylan DiGangi. LP: Brandon Breeding. 2B: Mitch Welch (A), Brennan Brown (A), Cade Shaddix (A), Ryan Taylor (A), Noah Primm (A), Dylan DiGangi (A).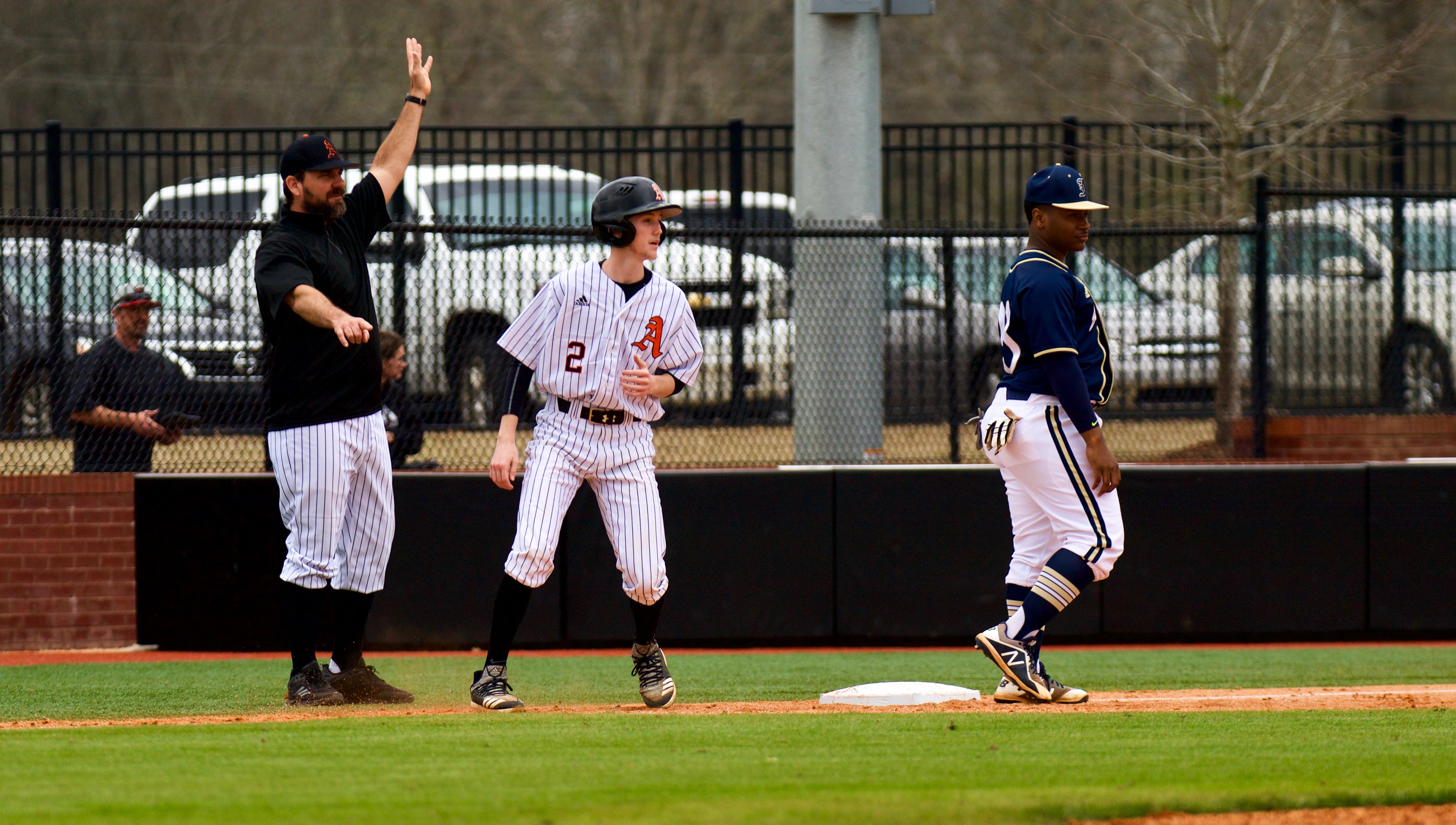 To see more photos from the game visit www.bjfranklin.smugmug.com