Alward all right
Ohatchee pitcher carries no-hitter into seventh, Williamson hits first career homer; Oxford cruises past Weaver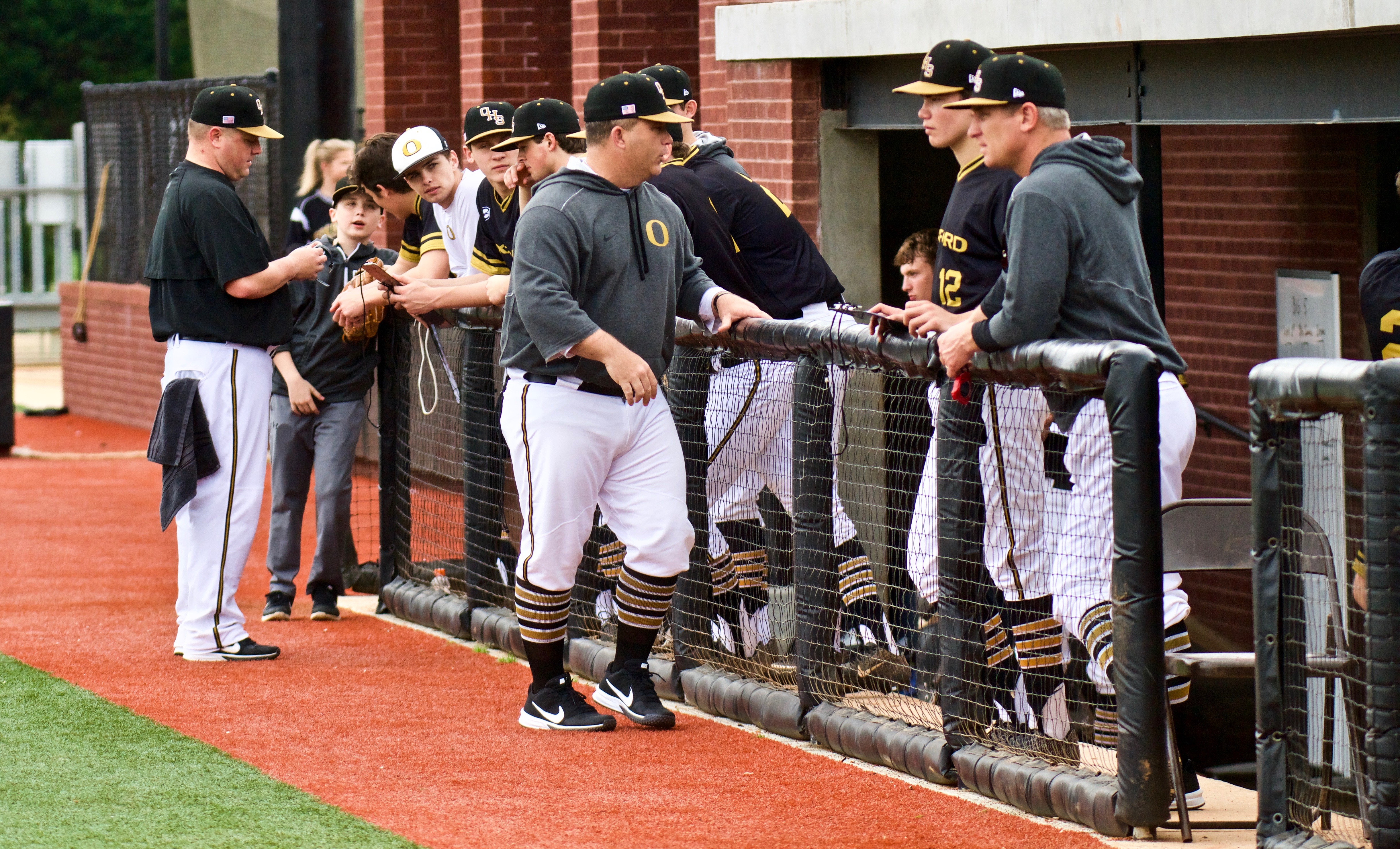 CALHOUN COUNTY TOURNAMENT
Saturday's games
Ohatchee 5, Saks 0
Alexandria 15, Jacksonville 5, 6 inn.
Oxford 12, Weaver 2, 5 inn.
Piedmont 3, White Plains 2
Monday's games
(Choccolocco Park, Signature Field)
Piedmont vs. Alexandria, 4:30 p.m.
Ohatchee vs. Oxford, 7 p.m.

By Al Muskewitz
East Alabama Sports Today

OXFORD – Grayson Alward came oh-so-close to throwing his first no-hitter Saturday.

The senior right-hander took the gem into the seventh inning of Ohatchee's Calhoun County Tournament quarterfinals against Saks. He lost it on a slow roller to short that could have gone either way and then gave a sharp single to the next hitter, but his defense helped him out of the jam and the Indians closed out a 5-0 victory that pushed them into Monday's semifinals.

The fourth-seeded Indians will play top-seeded Oxford at 7 p.m. on the Signature Field at Choccolocco Park. No. 2 Alexandria and No. 3 Piedmont will play at 4:30.

Alward was the freshest pitcher on the Ohatchee roster and as good as ever during the game, making it easier for the Indians' hitters to relax against Saks ace Jaylen Childs.

Alward had thrown only two innings all season. Through the first six against the Wildcats he allowed only three baserunners and faced just two batters above the minimum, giving him loads of confidence to close the deal. He struck out eight in the game.

"I felt pretty confident going into the seventh inning I was going to throw a no-hitter, but it is what it is," Alward said. "I'd been sitting out the last couple days because my arm's been hurting a little bit. I was just saving up for today, I guess."

But for as good as Alward looked in the first six innings, it looked like things were going to unravel in the seventh.

Caleb Ogle drew a leadoff walk, Taylor Fields reached on the slow roller to short and Connor Martin singled sharply into right field to load the bases. Alward picked up his eighth strikeout against the next batter and then his defense turned a 6-4-3 double play to end the game.

"All I did was walk over there and ask about the book and I looked at the book so it's my fault – I jinxed it," Ohatchee coach Blake Jennings said. "I just said let me see the book. I was looking to see because I knew it was close and I had it on my chart. It is what it is. We got the win."

While Alward was sharp on the mound, Cade Williamson was sharp at the plate. The Indians took a 2-0 lead in the second on Williamson's RBI single and a passed ball. Williamson broke it open in the fourth with a three-run homer to left center.

"It was a great pitch and I felt it," Williamson said. "We put the right amount on numbers on base for me to want a big hit. I hadn't been hitting good this year, but that made me more positive about hitting, more comfortable."

"He was the guy today," Jennings said. "It's just he needed the confidence. He can do it."

Ohatchee 5, Saks 0
Saks 000 000 0 – 0 2 1
Ohatchee 020 300 x – 5 4 0
WP: Grayson Alward. LP: Jaylen Childs. HR: Cade Williamson (O)

Jackets cruise into semis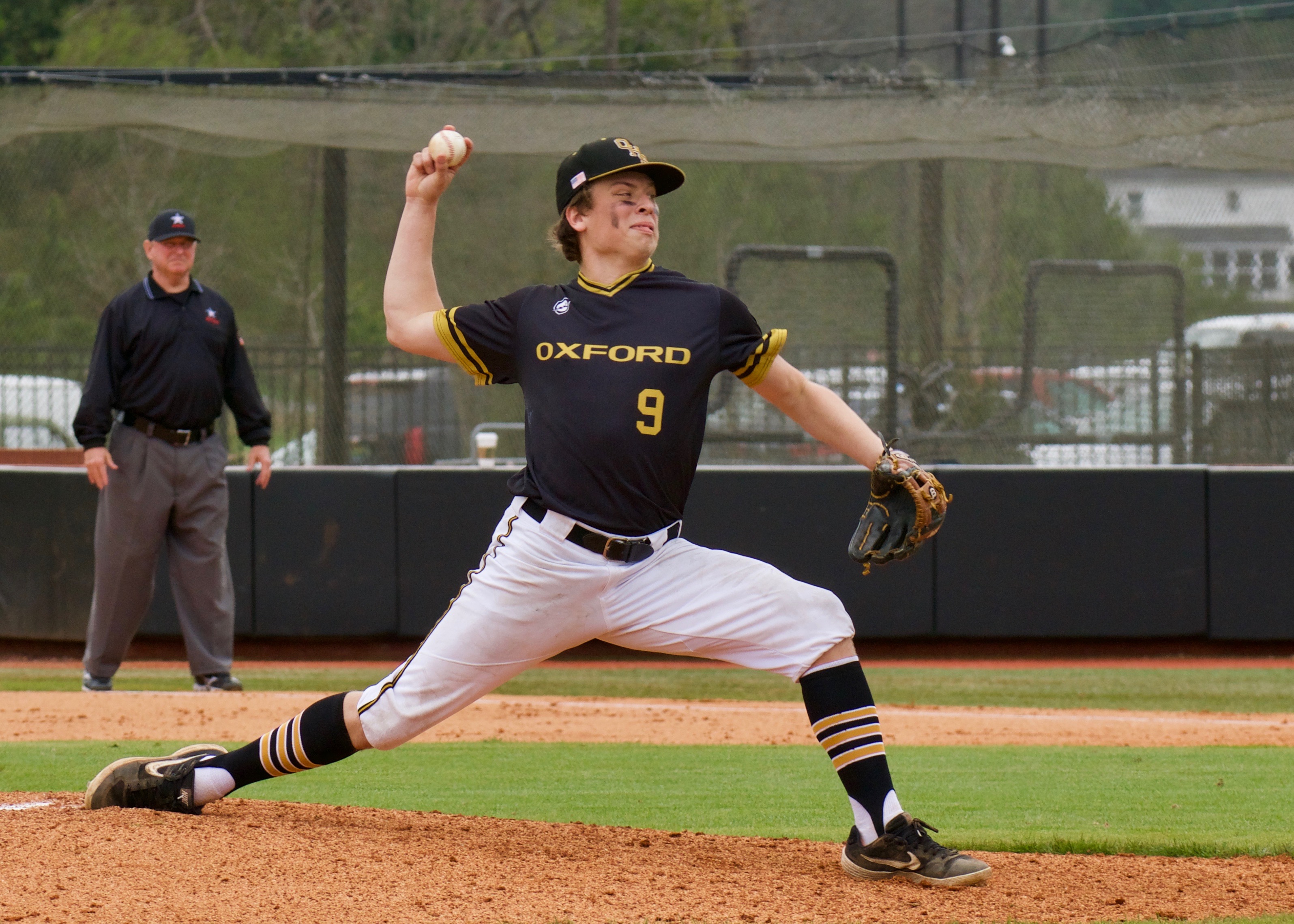 Jake Spivey went 2-for-2 with three RBIs, Jarin Turner had two hits and two RBIs and four Oxford pitchers held Weaver to two hits in a 12-2 victory.
 
The three-time reigning tournament champions have now won 22 in a row against in-county competition. They haven't lost to a Calhoun County opponent since losing to Alexandria in the 2015 tournament finals.
 
The Yellow Jackets scored four runs in each of the first two innings against the Bearcats, who were playing their fifth game in the last four days, seriously crimping its pitching prospects.
.
Turner, Trey Mooney, Spivey and Dawson Winningham each drove in a run in the first. Spivey's two-run single highlighted the second-inning outburst.
 
Wesley Sparks and Dylan Ray both allowed only one baserunner and didn't allow a hit in the two innings each threw to start the game.
 
Oxford 12, Weaver 2
Weaver                  000 02 – 2 2 3
Oxford                   441 3x – 12 10 1
WP: Wesley Sparks. LP: Drake Monroe. 2B: Jarin Turner (O).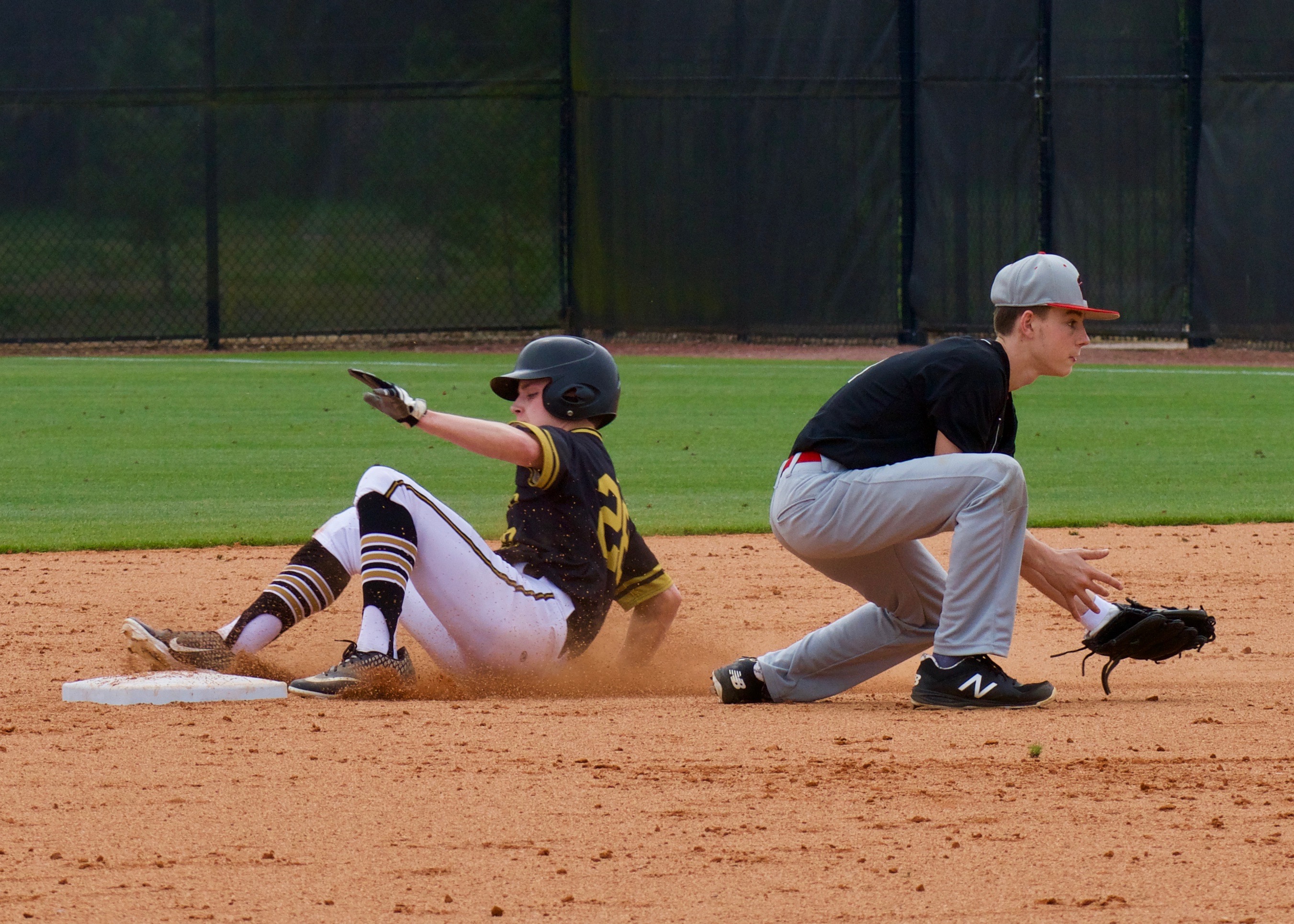 To see more pictures from this game, visit www.bjfranklin.smugmug.com