A team of his own
UPDATED
Pending board approval Oxford assistant Burgess will take his first head coaching position as Munford's baseball coach
By Al Muskewitz
East Alabama Sports Today
OXFORD – After nearly 15 years as an assistant coach with a deep baseball background, Jamie Burgess is close to getting a program of his own.
Pending board approval, Burgess, Oxford's hitting and outfielders coach, will be named the next head baseball coach at Munford High School. He will be replacing Chandler Tyree who resigned to become a full-time pastor.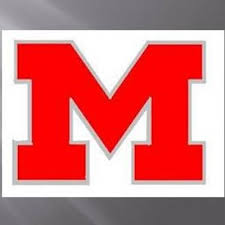 The Talladega County board meets Monday. Burgess, 37, told his Oxford players about the opportunity after workouts Wednesday morning. He just completed his 12th season with the Yellow Jackets and last month married Oxford girls coach Lydia Elkins.
"I just think it was the right time, that's the biggest thing," Burgess said. "Something like that happens you kind of have to have the right place at the right time and the arrows match up.
"I've just kind of been waiting for the right one to be a (head coaching) job and the right time was a big deal. A few years ago there were a couple I might have wanted to pursue, but there were a couple groups at Oxford I wanted to hang around with and I'm glad I did. That was the right one."
Before coming to Oxford Burgess coached briefly at alma maters Cullman and Bethel (Tenn.) University, where he was an All-American.
He will take a Munford program that made it through the first round of the Class 4A playoffs each of the last two seasons, moves up to Class 5A for at least the next two years and has a strong youth baseball foundation.
"The way it sounds the community is very, very supportive of the baseball program and the baseball community there," Burgess said.
Also pending board approval, the Lions are expected to add White Plains baseball and football assistant Blake Snider to their football staff. The school had already hired former Oxford assistant Josh Thompson to their athletics staff.
Burgess becomes the fifth Oxford baseball assistant to get a head coaching job since 2014. While all of them brought a strength that contributed to the Jackets' long-term success head coach Wes Brooks put Burgess in the category of irreplaceable.
"There's nobody in the state I could replace him with what he did with our guys," Brooks said.
Burgess became a varsity assistant with the Jackets in 2010, but molded the group that eventually became their 2012 state championship team since their seventh-grade year. His encompassing work with the hitters freed up Brooks to concentrate on other aspects of the game with confidence.
"He took a lot of responsibility off me to help me become a better pitching coach, defensive guy, etc.," Brooks said. "Basically I let him run our whole offense, which made my job easier.
"That was hard for me to do, giving up the hitting duties, but I knew he was going to do whatever he could do to help our kids be more successful … and for that I was able to rest easy at nighttime knowing we've got a guy working on all that. As an assistant he was every head coach's dream."