Reaves returns
Six-time past champion returns to SKCC as golf ambassador, teams with Sandals resort pro to help local travel agent realize a dream
[yop_poll id="7″]
EXTRA: Sunny King Classic tee times for Friday, Saturday, Sunday available on the website.
By Al Muskewitz
East Alabama Sports Today
When Randy Reaves "retired" from playing in the Sunny King Charity Classic at the height of his team's success for the sake of enhancing his partner's long-term success it was assumed it was going to take some special circumstances to bring him back.
His son had reached an age at the time where he was starting to play travel baseball and Reaves wanted to be there for those experiences. That commitment would limit his time to practice to keep his golf game sharp enough to be an effective partner for Gary Wigington, with whom he has won five of his six SKCC titles.
He got back in the game last year as a one-day emergency replacement and he's back this year through a more pleasant special circumstance.
Reaves wasn't going to play in the Classic this year, but was invited by a local travel agent to serve as a golf ambassador and partner with Rich Gibson, the head pro at the Greg Norman-designed Emerald Reef Golf Club at Sandals Emerald Bay Resort on Great Exuma in The Bahamas.
The team-up was the brainchild of Robbie Ginn of R&R Travel Services in Oxford, who has a dream of hosting a tournament at the resort in November for her company's 30th year in business. Part of Reaves' week will be getting Gibson in front of as many local players and industry leaders to form some mutually beneficial relationships.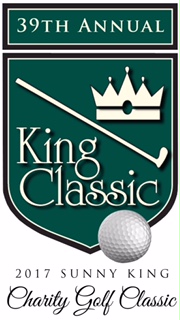 "I'm excited to be back playing in it," Reaves said. "I was happy when Robby came up with the idea and asked me to help.
"I'm looking forward to spending the weekend and getting him introduced to a lot of folks. I'd like to see Robbie's vision happen. Getting him introduced to folks will really help."
Gibson wasn't the pro at Emerald Reef when Reaves visited the resort with Ginn and friends in September 2012, so all he knows about his new partner is what he's read in his bio. The highlights include going to Livingstone College in North Carolina, playing in pro events in Canada, Europe and The Bahamas, and serving as the head pro at Cable Beach Golf Club for 25 years. He credits golf legends Bob Toski, Harvey Penick, Lee Elder and Ken Venturi among the biggest influences on his career.
"I'm excited to get the opportunity to meet him and look forward to spending a long weekend with him," Reaves said.
Reaves called the resort an "amazing" property and the golf course "absolutely beautiful." Ginn has been there 13 times and said it may be the most popular Sandals destination among her clients.
"This is a property I'm very passionate about," she said. "I think it's kind of a magical place."
Reaves got back in the game last year when he came out of the gallery following Wigington and Ty Cole to fill in for Brian Woodfin, saving Kevin Daugherty the pain of either playing alone or withdrawing. Reaves and Daugherty shot 64 in the modified scramble at Cider Ridge, then Reaves yielded to Woodfin for the final round.
"It was fun," he said. "I hated Brian got sick and that's unfortunate, but it was fun to get back out and feeling to be competing again."
When Reaves returned the keys to Woodfin he figured he was done with golf for a while again. Then Ginn came around with her idea and with Reaves the most knowledgeable golf person she knew he was the "perfect person" to offer the chance to be golf ambassador for her visiting pro.
Reaves isn't sure what to expect when the team gets together and starts hitting shots in competition. He says his skills have "diminished greatly" since he stopped playing regularly and isn't playing very well right now when he does, but he's "extremely excited and appreciative" for the invitation.
"It's just really hard to say not seeing him play and him not see me play to form that bond you need," he said. "Even though Twig and Ty were in their first year to partner up (when they won last year) they had played many rounds together so they knew each other game very well.
"When you take on somebody new like this is takes a while to formulate the trust and knowing what they're likely to do in that situation. I still would like for us to make some birdies and try to shoot some good rounds, (but) the expectations are just not going in to think you have a chance to win.
"If he shows up and plays like Jordan Speith we may have something, (but) he has a big load he has to carry around. I sort of feel sorry him."
Reaves, who turns 50 in September, actually has his son Will to thank for getting him back out on the course. And Will is playing in the Classic this year, too. He'll be teaming with travel baseball teammate Caleb Morrow as a late substitute after Morrow's dad suffered an injury last week.
Cover photo: Randy Reaves (R) talks with partner Kevin Daugherty after serving as an emergency substitute in last year's Sunny King Classic second round.