What the numbers say
Here is this week's installment of 'What the numbers say,' a look at high school football in East Alabama, includes 'Locklier's Listings'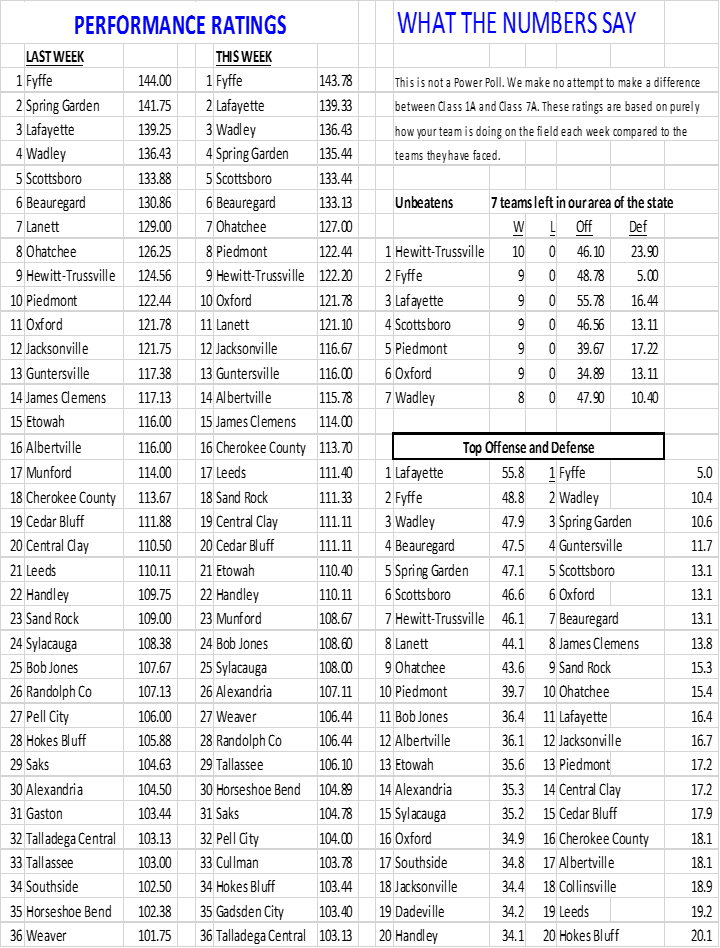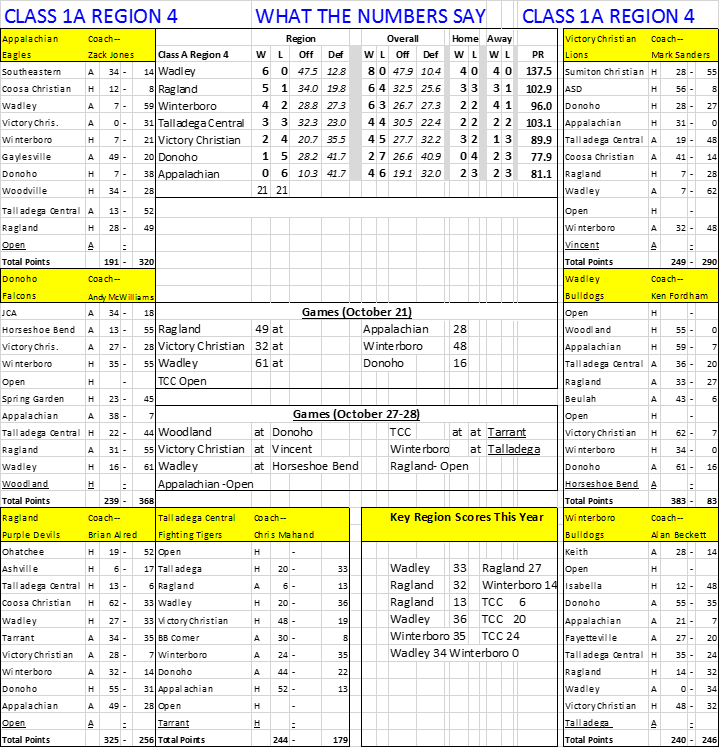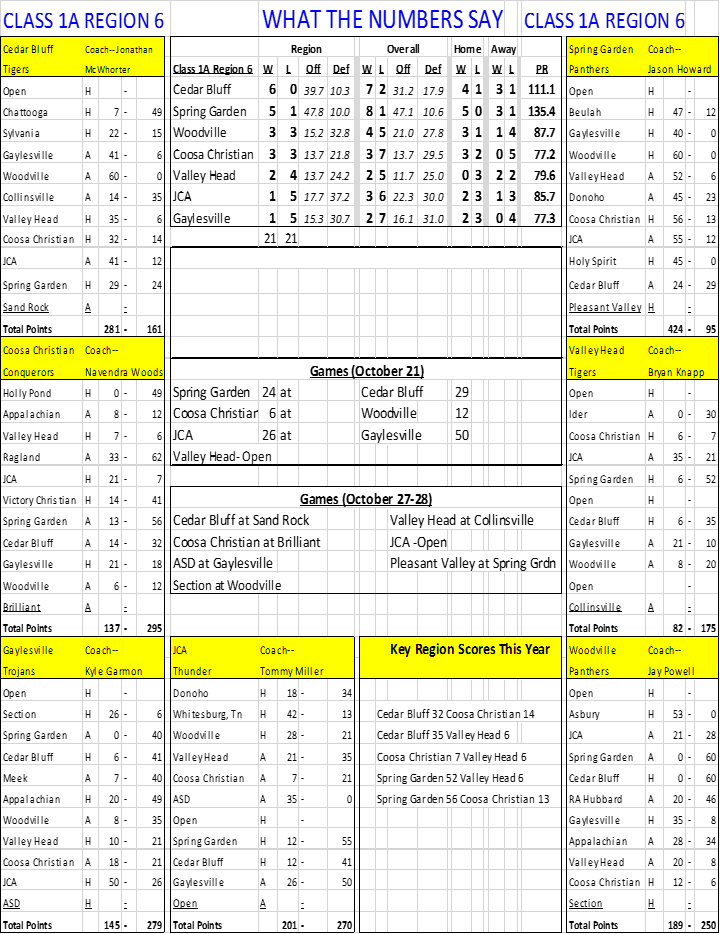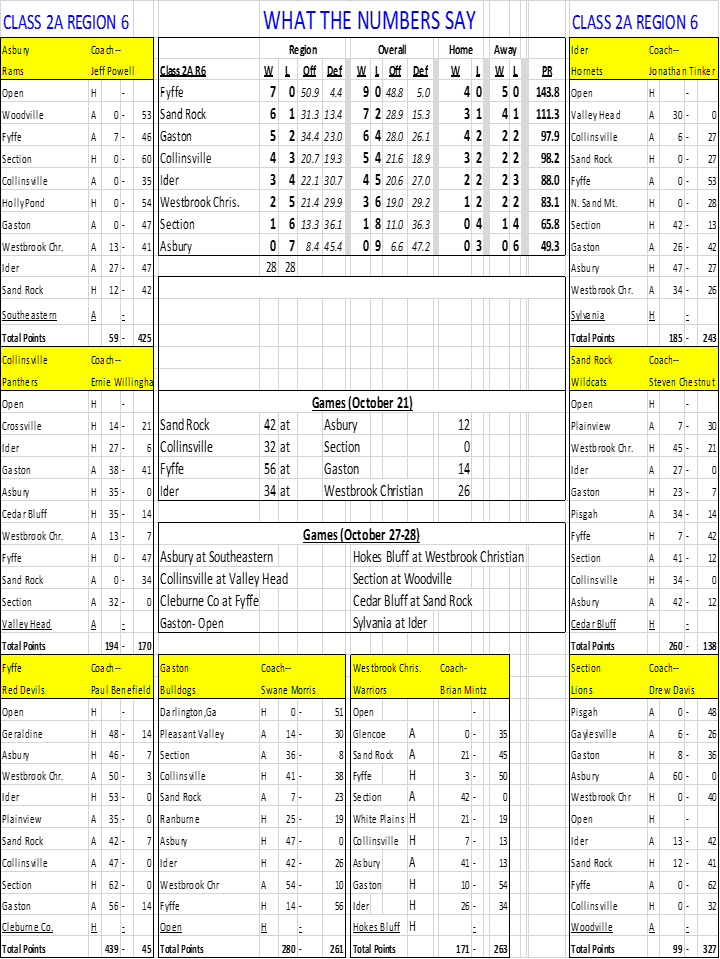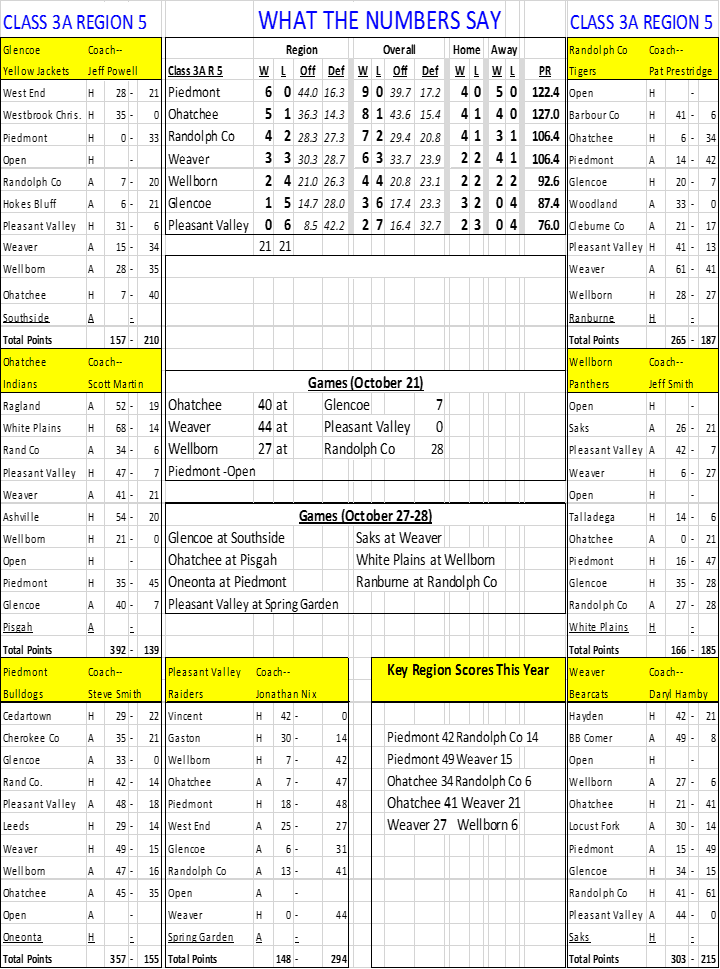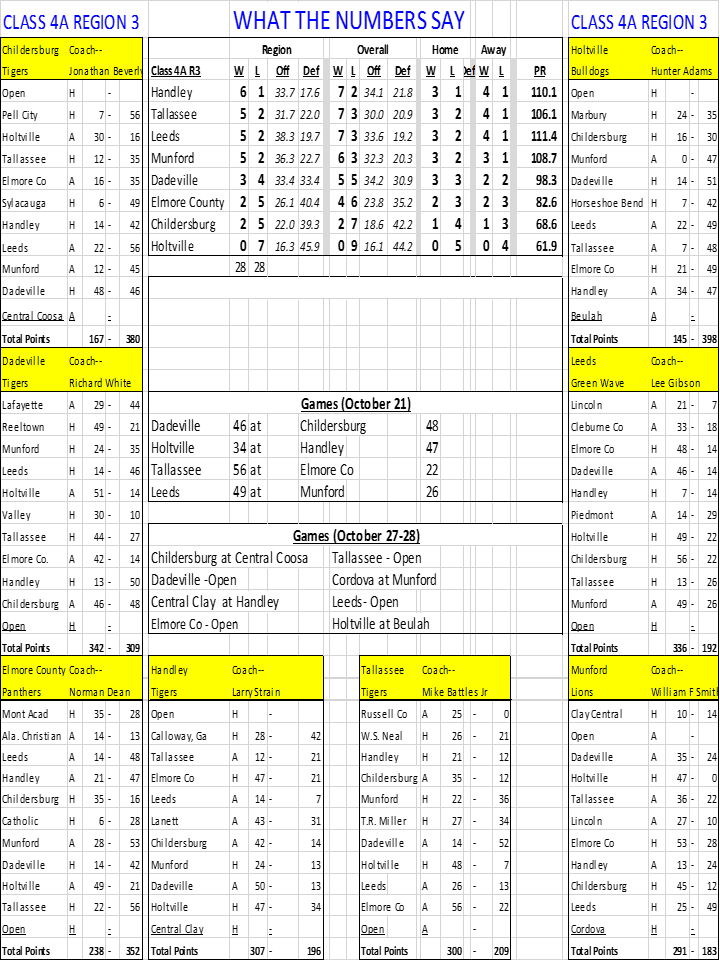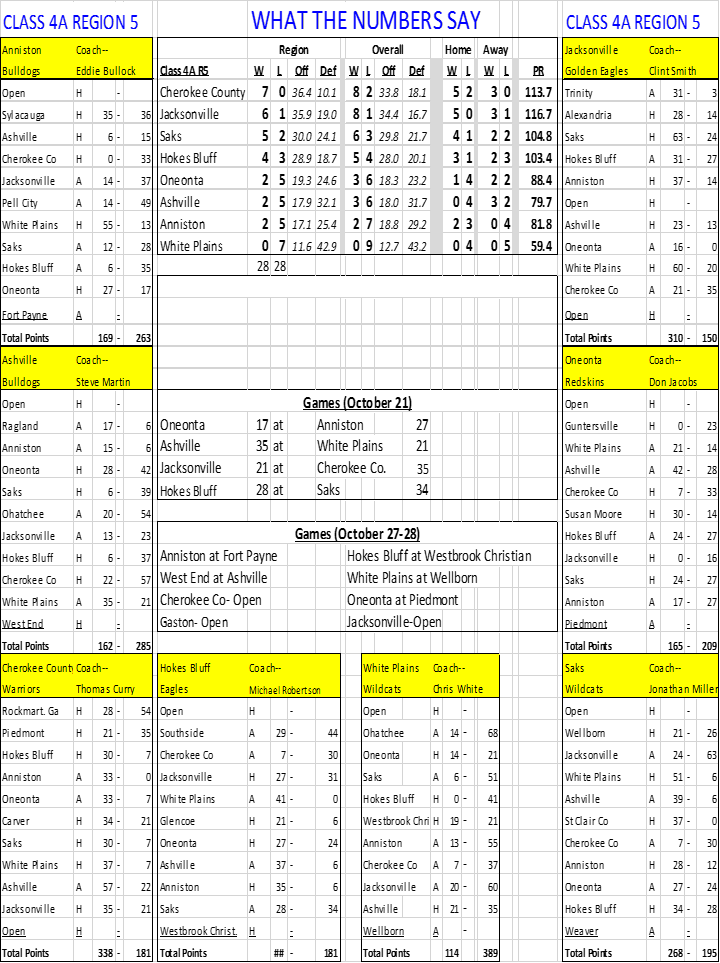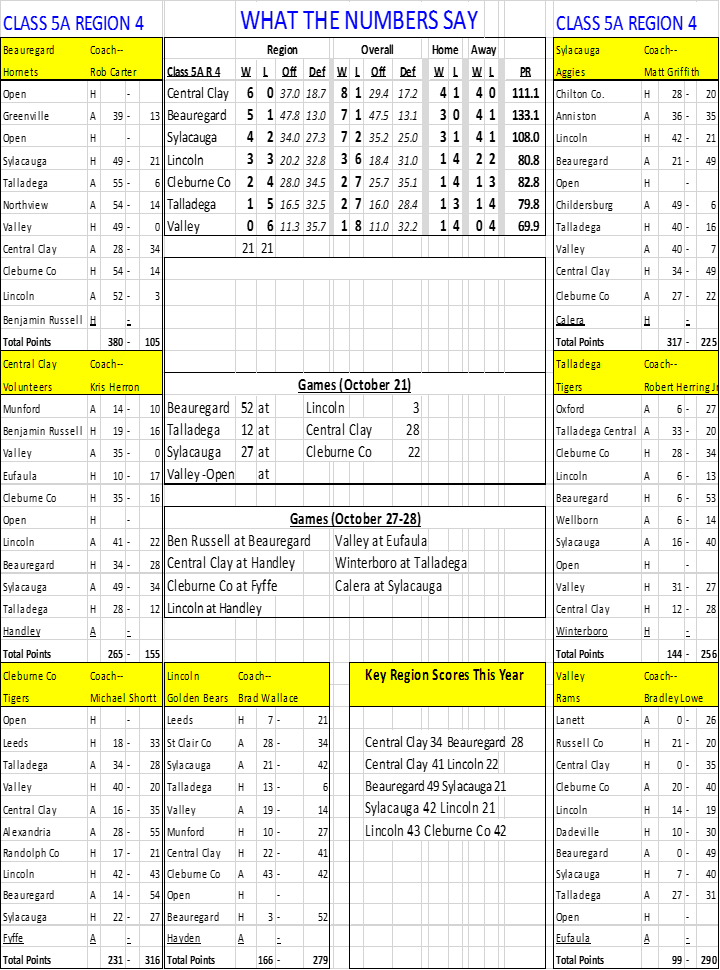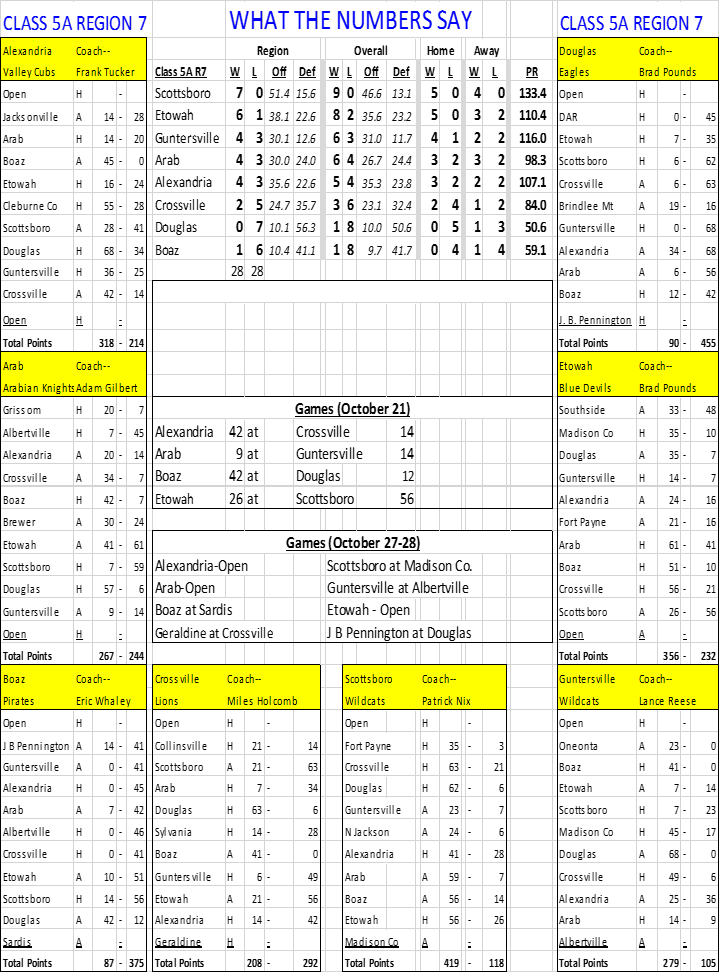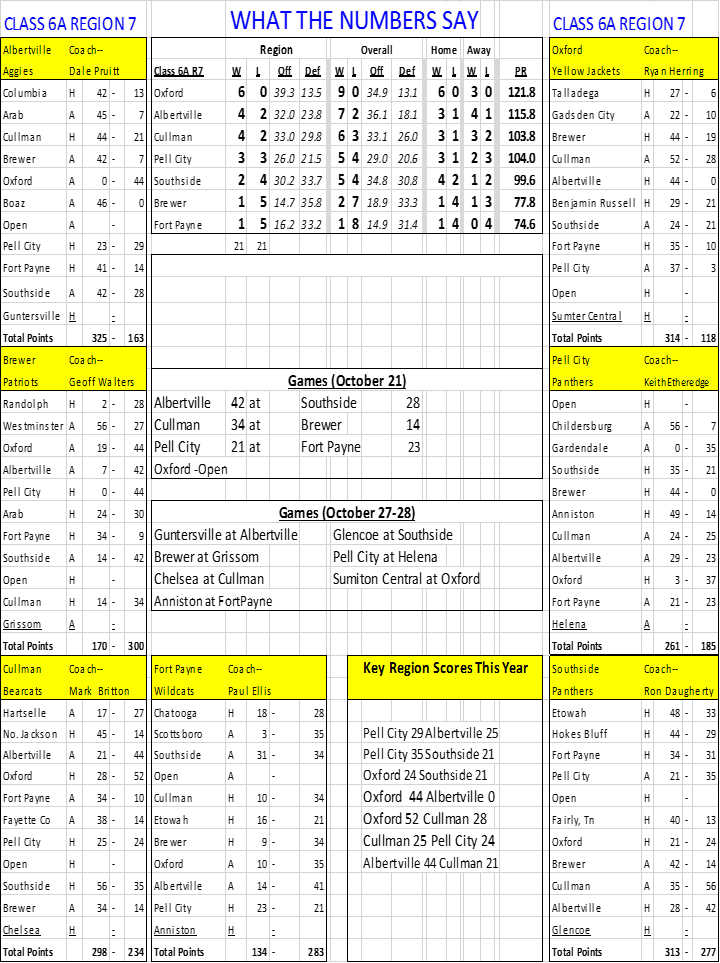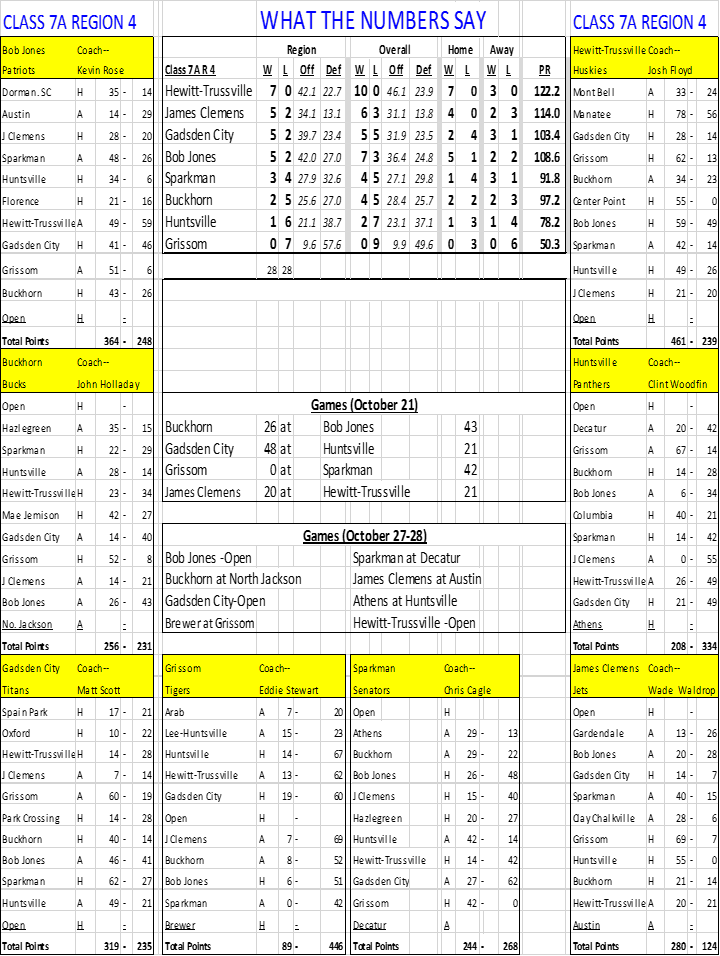 HERE'S WHAT IT MEANS
Class 1A Region 4
The Wadley Bulldogs clinched the region title with an impressive 61-16 victory at Donoho and they only have three seniors on the entire team! Ragland really turned its season around and finished runner-up in the region.
Class 1A Region 6
Cedar Bluff takes the region title with a dramatic win over previously unbeaten Spring Garden. Woodville claims the third spot with a close win over Coosa Christian
Class 2A Region 5
Lafayette continues to pile up unbelievable offensive numbers with 66 points over second-place Lanett last week; it is averaging 56 points a game. Reeltown clinched the third playoff spot and Horseshoe Bend clinched the fourth with a win over Woodland.
Class 2A Region 6
Fyffe just continues to roll over everybody as it blasts Gaston 56-14. Sand Rock takes second place, while Gaston is third and Collinsville claims the fourth playoff spot with a win over Section.
Class 3A Region 5
Piedmont wrapped up the region title Oct. 14 and was off last week. Ohatchee had already clinched the No. 2 spot. Randolph Co slipped past Wellborn to claim the third playoff position and Weaver pounded Pleasant Valley to take the fourth position.
Class 4A Region 3
Handley clinched the region title with a win over Holtville. Tallassee beat Elmore County to finish second after Leeds upset Munford to claim the third spot. Munford held on for the No. 4 spot.
Class 4A Region 5
Cherokee County knocked off Jacksonville last week to win the region championship. Saks defeated Hokes Bluff to finish third, with Hokes Bluff fourth.
Class 5A Region 4
Central Clay clinched the region championship, while Beauregard is still trying to figure out how it finished second. Sylacauga won at Cleburne County to claim third place and Lincoln claimed fourth place despite being beaten 52-3 by Beauregard.
Class 5A Region 7
Scottsboro showed how strong it is by demolishing Etowah in the region title game last week. Guntersville and Arab managed to eke out playoff spots, while Alexandria just missed making the playoffs on tiebreakers.
Class 6A Region 7
Oxford was off last week and is the region champion. Albertville moved all the way to second place with a comeback win at Southside. Cullman finished third and Pell City finished fourth after being shocked by winless Fort Payne.
Class 7A Region 4
Hewitt-Trussville stayed unbeaten and won the region title with a win at James Clemens. The Jets finished second in the region. Red-hot Gadsden City blasted Huntsville to grab the third spot and Bob Jones took the fourth playoff spot.