Local golf notes
Fite among 3 county players in centennial State Am, Sunny King Charity Classic practice, Rogers advances in Drive, Chip & Putt
By Al Muskewitz
East Alabama Sports Today
Even if he weren't a director in the Alabama Golf Association or exempt into the field, Freeman Fite would have done everything possible to play in this week's landmark State Am.
It's being played at the Country Club of Birmingham, one of the Anniston Country Club champion's favorite golf courses where he has played some of his best golf, and this year is the very special 100th playing of the event.
"It's exciting to have anything that's been around that long; that's a cool thing," Fite said. "It's really great any time you get to play in an event like this at a place like the Country Club of Birmingham. It's probably the best venue the state has to offer this year. I love that place."
Fite is one of three Calhoun County players in the tournament, joined by qualifiers Lance Evans and Dustin Travis. Fite and Evans play at 9 a.m. on opposite sides of the golf course in Thursday's opening round; Travis plays in the final pairing of the day at 2:30 p.m.
"It's kind of cool being involved in the hundredth," Evans said. "I've played the Country Club of Birmingham a few times in the last few weeks and it is in phenomenal shape.
"I don't have any business playing with the limber backs, but I enjoy the competition and the format. I'm just going to go out there and give it all I've got and have fun. It would be cool to finish the 100th in a good spot."
For Travis, the appeal is more about playing in the State Am for the first time (in his first attempt to qualify) and on a course he has never played before. He qualified at Silver Lakes, as did Evans.
"There's a little bit excitedness and nervousness at the same time," Travis said. "I'm excited because of the tournament and kind of nervous because I know the competition that's going to be there."
Because it's the 100th year the players who make the cut this weekend are in line for some "extra goodies" to commemorate the anniversary. "I think they'll be pretty happy with what they get," Fite said.
Fite has more than just making the cut on his mind this week. He'd like a top 10 finish for a big haul of player points to better his chances for one of three Alabama spots in the USGA State Team Matches back at the CC of Birmingham in September — shortly after the arrival of his second child. He is currently tied for 14th in player points, which got him this week's exemption.
If he can avoid that one bad hole each day that infected three of his four rounds last year at Mountain Brook Club it could happen.
"This is the kind of golf course where it would set up well for me to be able to contend because it will be a lot harder for one of those really good college players who play all day every day … to shoot 10- or 12-under," Fite said. "It's a very demanding golf course.
"I've heard the greens are very firm. They've had Southern Ams where 3-, 4-under won. The year I led after the first round I want to say 3-, 4-under won. It depends on how they set it up. If they have it set up hard that makes it easier for me to content. But I've got to play well.
"I've played some of my best golf there, but I've got to play well … and hope one of those guys don't shoot 10- or 12-under."
Here are the locals' pairings for the first two rounds Thursday and Friday:
9 a.m. (1)-2 p.m. (10): Chris Jones, Birmingham; Richard Douglas, Trussville; Freeman Fite, Anniston.
9 a.m. (10)-2 p.m. (1): Lance Evans, Oxford; Joseph Fortner, Birmingham; Adam Jacobs, Arab.
2:30 p.m. (10)-9:30 a.m. (1): Blake Schambeau, Hoover; Bernard Scott, Trussville; Dustin Travis, Anniston.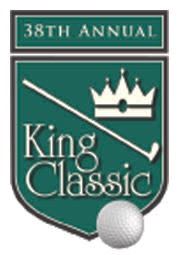 SUNNY KING PRACTICE: It's just about a month before the first shot will be fired in the 38th Sunny King Charity Classic.
Plenty of spots are still available for the event, July 8-10 at Anniston Country Club, Silver Lakes and Cider Ridge Golf Club. Teams can register through the tournament website (www.kingclassic.com).
Practice rounds will be available at all three venues starting June 20.
Silver Lakes is offering unlimited practice rounds at $22 per player. Anniston Country Club is offering a one-time practice round at $25. Cider Ridge is a bit more complicated and pricier.
Here is the Cider Ridge practice round schedule and rates:
June 20-23 and 27-30: $29 after 10 a.m.
June 24-26, July 1 and July 3: $39 after noon
July 2: No practice rounds available
July 4: $39 after 1 p.m.
July 5-7: $29 after 11 a.m.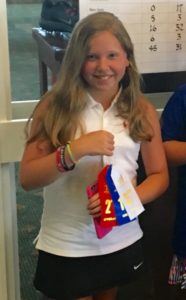 FIRST STEP TO AUGUSTA: Isabel Rogers' run to Augusta National got off to a nice start Saturday when she finished second in the girls 10-11 division of the Drive, Chip & Putt local qualifier at Silver Lakes. It's the third year in a row she has made it through local qualifying.
Bel scored 85 total points, winning the chipping competition (32). She advances to the regional at Chateau Elan on July 27 along with the qualifiers from four other sites.
The championship round will be played at Augusta National the Sunday before The Masters.