Saturday happenings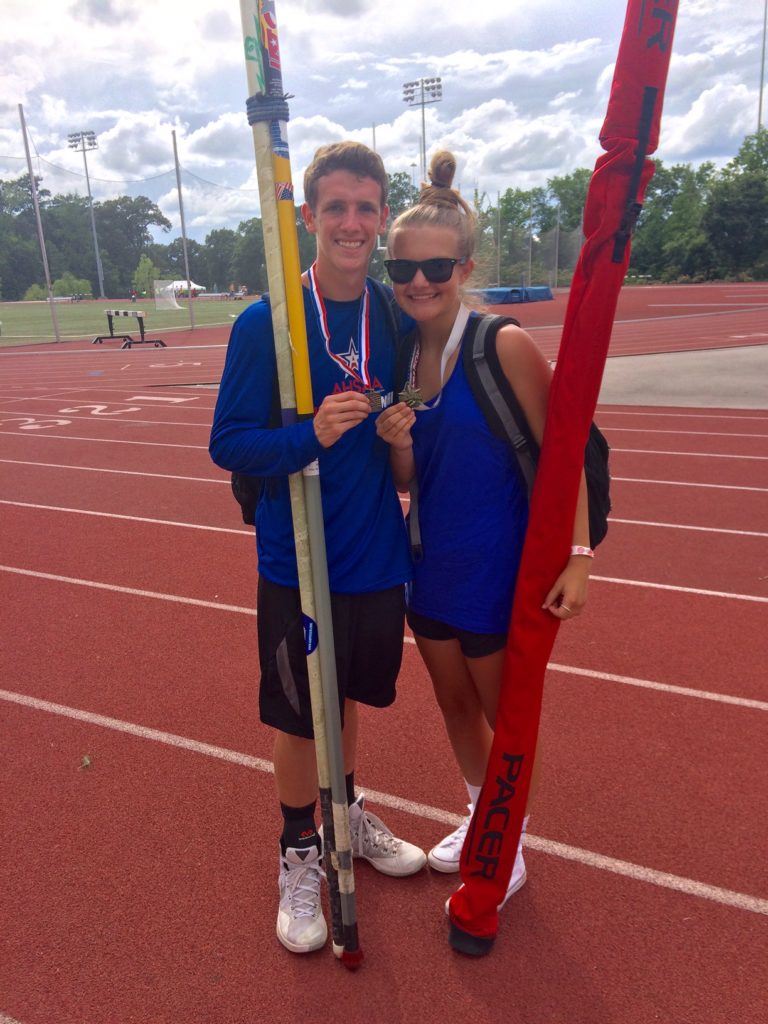 By East Alabama Sports Today
BIRMINGHAM — White Plains athlete Grey Young won gold and Matthew Moore got silver in their respective events at the USATF Alabama Open, Masters & Youth Championship, at Birmingham Southern Saturday.
Young (pictured right) won gold in the girls 17-18 javelin with a throw of 95 feet, 3 inches; she won by 16 feet. Moore (left) took second in the boys 17-18 pole vault with a height of 11 feet, 4 1/2 inches.
Both are the current school record holders in the events.
Young will compete next week in the Alabama State Games at Troy, while both will compete the following weekend at the Alabama Junior Olympics in Selma.
NATIONAL RANKING: Alexandria state champion Christian Knop found himself on the national radar at the end of the school year.
Knop was ranked 30th at 170 on Wrestling USA Magazine final rankings of the best 2015-16 high school freshmen and sophomores that came out May 1.
Weaver's two-time state champion Nick Souder was ranked 25th among juniors at 113.
Seven factors were considered in the rankings, the poll explained, only one of which was the state high school championship. Knop completed an undefeated high school season when he won the title at Huntsville this season.
Knop is coming off double gold at the Southeastern Regionals at the World Congress Center in Atlanta. He won Cadet 195 in freestyle and Greco-Roman. He is headed to the Alabama State Games for the first time next week.
FIRST MEETING: Chris Randall is scheduled to meet with the players in his White Plains golf program for the first time since being named head coach Sunday night.
Randall, the Wildcats' boys varsity basketball coach, was installed as the coach after Marcus Harrell was removed following an impasse over his desire to award all the players in his state championship girls program championship rings. Reaction has been swift and heavy since East Alabama Sports Today broke the story with the majority of responses on social media supporting Harrell.
There are private entities willing to buy the rings, but don't think they have the access or approval to get them from the same source as the school system.