Lady Cubs rule county
Alexandria scores late in the game, beats Oxford for Calhoun County Tournament title; O'Dell named MVP
By Al Muskewitz
East Alabama Sports Today
OXFORD – Lauren O'Dell was fighting back tears as she made her way through the crowd of teammates and wellwishers down around the dugout, but she wasn't sad. Far from it.
The Alexandria pitcher had just been named most valuable player of the Calhoun County Softball Tournament, an honor she would happily extend to the rest of her teammates, and her outpouring of emotion was a combination of joy, pride and accomplishment.
Alexandria pushed a run across in the eighth-inning tiebreaker on an error and O'Dell made it stand in the bottom of the inning as the Lady Cubs beat Oxford 3-2 Friday for their first county softball title since 2011.
"I'm beyond proud of my teammates," O'Dell said. "They picked me up when I got in a hole. I am just overwhelmed with joy and happiness for this team."
Millie Burt scored the go-ahead run when the Lady Jackets threw behind her on Mattie Wade's stolen base attempt and the ball went through third baseman Ashlyn Miller's glove and into left field.
Second-ranked 6A Oxford (27-8), playing its fourth game of the day after dropping into the losers bracket Thursday night, gave it a shot to extend the game. It sacrificed the tying run to third in its half of the eighth, but O'Dell showed her bulldog toughness and worked out of it with a strikeout and a game-ending pop to the infield.
She was driven in the championship game by the memory of a poor outing against the Lady Jackets at home a couple weeks ago and was determined that would not happen again.
"I will say they embarrassed us on our home field and that wasn't OK," O'Dell said. "That was our fueling fire. I can tell you that was mine going into that last inning.
"Me and (coach Brian Hess) were on an understanding that that was not going to happen. We were going to do what we had to do to get it done no matter what it was and no matter what it cost. We talked earlier in the day — we were going to shut this out in two games; we weren't playing three. We weren't going the extra game. We were going to play it two and be done with it."
The Lady Cubs (26-9) were handcuffed early by Oxford pitcher Rylee Waldrep, but finally reached here in the sixth, tying the game with two runs that scored on a couple infield errors.
Waldrep retired the first 11 Lady Cubs she faced, including a string of nine straight strikeouts. She fanned 14 in total, but only four over the final four innings. She was named outstanding defensive player of the tournament.
"This is big for a lot of reasons," Hess said. "Beating them for the last couple years has been a tough go.
"I really didn't know how they were going to respond tonight. We struggled against Rylee early, but fortunately we were able to adjust."
Oxford took a 1-0 lead in the second when Amber Dempsey beat a close play at the plate after the Lady Cubs mishandled Ashlyn Miller's grounder to short.
It stayed that way until Burt and Summer Watts scored when Catelyn Howell beat out her two-out infield roller and the Lady Jackets' throw back across the diamond got away. Oxford tied it in the bottom of the inning on Hayley Lyner's RBI single.
The Lady Cubs was in position for the go-ahead run in the seventh, but Jessica Shaw's blast to left-center that looked like it left the yard hit the base of the fence for a double and she was stranded there.
Alexandria beat Pleasant Valley 9-4 in its only other game of the day to reach the championship round. Oxford beat Wellborn (11-0), Piedmont (8-1) and PV (7-1) to reach the title game.
"We played four straight; we've played since 4 o'clock," Oxford coach Wendy McKibbin said. "I'm proud of my kids. They came out with grit, they came out on fire, they could have folded earlier in the day and they didn't. They fought, they battled, they played well.
"We came up a little short, but this is County Tournament, this isn't what we play for at the end of the season."
The teams will go at it again for lesser stakes but with no less intensity Monday at Choccolocco Park.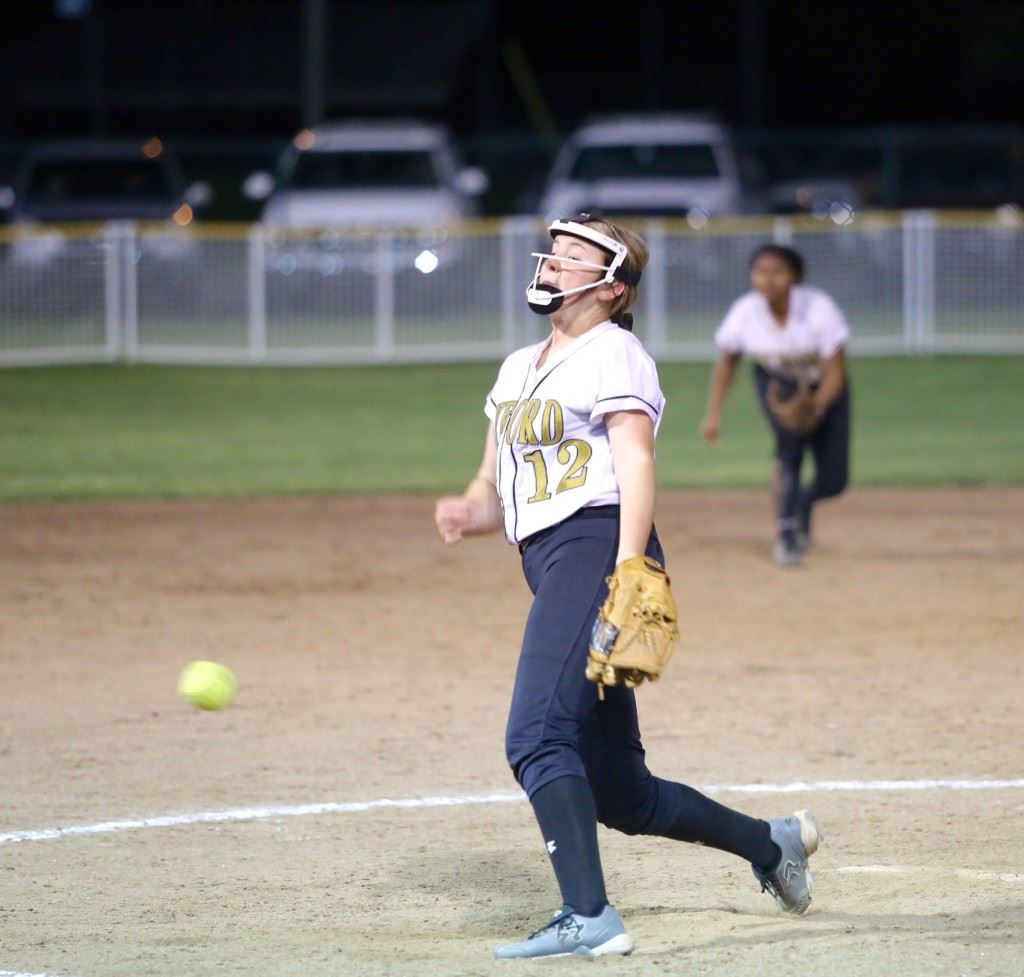 CALHOUN COUNTY SOFTBALL TOURNAMENT
Friday's Games
Winner's Bracket
Alexandria 9, Pleasant Valley 4
Elimination Bracket
Piedmont 6, White Plains 4 (White Plains eliminated)
Oxford 11, Wellborn 0 (Wellborn eliminated)
Oxford 8, Piedmont 1 (Piedmont eliminated)
Game 21: Oxford 7, Pleasant Valley 1 (PV eliminated)
Championship Game
Alexandria 3, Oxford 2, 8 innings
ALL-TOURNAMENT TEAM
Alexandria: Mattie Wade, Alyssa Carrizales, Summer Watts, Millie Burt.
Oxford: JoJo Skinner, Kaylynn Garrett, Taylor Ellison.
Pleasant Valley: Alisa St. John, McKinley Parris.
Piedmont: Kendall Pressley, Torre Roberts.
White Plains: Isabella Pinto.
Wellborn: Lauren Carroll.
Saks: Bethany Roberts.
Ohatchee: Taylor Hamm.
Outstanding Offensive Player: Catelynn Howell, Alexandria.
Outstanding Defensive Player: Rylee Waldrep, Oxford.
Most Valuable Player: Lauren O'Dell, Alexandria.