No elites, no problem for Woodstock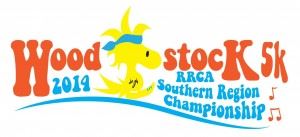 'It's still going to be an awesome day.'
– Race director Haley Gregg
By Al Muskewitz
East Alabama Sports Today
The traditional pack of elite international runners leading the field over the hill to a record finish might not be there, but organizers of the Woodstock 5K say it in no way lessens the draw of this year's race.
They still expect a field of nearly 1,300 runners when the starting gun goes off next Saturday at 7:30 a.m.
The elites, largely East Africans running collegiately in the United States, brought a special flair to the race, breaking the course record each of the last four years. Race officials typically picked up their tab and saw to their needs – then paid a $500 bonus for the records — but the loss of some funding has prompted them to forego that element this year.
Race director Haley Gregg wouldn't disclose how much the nearly two dozen elites cut into the race's bottom line and its contribution to local charities, but acknowledged their departure this year saves "enough to matter." It was uncertain if any of the elites have decided to enter on their own.
"I don't ever want to cut anything away from our participants and what we give to charity," Gregg said. "I made an executive decision we're not going to focus on them this year … and my board and committee didn't think it was a big deal. We've got some really great local runners and great runners who come out of Birmingham.
"Are they going to be able to beat the course record (14:05)? Probably not, but I don't think it's going to hurt our event. I think it's going to be a really great sporting event to watch. Before (the elites) were here it was an amazing event, community driven, a 100-percent volunteer effort. … It's still going to be an awesome day."
Gregg wouldn't rule out bringing the elites back into the fold, but not having them this year hasn't adversely affected registration. She said the race was "right on point" with its entries.
"It's still going to be just as fun," she said. "We're still going to be taking the necessary steps to make it a race that's different from others."
The money they've saved has gone back to the runners, providing them fun things like hiding premiums along their training runs like Easter eggs that include paid entries into the race. The entire field will continue to receive a sharp-looking T-shirt, a commemorative water bottle and a nice post-race party.
Race officials set a goal of giving $10,000 to community charities and the Anniston Runners Club. Last year they gave a little over $12,000. There is $3,400 in prize money to be awarded this year, including $500 to the overall winner and the bonus for setting a record.
Al Muskewitz is Content Editor/Senior Writer for East Alabama Sports Today. He can be reached at musky@wrightmediacorp.com and followed on Twitter @easportstoday1.

PROGRESSION OF WOODSTOCK RECORD
(Starting at 14:42)
2002 Scott Strand 14:24
2010 George Towett 14:19
2011 Reuben Mwei 14:16
2012 Patrick Choptoek 14:13
2013 Patrick Choptoek 14:05