Y swimmers vie for gold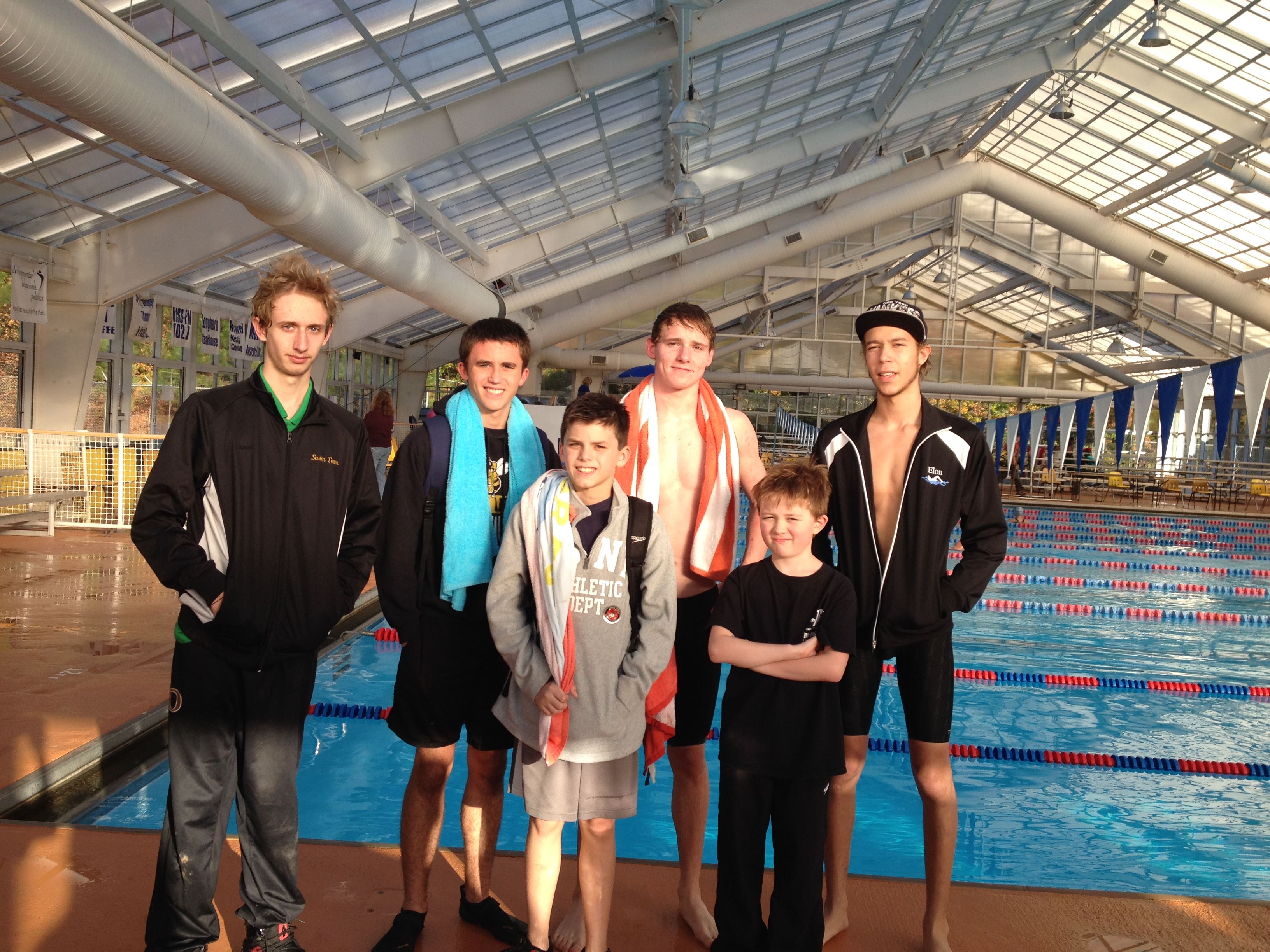 By Al Muskewitz
East Alabama Sports Today
Brandy Sanders thinks it's "kind of funny" the way backgrounds can collide into something awesome.
She and Johnnie Pearson grew up on opposite sides of the country, but the roads they've traveled intersected in Calhoun County nearly two years ago and their convergence has been a boon to the local swimming community.
Sanders came east from California, Pearson southwest from North Carolina. Together, they have taken the YMCA Blue Dolphins swim team to new competitive heights. Later this week, they're taking 10 swimmers to the Southeastern Championships at the University of Tennessee.
"I think it's kind of rare to find two people with the experience we have in a place like this," Sanders said. "It's kind of funny our backgrounds collide. We grew up under some of the same coaches. We never knew each other (prior) and sort of ran into each other in Alabama. He came to the Y and ever since we've started working together our team has gotten better."
Sanders has had the program since June 2008. Pearson has been on board as a volunteer coach since the Fall of 2012.
The Blue Dolphins have four swimmers in individual events and six others in relays in Knoxville this week.
Mikey Monday (50 freestyle); Molly Tiffner (50 and 100 backstroke, 50 butterfly); Sterling Kelly (50 and 100 breaststroke, 50 butterfly, 100 freestyle, 200 IM) and Cade Hilbun (50 and 100 backstroke) will compete in individual events.
Elon Bush, Trace Hilbun and Colton Smith are swimming in two senior boys relays. Molly Tiffner, Margaret Tiffner, Susan Tiffner and Suzanna Reaves are competing in two 10-and-under girls relays.
Sanders, who swam for high school and club teams in Irvine, Cal., will be with the 12-and-unders. Pearson, who swam at Auburn, will be with the older boys.
"I don't know that we're seeded to win (any events), but they're definitely in the top 10 and that's a pretty big accomplishment," Sanders said. "Mikey has a chance to qualify for the YMCA Nationals, like hundredths of seconds."
For the last four years, in addition to the Blue Dolphins, the YMCA has partnered with Calhoun County schools, Oxford and Sacred Heart, to run their competitive swim programs.
Two of their success stories, Saks' Monday (University of the Cumberlands) and Bush (Lindenwood University), are said to be the first athletes from the county to sign collegiate swimming scholarships and Sanders believes "more are on their way." Trace Hilbun and Smith, two rising seniors at Oxford, are expected to be the next in line.
"I definitely want this to be like a big thing in Calhoun County," Bush, a breaststroker, told TV 24 at his signing in April. "Swimming is very underappreciated and I'm hoping this will get us started here."
Al Muskewitz is Content Editor/Senior Writer of East Alabama Sports Today. He can be reached at musky@wrightmediacorp.com