Wigington, Fite maintain SKCC lead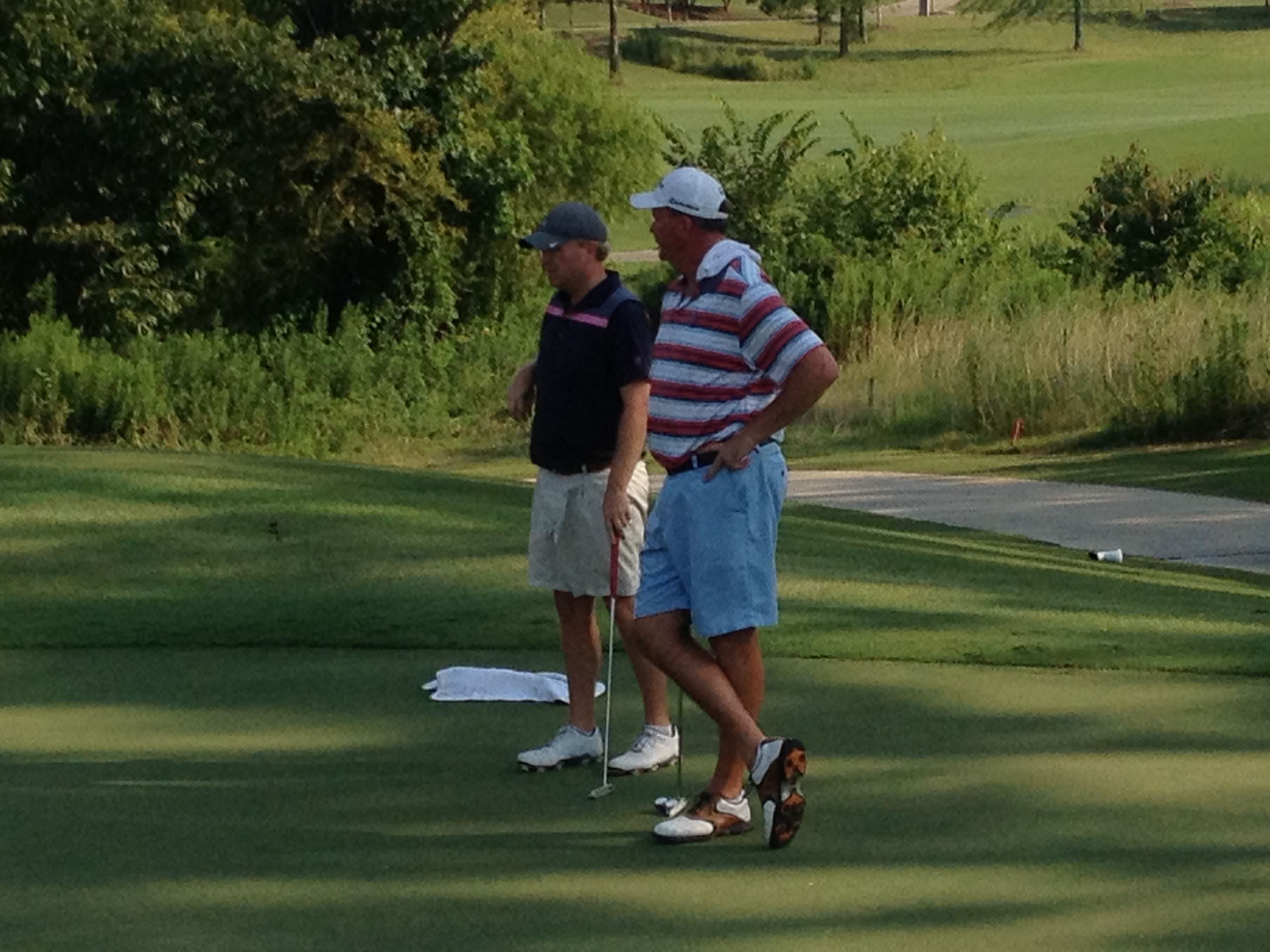 By Al Muskewitz
East Alabama Sports Today
OXFORD — Gary Wigington and Freeman Fite may not have played as well as they did the day before, but they still maintained their two-shot lead in the Sunny King Charity Classic.
The first-time partners backed up their record-tying opening round with a 12-under-par 60 Saturday in the scamble at Cider Ridge Golf Club for a two-day total of 30-under 114.
They lead by two shots over Lance Evans and Ryan Howard, who also shot 60. Jeremy McGatha and Brennan Clay and defending champions Garrett Burgess and Cypress Hathorn are another shot back, followed by three teams at 119.
McGatha and Clay climbed into contention with a 14-under 58, tying Ott Chandler and Nathan Bennett for the lowest rounds of the day.
Brandon Roberts and Mike Lewis scored holes-in-one in back-to-back groups on No. 17 at Cider Ridge.
After the round, the Ford Mustang Championship flight was split into A and B Divisions. Scores of 126 and better — 21 teams — will play in the Championship A flight tomorrow.
The Wigington-Freeman round featured three eagles on the front nine.
Pairings for Championship Sunday at Anniston Country Club will be adjusted later tonight to reflect the second-round results.
Check back for further updates.
LEADERBOARD
Wigington-Fite 54-60–114 (-30)
Evans-Howard 56-50–116 (-28)
Burgess-Hathorn 58-59–117 (-27)
McGatha-Clay 59-58–117 (-27)
Cole-Rogers 60-59–119 (-25)
Ellison-Shields 58-61–119 (-25)
Bryan-Weaver 57-62–119 (-25)