SKCC notebook: Of aces, big money & high-powered friends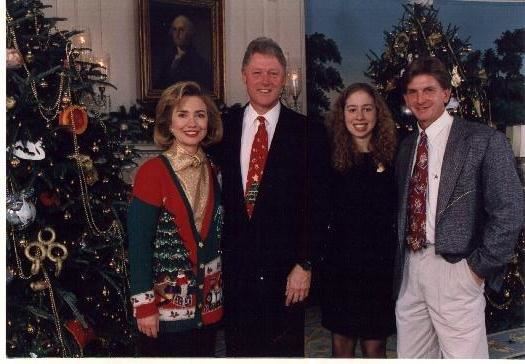 Complete SKCC scores can be found at www.kingclassic.com
By Al Muskewitz
East Alabama Sports Today
OXFORD – Making your first hole-in-one is always a memorable moment, but it seems even better when it's in a tournament with something on the line.
Brandon Roberts has been playing golf only a few years and made his first hole-in-one Saturday during his second round of the Sunny King Charity Classic at Cider Ridge Golf Club.
The 32-year-old Oxford resident aced the downhill par-3 17th from 162 yards with a pitching wedge.
"It was a good shot, or ball flight," he said. "(Pairing partner) Andrew (Brooks) hit pretty much the same club and hit it left of the hole and it stuck. I gave it a little more, it went about 18 feet past the hole, sucked back and rolled in."
His Classic teammate, Shane Lilly of Vestavia Hills, said the players in their group at first were more excited about the ball going in the hole than Roberts.
"The three of us were jumping up and down and he was just … there," Lilly said. "I think he was kind of dumbstruck like, 'Wow, it went in,' but it was all over the pin the minute it left the club head. It was cool, especially for somebody who had never had one before. I've been playing 30 years and I've had one. I was proud for him."
Roberts has a double eagle in his short golfing career, but figured he might go that long before getting an ace because "I don't play good on par-3s."
He might be selling himself short. In last year's Sunny King Classic he hit the flagstick on Mindbreaker No. 2 at Silver Lakes. On Friday, he hit it to within a foot on Mindbreaker No. 4.
And just the other day, he was in the group that witnessed Marcus Harrell's practice-round ace on No. 16 at Anniston Country Club. The next day he learned Jeremy McGatha made one in his practice round at Cider Ridge — on No. 17.
The 17th was a popular hole for aces Saturday. Not more than 15 minutes after Roberts, Mike Lewis aced the hole in the next group. It was Lewis' fifth hole-in-one.
Both Roberts and Lewis are expected to receive the tournament prize of airline tickets for travel within the continental United States. That'll be another first for Roberts.
"I've never flown before; I don't know what I'll do," he said. "I will go somewhere. Maybe Vegas. I think I'd do good in Vegas."
TAKING THEIR SHOT — Lilly, Mike Sims and Randy Lipscomb all have a possible date with destiny Sunday. All three were drawn for the big-money shots contested at the conclusion of the day's round at Anniston Country Club.
Lilly was drawn for the $25,000 putt, Lipscomb for a $100,000 fairway shot and Sims for a fairway shot worth $1 million.
"It's a great opportunity to have the chance to do it," Lilly said. "I'm a good putter. Up until this weekend that's about the only thing I could count on and I haven't been able to make one at all. You never can tell, though, lightning may strike in a bottle. I'm not nervous about it. You either make it or you don't. Having an opportunity to do it is great."
Lipscomb understands the odds are long for his attempt — the fairway shots are from 165 yards — but he's a lot like Masters champion Bubba Watson in that if he has a swing, he has a shot.
"It's kind of like winning the lottery; you can't win it unless you've got a ticket," he said. "I've seen the people (attempt) it in the past. I wish they still had the big hole – that would definitely improve my odds a lot more."
FRIENDS IN HIGH PLACES – Bet there aren't many players in the Sunny King Charity Classic who can say they have a partner with connections to The White House — past and maybe future.
But Oxford's Jerry Kemp is playing in this year's championship flight with a Texas Class A PGA pro, Lonnie Grigsby, who just happens to be a second cousin of former President Bill Clinton.
And he's not just some distant relation. Grigsby has been to The White House and the Arkansas Governor's Mansion during Clinton's administrations. Clinton even went to Bells, Texas, to attend the funeral of Grigsby's mother in 2009, the last time Grigsby saw him.
Grigsby hasn't played with the former president, an avid golfer whose foundation helps present the PGA Tour's Humana Challenge, but Grigsby said "he tells me all the time" they're going to get up a game.
"If I wanted to call him right now, I could get him," Grigsby said.
Next month at the PGA Championship, Clinton will receive the 2014 PGA Distinguished Service Award and as part of the family Grigsby will be there. He has invited his long-time friend Kemp to tag along.
Who knows, there may even be a trip to the White House in it for him in the future – if Hillary Clinton makes a run for it in 2016.
"I think she's going to go," Grigsby said.
For now, all the talk is golf. The team has posted a pair of 69s this week as Grigsby is fighting through the effects of recent dental surgery. On Saturday at Cider Ridge, Kemp eagled No. 9 on his own ball. He was the statistical champion in fairways hit last year on the Calhoun County Golf Tour.
GOING LOW — The two best rounds of the day Saturday at Cider Ridge were 14-under-par 58s turned in by the teams of Ott Chandler-Nathan Bennett and Jeremy McGatha-Brennan Clay. Both did good things for their owners — one got them in contention, one left them feeling a whole lot better about themselves.
Chandler and Bennett got through their scramble round at Silver Lakes in 63, but jumped all the way up into a tie for 10th with their round Saturday. They played the front nine in 9-under 27 with seven birdies and an eagle and they birdied six of their last seven holes of the day – and they had a bogey.
Altogether, Chandler had eight birdies and Bennett had seven birdies and an eagle.
"Fourteen (under) with a bogey is pretty good," Chandler said. "Nathan drove the ball good today and that's the difference between yesterday and today. We don't have a chance to win, but it was nice to put a good round together. We fought like warriors today."
The round McGatha and Clay put together gives them a chance to win today. It got them two shots closer to the leaders than the day before, putting them three shots off the lead.
They had six birdies and an eagle on the front and six birdies on the back, including Clay's chip-in on 18 that gave McGatha the chance to use a mulligan to set up an potential eagle.
"We're three shots back; that's better than we could ask for after yesterday," McGatha said.
DOWN TO THE WIRE — All nine flights are expected to come down to a Sunday shootout as no more than two shots separate the leaders in any division.
Hank Smith-Patrick Cushman and Josh Poole-Rick Taylor are tied for the lead in the Championship B flight – with two teams tied one shot back.
Chris Hubbard-Nick Hubbard hold a two-shot lead in the Acura MDX flight after shooting 59. Ryan Huff-Chase Thomas hold a one-shot lead over two teams in the Honda Accord flight. Zach Hiett-Tim Gann are one shot ahead in the Toyota Avalon flight.
Mike Abney-Mike Sims and Jason Lett-James Lett share a one-shot lead in the Ford F-150 flight. Steve Rogers-Blake Lowry (Honda Civic), Jonathan Chandler-David Crumley (Toyota Tundra) and Heath Waldrop-Greg Rainey (Scion FRS) all hold two-shot leads in their respective flights.
Al Muskewitz is Content Editor/Senior Writer of East Alabama Sports Today. He can be reached at musky@wrightmediacorp.com