Tide gets an Ace
Updated: November 17, 2023
Spring Garden standout Austin, a national recruit in women's basketball, announces commitment to play for Alabama.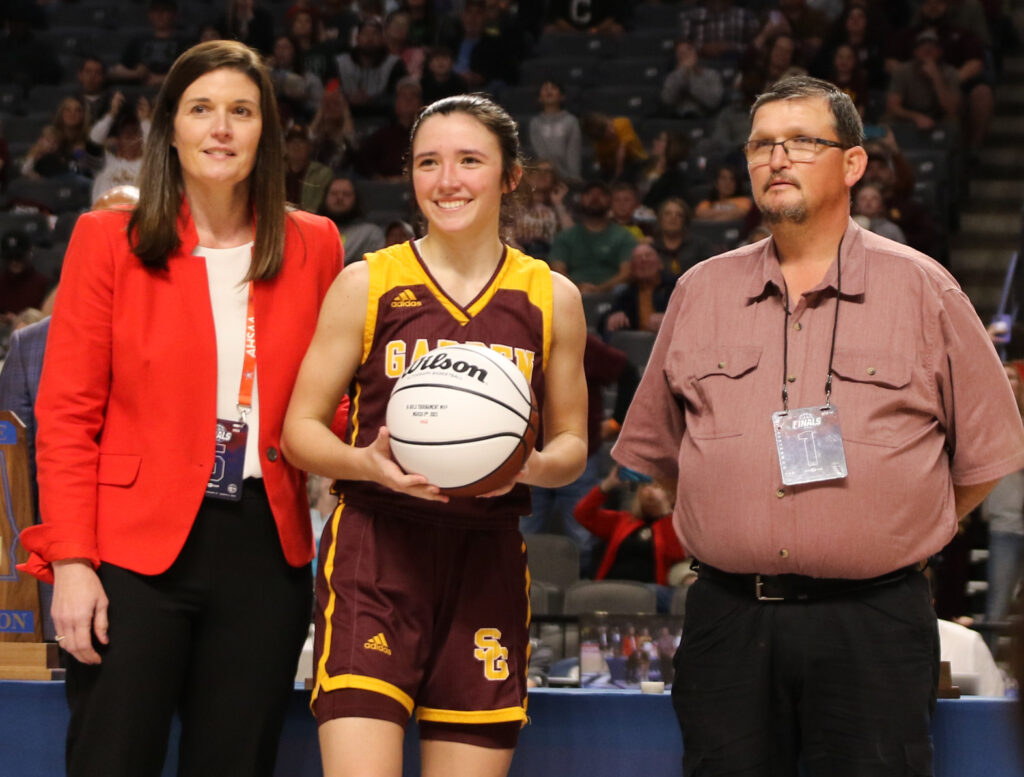 By Joe Medley
East Alabama Sports Today
Ace Austin goes by her middle name, which was inspired by a former Tennessee women's basketball star.
When it came time for Austin to choose where she wants to play college basketball, her heart said her home's in Alabama.
The Spring Garden junior, a national recruit on the women's basketball scene, announced her decision to play for the Crimson Tide via social media Friday.
"Staying home," Austin posted with a heart emoji and hashtags #RTR and #committed.
"I am grateful and honored to say that I am committing to play basketball at the University of Alabama!" she said. "I am so thankful that God has given me this opportunity! I want to say thank you to my family, coaches, teammates, teachers, friends and the entire Spring Garden community who have supported me throughout this journey! I am so thankful that Coach Curry and the entire coaching staff have given me this opportunity to be a part of the Bama family! ROLE TIDE!!"
Named after former Tennessee guard Kristen "Ace" Clement, Austin is a three-time, first-team All-State selection and the reigning Alabama Sports Writers Association Class 1A player of the year. She helped Spring Garden win state basketball titles in 2020 and 2023 and a state volleyball title earlier this month.
Her reported offers included Alabama, Arkansas State, Auburn, Belmont, Clemson, Florida State, Jacksonville State, Marquette, Mississippi State, Missouri, Murray State, Southern Mississippi and UAB.
What put Alabama over the top? It didn't hurt that Alabama coach Kristy Curry attended Spring Garden's Class 1A volleyball final against University Charter on Nov. 2 in Birmingham.
"There were many reasons, but it just felt like home for multiple reasons," Austin said. "Their coaching staff, their players, their culture there, they've always had that family-and-home culture, and they've treated me phenomenal through all of these years that they've been recruiting me.
"They've showed how bad they've wanted me. They've put in a lot of effort. I mean, considering they came the state championship volleyball game, that was one thing. There's not many coaches out there that will do that, and that kind of showed me that they really wanted me."
As for announcing her decision with two full high school seasons ahead of her, Austin said it was time.
"I had a lot of thinking, and I just said, what other schools are out there that are like that, that I want to go do?" she said. "Alabama was the only school that I felt like that toward, and I believed, when it's time, it's time, and I felt like it was time."