Rough reaction
Updated: November 17, 2023
Top players, coaches of top teams come out swinging after high school Calhoun County golf tournament cut from two rounds to one.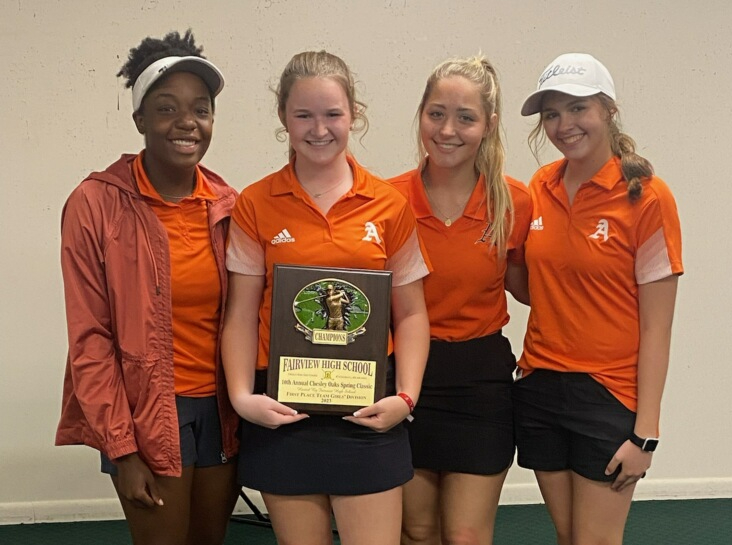 By Joe Medley
East Alabama Sports Today
A vote to reduce the Calhoun County high school golf tournament from two days to one has landed in the rough, when it comes to reaction from the county golf scene.
"The county tournament has always been a special event for me," said White Plains senior Isabel Rogers, the reigning girls' champion. "I feel that playing 36 holes makes it feel like a real tournament, while 18 just feels like a regular match."
The tournament has played out on a Friday-Saturday format but will switch to Monday only, starting in 2024. The tourney is scheduled for April 1, at Pine Hill Country Club.
The county coaches and principals association voted to half the county tournament at the Aug. 23 administrators meeting. Word of the change found its way around the county high school golf community, and some took to social media this week to voice opposition.
White Plains is the host school for county championships in the 2023-24 school year, and White Plains principal Andy Ward fielded a proposal for the change.
"I don't remember who proposed (it)," he said. "It went to the coaches and principals association for a vote, and the association voted to have the tournament in one day.
"It was also proposed for the county track to move to two days, but the association voted against that, and it will remain one."
The track meet plays out on a Wednesday and will again on April 3 of 2024.
Spring is prom season, and moving the golf tournament away from a two-day, weekend format accommodates players who might choose not to play because of proms.
Administrators have made other accommodations for proms. Alexandria's prom often falls on Saturday during the baseball tournament, and administrators rework the schedule so the Valley Cubs can play an early game.
It's unclear whether earlier tee times could give golf players enough time to get ready for proms. An 18-hole round typically lasts four to five hours.
A two-round, weekday would mean two days out of school for players.
Coaches and players from teams typically competitive to win the tournament say halving it takes something away from it.
"I think it's the worst thing ever," said White Plains' Sawyer Edwards, the 2022 champion and 2023 runner up. "Everyone on my team looks forward to playing two days of golf to figure out the real champion. A one-day tournament is a lot easier than two days. You have to play two days of good golf to win a two-day (tournament). With a one-day, you just have to play one good round. The two-day is way harder on your mental game.
"It will change a lot."
White Plains' coach Chris Randall, whose boys' team won its fifth consecutive county title in April, said he's "extremely disappointed" in the change.
"Day two of the Calhoun County golf tournament is our players' favorite golf day of the year," he said. "I'll have to say mine, as well.
"Nothing like the excitement of that final day. Very disappointing."
Alexandria coach Craig Kiker, whose girls made it back-to-back county titles in April, said Alexandria principal Jason Deason consulted him. Deason said he voted to keep the tourney at to days.
"When asked about it, I told Mr. Deason to vote for a two-day tournament," Kiker said. "If it would have been one-day last year, our girls would have gotten beat. 
"We have three to four teams every year in the county that qualify for the (two-day) state tournament, and the county tournament is/was good preparation for that. That's the reason it was two days."