Brooks changes roles
After leading Oxford to its second state baseball title on his watch, Brooks will step away from coaching to move into athletics administration.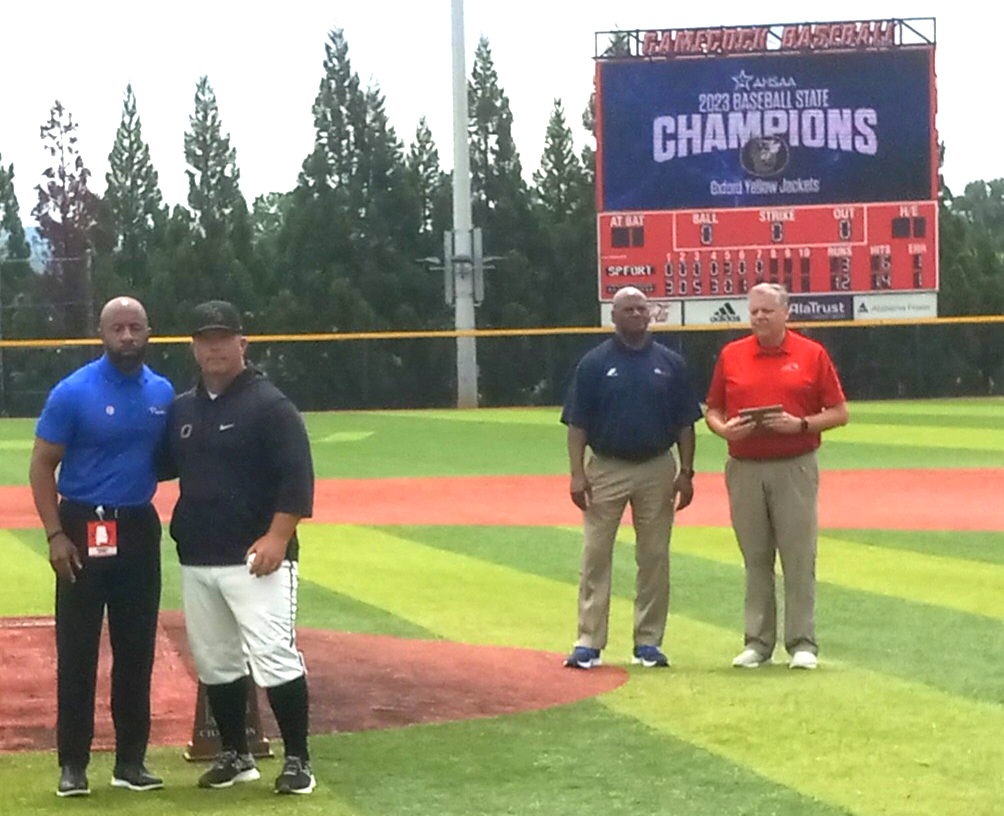 By Joe Medley
East Alabama Sports Today
One of Oxford High's most high profile coaches has moved into administration.
Wes Brooks, who coached Oxford's baseball team to its second Class 6A state title in May, will relinquish coaching duties in baseball and assume full-time duties supervisor of safety, operations and athletics for Oxford City Schools, the school system announced Tuesday morning.
The Oxford City School Board voted on the move at its Tuesday meeting. Brooks met with his players Tuesday morning.
"We all think about our next steps, and I've been thinking about mine for a while," Brooks said in a released statement. "Not many opportunities come up to advance into supervisory athletic roles, and especially not at your own school.
"It's tough leaving the baseball team, probably the hardest decision I've had to make in my career. I'll miss those kids. I'll only be a few steps away on campus, ready to support and help transition the program to the next coach."
Brooks' new job duties will include scheduling for the new Champions Athletic Center, the high school's new athletics facility, Oxford athletics director Larry Davidson said.
Brooks will continue to coach the girls' flag football team. He coach both of the team's seasons, and daughter Skylar, an eighth-grader, plays for the team, which reached the 6A title game last season.
Brooks' move will end his 18-year run as Oxford's baseball coach. The Yellow Jackets won state titles in 2012 and 2023.
His most recent team won its final 19 games and swept Spanish Fort in the 6A title series to finish 39-6. The team tied the school record for wins, and its nine-member senior class included five college signees.
Brooks also coached alma mater Wellborn's baseball team for four years before taking over Oxford's program in 2005.
"After why, the next question someone might ask is if I'll ever coach baseball again," Brooks said. "I can't answer that, but I've learned enough to never say never. What I do know is that I'm committed to growing in the new role, am looking forward to the new challenge and for making my footprint beyond baseball. I'm fired up!"
Davidson said the search for Brooks' successor in baseball will begin "immediately."
"We're going to bring in the best coach and the best fit for Oxford High School," Davidson said.
Davidson said Brooks' success in baseball "speaks for itself."
"It's a fine-oiled machine that he's developed over the years," Davidson said. "We appreciate everything that he has done, not only on the baseball field but in developing the character of young men."
Cover photo: Wes Brooks congratulates Drew McCormick after McCormick hit a home run this past season. (File photo)