All-Star Sports Week
White Plains' Randall, Rogers part of victorious North golf teams at Arrowhead Country Club. Oxford's Johnson, Piedmont's Mohon and Alexandria's Allen contribute in baseball
By Joe Medley
East Alabama Sports Today
MONTGOMERY — Chris Randall finally got the full experience coaching the AHSAA boys' North All-Star golf team Monday, and White Plains' Isabel Rogers got her chance on the girls' side.
Both came away victorious.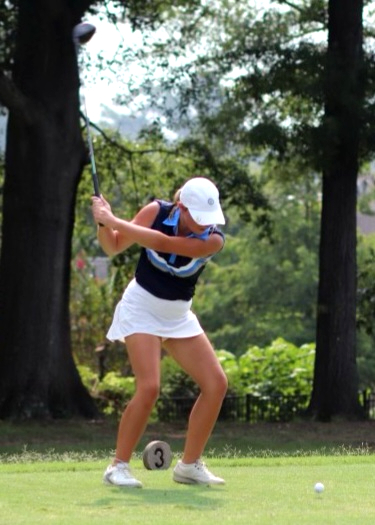 The North boys won 55-35, and the North girls won 48.5-41.5. The team of Rogers and Southside's Mallory Brooks won 11 of 18 holes against South counterparts Kara Busbin (Stanhope Elmore) and Caroline Reeves (Andalusia) at Arrowhead Country Club.
The AHSAA's All-Star Sports Week opened with golf Monday, and baseball started at 4 p.m. The North baseball team includes Alexandria's Andrew Allen, Oxford's Carter Johnson and Piedmont's McClane Mohon.
Monday marked Randall's second chance to coach the North All-Star boys' team. Weather shortened the round to nine holes in 2019.
North and South sides break down into two-person tandems who play a match-play format. If teams tie on a hole, each side gets half of a point.
Teams have a Sunday practice, and that's where a lot of the coaching happens.
"We're practicing and getting to know guys until 7 o'clock, and we eat at the course," Randall said. "Coaching, you have to go around, meet the guys, watch them play a practice nine and keep score.
"My job is to pair them. Who's going to play with whom? Who hits it long and wild? Who hits it short and straight? Who's a fiery temperament? Who's more laid back? Some of them play against each other a lot and don't like each other, so who do I not want to put together."
The rest involves meeting and talking through a game plan for the course.
Rogers and Brooks know each other well and made a natural pairing.
"Me and her did really well together, since we knew each other from playing high school golf together," Rogers said. "It was really fun."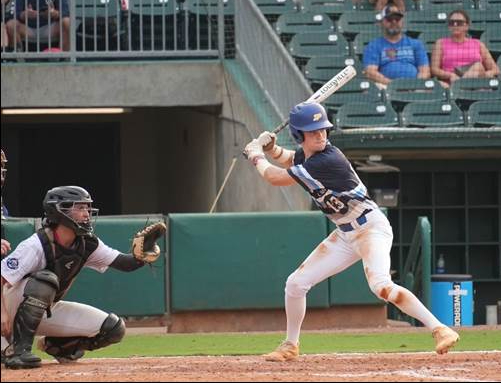 Baseball
The North won Game 1 11-4, and Game 2 ended in a 5-5 tie. Oxford's Carter Johnson, Piedmont's McClane Mohon and Alexandria's Andrew Allen contributed for the North.
In Game 1, Johnson went 1-for-3 with a run and stolen base. Mohon went 1-for-1 with a walk, two runs and two stolen bases.
Alexandria's Andrew Allen got the start and the win, pitching two innings before exiting with a 6-3 lead.
In Game 2, Mohon went 1-for-2 with a walk, RBI and a steal. Johnson went 1-for-2 with an RBI and a steal.Johnson also pitched a perfect inning with two strikeouts.