Ginn going home
Three-time county coach of the year in girls' basketball leaving Ohatchee to join alma mater Alexandria's staff, be where his kids go to school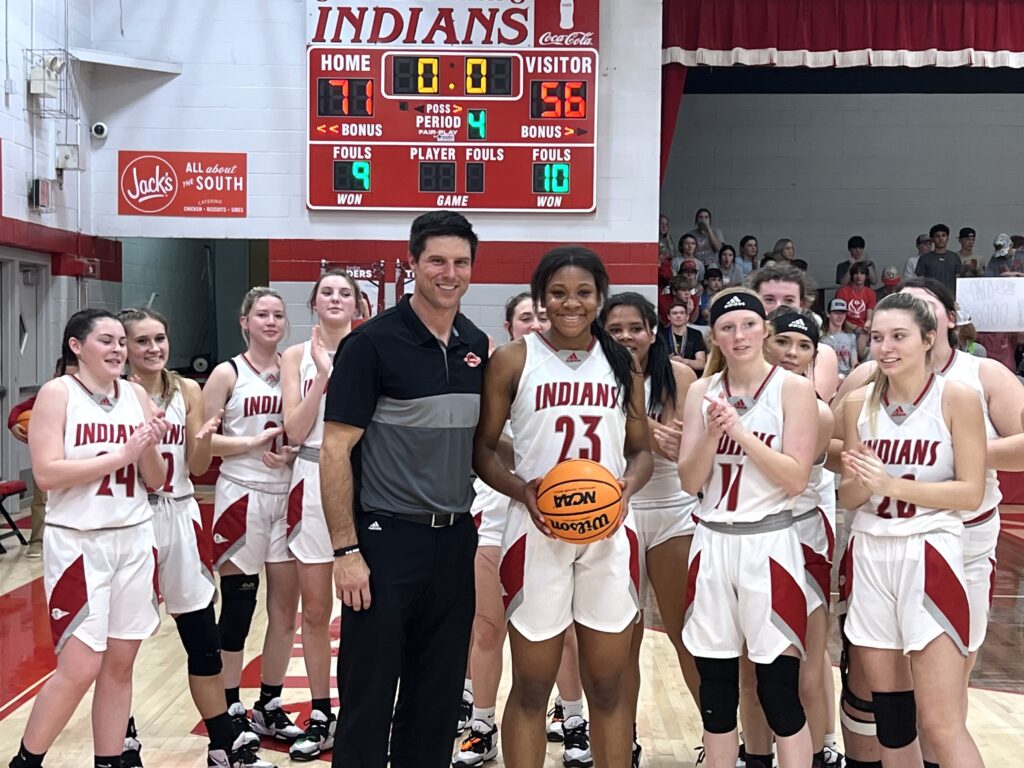 By Joe Medley
East Alabama Sports Today
The coaching face of Ohatchee High basketball is stepping back and going home.
Bryant Ginn, head coach of Ohatchee's boys' and girls' teams, as well as an assistant football coach and recent former track coach, will go to alma mater Alexandria. He'll be an assistant in football and basketball plus "whatever else they need me to do," he said.
Ohatchee advertised the openings over the weekend. The Calhoun County Board of Education approved Ginn's move at Thursday's meeting, a week after he and his teams participated in the Coach T Hoops Team Basketball Camp in Dayton, Tenn.
Ginn will fill a vacancy that opened when Jake Welch left to go to Pell City.
In other hirings of note, the board approved Morris Young for Saks. He'll teach and serve as an assistant coach in football and basketball, Saks principal Seth Taylor said.
Ginn's move is all about getting more time with his kids, Evie, who'll be 10 in August, and Bryce, who'll be 5 in September. Both attend Alexandria.
"My daughter is going into the fifth grade, middle school at Alexandria," he said. "I knew eventually, when she got to the seventh, that I'd have to give up all coaching, so I could go watch her play. I didn't want to do that and just be a dead spot there at Ohatchee.
"It just kind of come up out of nowhere, with Coach Welch going to Pell City. It happened so fast. I wasn't something I'd been contemplating or anything."
Ginn has been a mainstay at Ohatchee, but he graduated from Alexandria in 2005. He was an all-state tight end as a senior, for the 2004 season.
He called going home to Alexandria "kind of bittersweet."
"I loved Ohatchee," he said. "The last 10 years there have been special, but I'm looking forward to being where my kids are at.
"I told my kids, you get one chance at being a dad when they're young."
Ginn was the All-Calhoun County Class 1A-3A coach of the year in girls' basketball in 2020, 2021 and 2022. He coached county players of the year Tori Vice (2021) and Jorda Crook (2022 and 2023).
The Indians made their first three Northeast Regional appearances since 2005 on his watch.