Rain Jackets
Oxford beats Helena to stay alive in state tournament, and storms force rescheduling of Yellow Jackets' game with Athens, sends commencement for Athens players to Oxford's gym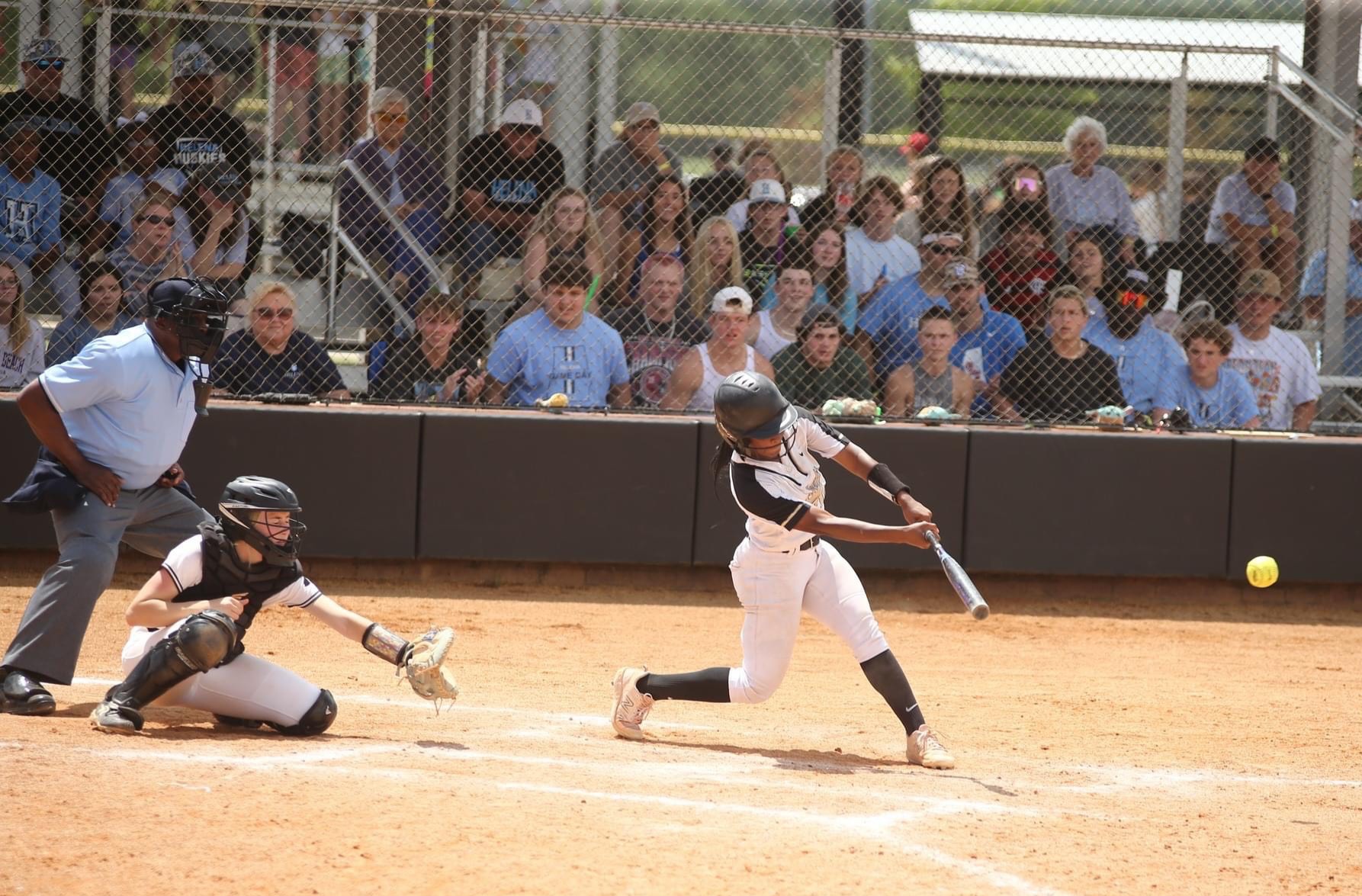 State tournament
CLASS 6A
Thursday
Choccolocco Park
Wetumpka 2, Oxford 1
Oxford 6, Helena 3
Friday
Oxford Lake Park
(PPD from Thursday)
Wetumpka vs. Spanish Fort, 9 a.m.
Oxford vs. Athens, 9 a.m.
Hillcrest-Tuscaloosa vs. Hazel Green, 9 a.m.
Eliminaton game, 10:45 a.m.
Choccolocco Park
Signature field
Elimination bracket final, 1 p.m.
Finals, 4 p.m.
CLASS 4A
Friday
Choccolocco Park
First round
White Plains vs. Orange Beach, 10:45 a.m.
Second round
Winners' and elimination bracket, 2:15 p.m.
Winners' bracket final, 5 p.m.
Elimination bracket semifinals, 5 p.m.
By Joe Medley
East Alabama Sports Today
OXFORD — Oxford beat Helena on Thursday at Choccolocco Park to stay alive in the state softball tournament's Class 6A bracket, then the Yellow Jackets helped their next opponents' graduating seniors beat the rain for commencement.
Second-ranked Athens, No. 6 Oxford's next opponent in the elimination bracket, had planned to hold an on-field commencement ceremony for its seniors. Rain, which forced Oxford's 4 p.m. game with Athens to be rescheduled for Friday at 9 a.m. at Oxford Lake, left Athens' seniors seeking plan B.
Oxford athletics director Larry Davidson availed Larry Davidson Court, on Oxford's campus, and the Athens seniors held their commencement there Thursday night.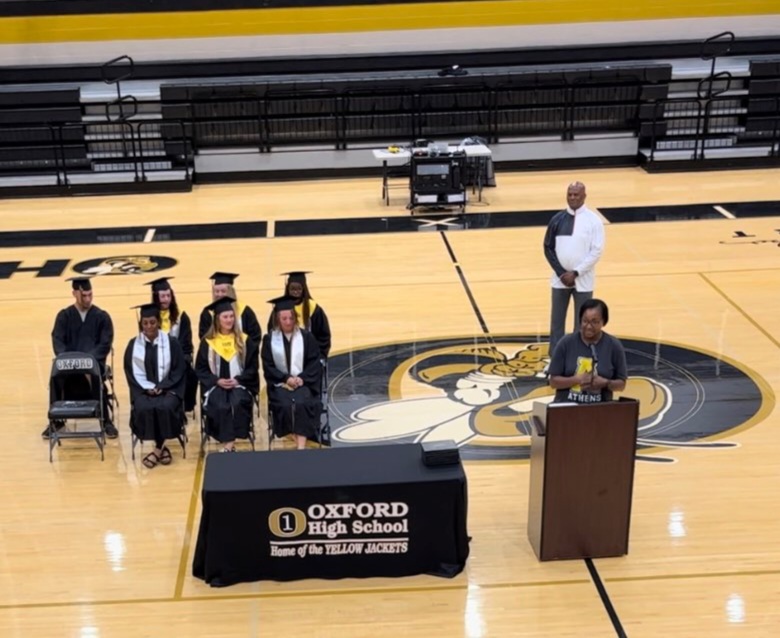 Earlier Thursday, Oxford opened with a 2-1 loss to top-ranked Wetumpka. Justice Woods' RBI double accounted for Oxford's lone run, and Berkley Mooney with a nice game in the circle … seven innings, five hits, two earned runs, two walks and six strikeouts.
The Yellow Jackets rallied from a 2-0 deficit to beat No. 5 Helena 6-3.
Reagan Sanders' two-run single tied the game 2-2 in the bottom of the third inning, but Helena retook a 3-2 lead in the fourth.
Oxford took the lead for good with four runs in the sixth. Adajiah Wilson's two-run single followed by Emma Tims-Becerra's two-run double gave Oxford a 6-3 lead.
Kaelyn Crossley pitched five innings of relief. She had no strikeouts but allowed only four hits with two walks and one earned run.
Lightning forced delay of Oxford's game with Athens, and field-soaking rain forced rescheduling.