State softball
Pleasant Valley rallies to beat Sumiton Christian, stay alive in 2A. Spring Garden rebounds from first-round loss to beat Verbena, stay in the hunt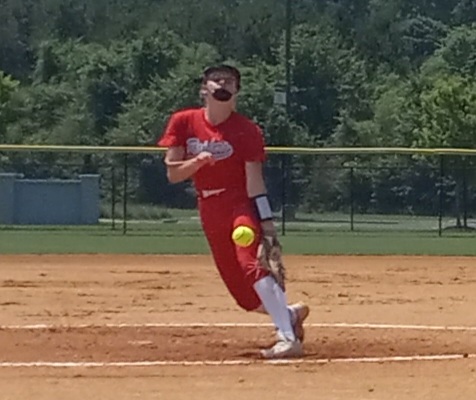 Tuesday's results
CLASS 2A
Wicksburg 8, Pleasant Valley 4
Pleasant Valley 6, Sumiton Christian 4
CLASS 1A
Leroy 7, Spring Garden 6
Spring Garden 3, Verbena 2
Wednesday's schedule
CLASS 2A
Choccolocco Park
Pleasant Valley vs. Ider, 9 a.m.
CLASS 1A
At Oxford Lake
Spring Garden vs. Maplesville, 9 a.m.
CLASS 3A
Choccolocco Park
Piedmont vs. Opp, 10:45 a.m.
Class 2A
WICKSBURG 8, PLEASANT VALLEY 4: Down 5-1, Pleasant Valley rallied for three runs in the bottom of the sixth. Jordan Cheatwood drew a bases-loaded walk, and Emma Harvey hit a two-run single.
Top-ranked Wicksburg answered with three runs in the seventh on Megan Cochran's RBI single and Lana Carpenter's two-run single and held Pleasant Valley to a scoreless bottom half of the inning.
Macey Roper, Lily Henry, Madyson Cromer, Sydney Beason and Harvey each had a hit. Roper hit a triple.
The Raiders also got a run on Rebekah Gannaway's fielder's choice in the third inning.
Pleasant Valley (21-14) will play Sumiton Christian in a 2:15 p.m. elimination game.
— Joe Medley, East Alabama Sports Today editor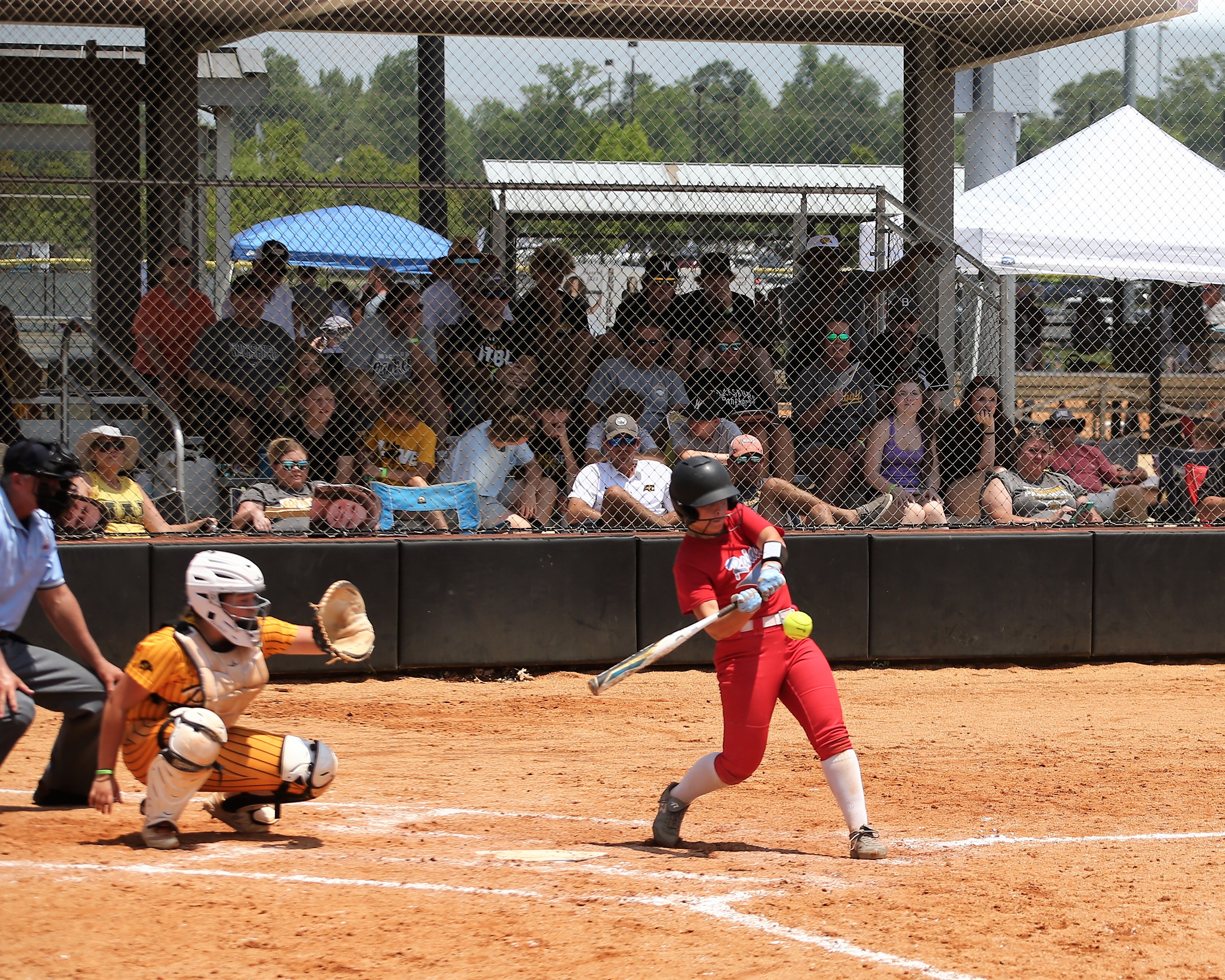 PLEASANT VALLEY 6, SUMITON CHRISTIAN 4: In a weather-delayed elimination game moved from Choccolocco Park's pod fields to the signature field, Pleasant Valley rallied from a 3-0 defict with three runs each in the fifth and sixth innings.
In the fifth, the Raiders got Cromer's RBI double and RBI singles from Beason and Jordan Cheatwood.
Gannaway got the sixth started by shooting a hard grounder through shortstop Izzy Ingle's legs and to the left-center field fence for a triple. Henry doubled her home, and Gracee Ward followed with an RBI single. Haylie Lee drew a bases-loaded walk to make it 6-3.
Henry spread out seven hits over six innings for the win, and Lee came on in relief in the seventh.
— Joe Medley, East Alabama Sports Today editor
Class 1A
LEROY 7, SPRING GARDEN 6: Things started well enough for Spring Garden in its Class 1A state softball tournament opener against second-ranked Leroy on Tuesday. The Panthers scored a pair of runs in the top of the first inning and three more in the top of the second to take a four-run advantage, but the Bears allied with a four-run seventh to take a 7-6 victory.
Spring Garden's loss dropped the Lady Panthers to the losers bracket against Verbena. Helena Ingram led No. 10 Spring Garden, going 3-for-4 with a double and three RBIs. Avery Steward, Maggie Reedy and Madi Ham each had a pair of hits. Kayley Kirk had a two-run double and an intentional walk. Layla Ingram finished with a hit.
Gracie Mitchell and Mariah Barnes both delivered a pair of hits for the Lady Bears. Mitchell also walked twice.
Steward suffered the loss for the Lady Panthers after going the distance with four strikeouts. McKenzie Smith earned the win for Leroy in relief of Kaylee Guy. Smith worked six innings and had a pair of strikeouts.
— Shannon Fagan, WEIS sports director
SPRING GARDEN 3, VERBENA 2: Spring Garden rebounded to eliminate Verbena.
Kirk put the Panthers up 1-0 with her solo home run to right-center field in the top of the third inning, and Spring Garden added two runs in the top of the fourth on Ham's two-run single to right.
Verbena rallied for a pair of runs in the bottom of the fifth, one on Jaycee Quinn's double to center to make it a 3-2 game.
Verbena threatened to score again in the bottom of the seventh, when Kiara Ray doubled to left with two outs, but Steward got Maya Schuffert to ground out to end the game.
Steward picked up the win in the circle, giving up an earned run on six hits with three walks and seven strikeouts.
Layla Ingram had a pair of infield singles for Spring Garden. Lilly McCain had a hit and a walk. Steward, Helena Ingram and Maggie Reedy each contributed a hit.
— Shannon Fagan, WEIS sports director