Two PV moves
Turner goes from interim to permanent head baseball coach; Saks' Muncher to take over Raiders' girls' basketball program, join football staff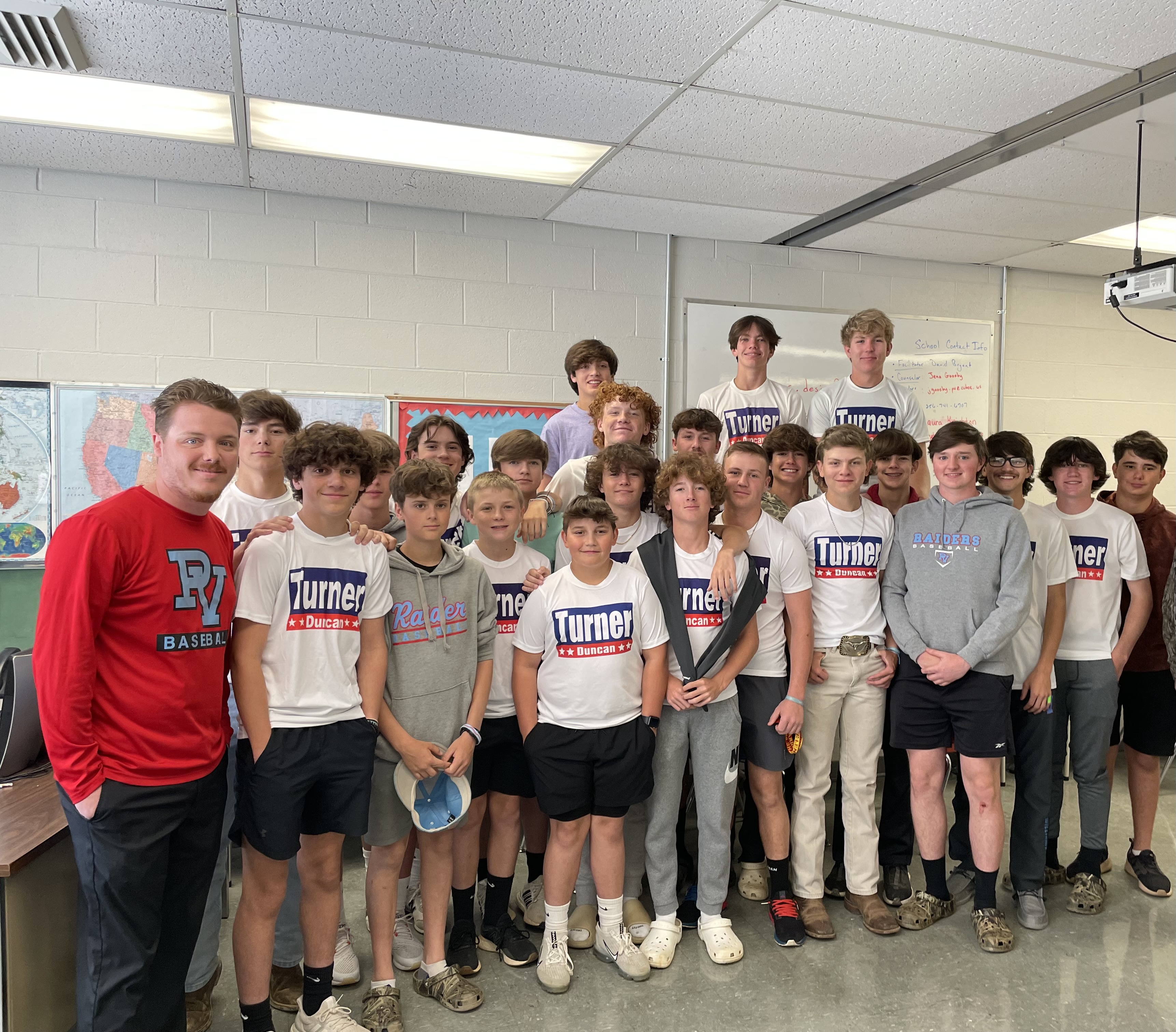 By Joe Medley
East Alabama Sports Today
Dalton Turner can remove his interim tag, and Blake Muncher is a newly minted varsity head coach at Pleasant Valley.
Turner was promoted to permanent head baseball coach for the Raiders at Thursday's Calhoun County Board of Education meeting, and Muncher will take over the Raiders' girls' basketball program and join the football staff, Pleasant Valley principal Laura Knighton confirmed.
Turner was elevated to interim head coach on March 23, and Pleasant Valley went on a seven-game winning streak. The Raiders went 8-2 overall after he became interim head coach.
"When the coaching change was made mid-season, our baseball program underwent a revival of sorts," Pleasant Valley principal Laura Knighton said.  "I am excited about the leadership that Coach Turner will provide for this program, and I am eagerly awaiting the 2023-2024 baseball season."  
The 2013 Pleasant Valley graduate was part of the baseball staff under Chris Youngman, who was relieved of coaching duties March 23.
"It's a huge blessing and honor to be named the head baseball coach at your alma mater," Turner said. "It's home. I love this school and community. It's really been a dream of mine to be the head coach of the program that I played in.
"I've got a great group of players and coaches, and we're all very excited to make a run at it next year. We finished the season really strong this year going 8-2 and defeating four playoff teams in that span . We want to continue to build on that. Our support system of admin, parents and community members have been really great. We're very excited for the future of PV baseball."
Muncher takes over for Colton Morris, the All-Calhoun County 1A-3A coach of the year for girls' basketball after guiding the Raiders to the Northeast Regional. Morris was "moved" in what was termed budget-cutting moves related to his non-coaching capacities within the Calhoun County system.
Muncher, 32, is currently an eighth-grade math teacher at Saks Middle School. He was head coach for the boys' junior-varsity basketball team for the past four seasons and was part of Jonathan Miller's football staff, working on outside linebackers and wide receivers.
"While his most recent basketball coaching experience was at Saks, he coached junior high girls' basketball at Ragland for two years," Knighton said. "On the heels of such a successful season, Coach Muncher knows that the expectations are high.  He isn't trying to erase anything from the foundation laid by Coach Morris, but he wants to keep the momentum of the program going, giving the girls opportunities to dominate both in the classroom as well as on the basketball court."  
The 2009 Alexandria High graduate sees taking over the Pleasant Valley girls' program as a "great opportunity."
"Historically, I'm from the Alexandria area, and everybody knows about Pleasant Valley girls' sports," Muncher said. "They've always been competitive in everything they've done, so it's just a great opportunity. I'm looking forward to it."