County two-man
Half of 2022 championship team returns as Lipscomb, new teammate eye Calhoun County Team Championship this weekend at Silver Lakes
By East Alabama Sports Today
Randy Lipscomb tasted victory with in the 2022 Calhoun County Team Championship with Gadsden neighbor Dane Moore. Lipscomb will try to do it again with a new teammate in the 2023 version.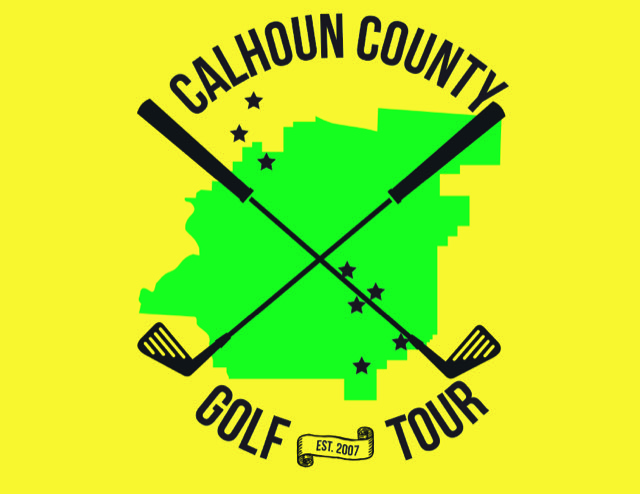 Lipscomb will team with Jake Nichols as the county team championship plays out at Silver Lakes on Saturday and Sunday, with 54 two-man teams spread out over 27 foursomes.
The event is a two-person tournament. The format for Day 1 will be a two-person scramble (choose the best tee shot, continue this format until the ball is holed). Day 1 will play out on the Backbreaker & Mindbreaker courses.
Day 2 will be a two-person scamble (choose the best tee shot, then play own ball from this position). Day 2 will play out on the Mindbreaker & Heartbreaker golf courses.
Lipscomb and Moore won in 2022, their first time to play together as a team. Moore sank a three-foot birdie putt on the first hole of a sudden-death playoff against former Jacksonville State University teammates Max Basler and Layton Bussey to win.

The two playoff teams shot 9-under-par 63s in the final round, 21-under 123 in regulation, and chased down the two overnight co-leaders they trailed by three going into the round.
Brandon Hammond and John Harman, the 2021 winners and 2022 co-leaders after the first round, shot a final-round 67 and finished one shot out of the playoff. Hammond-Harman will return this year.
First-round co-leaders Ott and Dalton Chandler will return but on different teams. Dalton Chandler will team with Carson Chandler, and Ott Chandler will team with Kevin Daugherty.
First-round pairings/tee times
Here are Saturday's opening-round pairings for the Calhoun County Two-Man Championship at Silver Lakes. The field will play the white tees on Mindbreaker-Backbreaker courses.
7:50 a.m.: Jason Johnson-Landon Straub; Gage Miller-Sawyer Edwards
8 a.m.: Coleman Messer-Hanna Dyar; Stanley McCarley-Trevor McCarley
8:10 a.m.: John Carpenter-John Austin Carpenter; Tyrel Tucker-Savanna Simmons
8:20 a.m.: Matt Greer-Jeff Chapman; Devin Williams-Dre Davenport
8:30 a.m.: Shaughn Rankin-Austin Parris; Reggie Patterson-Corey Mize
8:40 a.m.: Kyle Jacobsen-Matt Martin; Bradley Elliott-Austin Elliott
8:50 a.m.: Chris Cox-John Hill; Bob Eaton-Chris Maye
9 a.m.: Clay Calkins-Chris Hubbard; Mike Ledbetter-Rick Okins
9:10 a.m.: David Coffey-Buster Winningham; Ted Heim-Rob Vernon
9:20 a.m.: Austin West-Jonathan West; Casey Harmon-Hunter Carr
9:30 a.m.: Brennan Clay-Jeremy McGatha; Matt Rogers-Andrew Brooks
9:40 a.m.: Cody Roberts-Will Broome; Cody Boyd-Jackson Veasey
9:50 a.m.: Jeff Noah-Kenny Fulmer; Jake Nichols-Randy Lipscomb
10 a.m.: Riley Sisk-Luke Maples; Stephen Keen-Dawson Day
10:10 a.m.: Daily Thomas-Mason Dennis; Jody Wooten-Chris Scott
10:20 a.m.: Kasey Ray-P.J. Sotelo; Logan Craft-Jake Peeples
10:30 a.m.: Brandon Hammond-John Harman; Will Wilcox-Josh Chapple
10:40 a.m.: Timmy Woodard-Chase Thomas; Cain Hollingsworth-Landon Holley
10:50 a.m.: Christopher Sanford-Lea Green; Nick Machowicz-Leigh Walker
11 a.m.: Patrick Cooper-Shawn Ledbetter; Gage Ledbetter-Bumper Jones
11:10 a.m.: Mark Reeves-Nathan Hubbard; Morgan Weaver-Brent Kennamer
11:20 a.m.: Zach Contris-Cole Contris; Greg Shultz-David Sanders
12:50 p.m.: Henry Pritchett-Neil Elders; Blake Jones-Austin Jones
1 p.m.: Mark Gaines-Andy Jenkins; Andrew Betts-Brandon Betts
1:10 p.m.: Layton Bussey-Dustin Travis; Kolby Slick-Nick Ledbetter
1:20 p.m.: Ott Chandler-Kevin Daugherty; Ty Cole-Gary Wigington
1:30 p.m.: Dalton Chandler-Carson Chandler; Mark McCaig-Tanner Wells